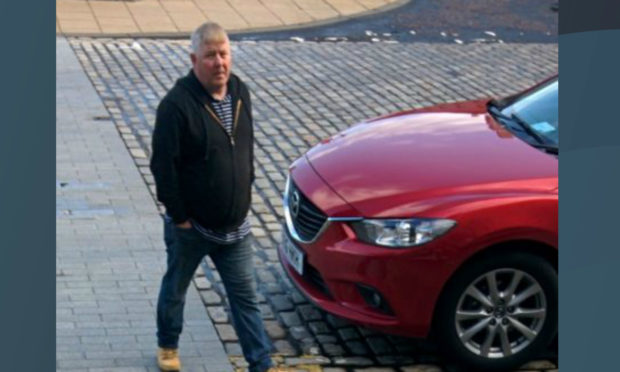 A Fife predator who sexually assaulted two young girls smirked at the victims' families after narrowly avoiding a jail sentence.
Kennedy Gray was previously found guilty of targeting the youngsters, who were just eight and 13 when the abuse began, between March 2011 and January 2017.
The 55-year-old, of Letham Feus in Lundin Links, subjected his victims to repeated attacks at addresses in the Levenmouth area.
The paedophile was caught out after the girls disclosed details of their abuse to each other while playing a game about social workers in 2014.
The youngest victim later retracted her statement after she was not believed by some relatives.
However, the abuse continued and Gray was reported to the police again in 2017.
He denied all the charges against him but was found guilty by a jury at Kirkcaldy Sheriff Court.
Sex attacker found guilty after victim told of abuse during "social work game"
One of the victim's mothers, who cannot be named for legal reasons, said: "We will never forget what this has done to our families but more importantly to those kids.
"They've been forced to keep quiet for all these years due to fear and disrespect shown by their own family members who did not believe them.
"This monster has taken a piece of both those girls that they will never get back.
"He destroyed their childhoods and this will leave them with emotional scars that will never fully heal.
"I am so proud of the girls. They stood strong together and based on their evidence, were able to get a majority verdict of guilty within minutes from the jury."
She said Gray's attitude in court had heaped more misery on the families.
"He had the cheek to look us parents in the eye after being given his sentence today and smirked," she said.
"He has shown no remorse at all. He laughed and sneered from trial to sentencing.
"For anyone who is accused of a crime like this to behave like that just goes to show what a monster he really is."
Courtroom drama as jury seats collapse during child sex abuse trial in Fife
Sheriff Alastair Thornton placed Gray on the sex offenders register for a period of five years.
He also put him under two years supervision and banned him from having any unauthorised and unsupervised contact with anyone under the age of 16.
The sex offender must disclose any new relationships or friendships to his supervising officer.
Gray must also perform 250 hours of unpaid work within nine months and was given a six month restriction of liberty order.
Sheriff Thornton warned: "If you breach any of these conditions, you will leave me with little option but to send you to prison."