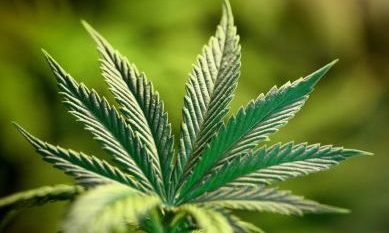 An ex-soldier who was jailed for turning his bedroom into a cannabis farm has had his prison sentence halved, after appeal court judges ruled there was no evidence that his illicit operation was making any money.
Ivor Devlin was sentenced to 26-and-a-half months in October after Perth Sheriff Court heard how he had bypassed his electricity meter to heat and light a crop of nine plants at his home in the city's Paradise Place.
Sheriff Gillian Wade described the set up as a "planned and deliberate enterprise" and said she believed it could "yield a substantial return".
However, lawyers for 46-year-old Devlin successfully argued for a reduced sentence at the High Court of Justiciary in Edinburgh. They said no information about the value of the plants recovered was presented to the sheriff.
In his ruling, Lord Turnbull said: "We therefore consider that (the appellant's agent) was correct to question why the sheriff came to the view that the enterprise was able to yield what she referred to as a 'substantial return' and why, in her view, the operation of nine plants constituted what she called a 'large scale operation'."
Reducing Devlin's sentence to 14 months, Lord Turnbull added: "We conclude that the sheriff has misdirected herself in considering that the appellant was engaged in a large scale operation.
"Given the absence of any information about the state of maturity or the value of the plants recovered, we also agree that the sheriff misdirected herself in concluding that the enterprise… was capable of producing a substantial return."
The sheriff court heard Devlin, who has a previous conviction for dealing cocaine, locked himself inside the flat when police arrived on the doorstep.
Officers got a joiner to help them through the front door. They discovered nine plants and various drugs paraphernalia in Devlin's bedroom.
SSE later confirmed to police that the electricity meter appeared to have been bypassed.
More than £1,000 in cash that was found at the property was handed over to the electricity provider as compensation.
Devlin, who started cultivating cannabis after suffering a back injury, had previously served in the British Army for five years, with tours of Bosnia and Northern Ireland.