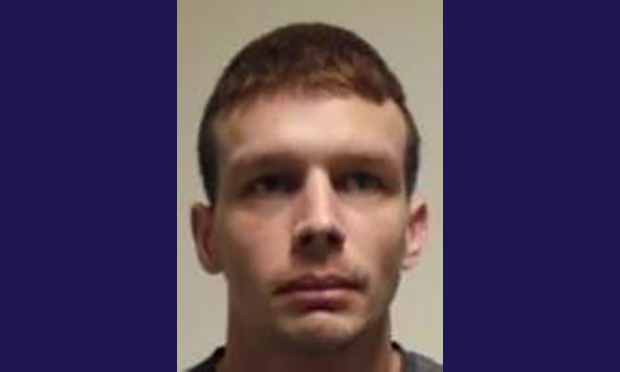 Two men have been jailed following a terrifying knifepoint robbery at a convenience store in Fife.
Dale Glanville and Paul Greig targeted the grocery shop on Sidlaw Street in Kirkcaldy during the afternoon of January 20.
The two men burst into the store where Adnan Mohammad was working alone before threatening him with a blade.
They assaulted the shopkeeper, who is in his 20s, and pressed the knife against his face and chest before shouting: "Give me your money. I will kill you."
One of the men then reached over and grabbed a three-figure sum of money out of the till.
In an attempt to get away from the weapon, Mr Mohammad bravely grabbed hold of one of his attackers and pushed him away.
Shopkeeper "left shaken" after being injured during armed robbery in Kirkcaldy's Templehall area
His suffered a small cut to his hand which was later treated by paramedics.
A passerby who noticed the disturbance shouted at the robbers before running to a nearby takeaway and raising the alarm.
Depute fiscal Sarah Lumsden told the court that another witness had later found the two men in her living room, where they were drinking and smoking cigarettes.
When she asked them where they had got the money to buy the goods, the men looked at each other and "smirked". They were both later arrested.
Defence solicitor Scott McKenzie said that Glanville, 29, a prisoner at HMP Perth, had not slept for three days before the robbery.
Martin McGuire, defence for Paul Greig, 28, added that his client was fully aware that a custodial sentence was available to the court.
Sheriff Grant McCulloch said: "This was a particularly nasty robbery and it must have been a frightful experience for Mr Mohammad.
"The public, particularly shopkeepers, require to be protected from those that don't think about the consequences of taking a knife into a shop and using it to inflict fear, alarm and in this cause minor injury."
Glanville was jailed for 40 months and Greig for 32 months after pleading guilty to assault, threatening violence, brandishing a knife and robbery.
Speaking following the sentencing, Detective Inspector Paul Dick said: "Both Glanville and Greig entered the shop with the intention of stealing cash and used aggressive intimidation towards the staff within.
"Their actions left the shopkeeper with an injury to his hand which, thankfully, was not serious, or this could have been a far different inquiry.
"I'd also like to thank the members of the public who assisted us in this enquiry and the hard work of the enquiry team which resulted in Glanville and Greig being apprehended quickly.
"We remain committed to bringing acquisitive crime offenders within the kingdom to justice and whenever such incidents are reported, we will use all resources at our disposal to investigate."