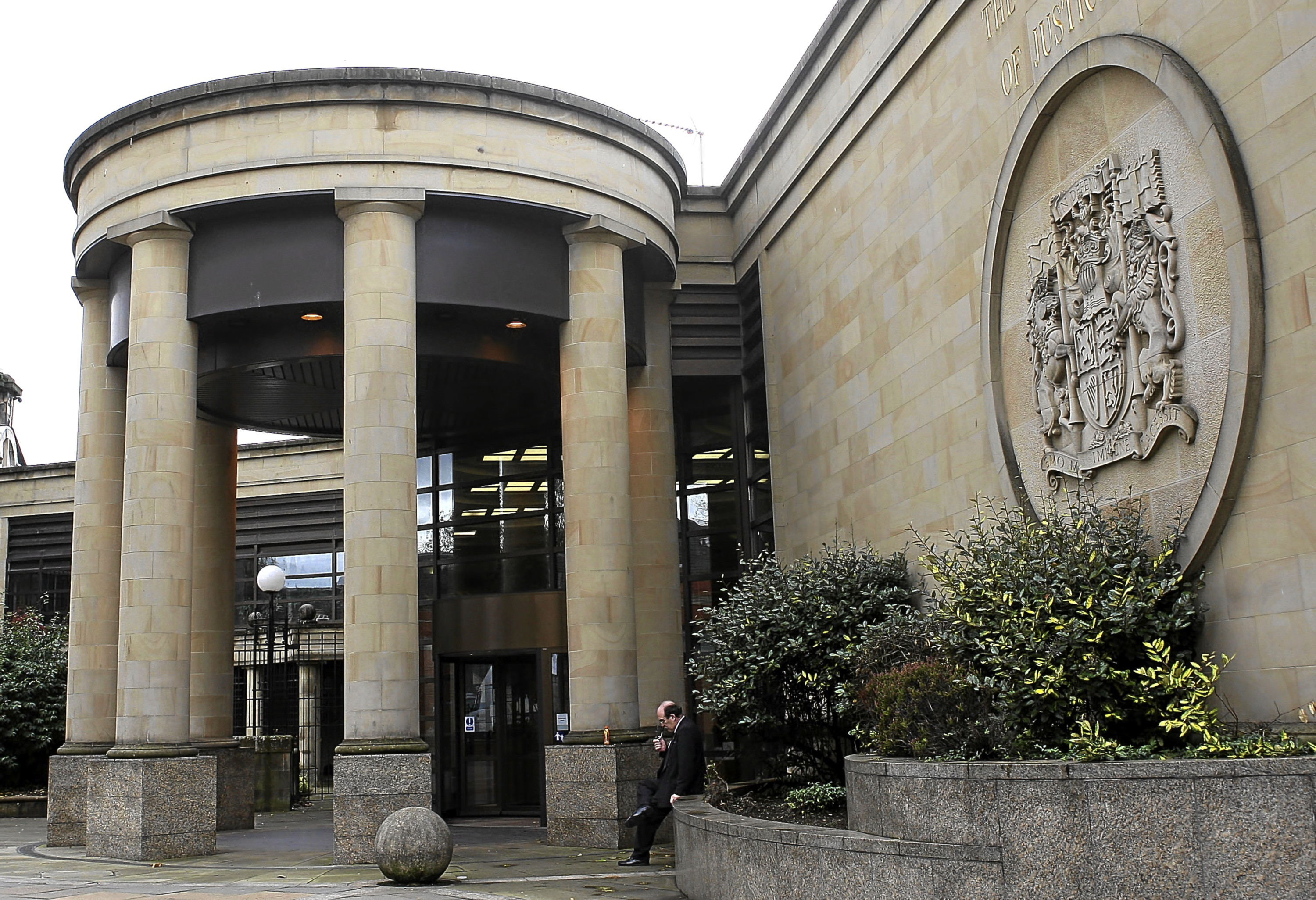 A Fife man who stole a haul of imitation firearms from an Army Cadet Hall has been jailed for eight years.
Sean Barclay appeared at Glasgow High Court on Tuesday and admitted breaking into the building in Newport-on-Tay in May last year.
The 28-year-old admitted stealing a quantity of items including three fake SA80 assault rifles which were not capable of firing live ammunition and were used for training purposes.
He also admitted being in possession of a firearm without holding the correct certificate and having the weapon whilst previously being convicted of a crime within the last five years.
The court was told of Barclay's shocking criminal record which includes 36 groups of previous convictions and 17 custodial sentences.
Lord Arthurson remarked that four of the convictions were at indictment level with three involving the use of weapons including knives.
Passing sentence, he said: "The gravity of the offences for which the court must sentence you today is such that only a very substantial custodial disposal can be considered appropriate.
"Your offending in this case plainly required, in my view, a significant level of planning and could well have resulted in a significant degree of risk of serious harm to the public at large in due course."
He added that while the weapons could not fire live rounds, they could be used as spare parts or components within a functioning SA80 assault rifle.
Lord Arthurson said he also gave consideration to Barclay's personal circumstances particularly his continuing drug misuse and background of homelessness.
He continued: "In particular, I note the circumstances in which the firearms were acquired, by breaking in to the cadet building, which was ransacked by you during that criminal act; the purpose for which you sought to use these items, namely for selling them on to fund your drug misuse; and the circumstances in which you disposed temporarily of the firearms, by stealth and carefully planned concealment in a rural area by a farm track.
"I further note your criminal record which I have already sought to summarise and which your own counsel has accepted as an aggravating feature in your case."
Barclay was sentenced to a total of eight years imprisonment for the theft and firearms offences, which will be backdated to February 21 when he was remanded in custody.
A police probe was launched following the break-in at the Cadet Hall where the imitation firearms were stolen.
On July 15 2018, officers recovered the weapons and other training items which had been stashed near a farm on the outskirts of the North East Fife town.