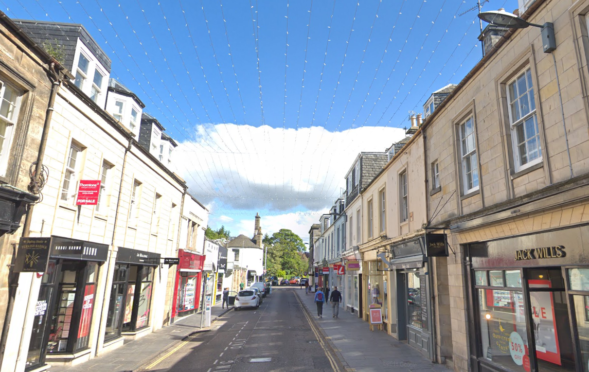 A brazen pervert "furiously" performed a sex act on a busy St Andrews street while schoolchildren on their lunch break were nearby.
Pensioner Alan Wilson was seen by two horrified women as he carried out the act in his van, which was parked near a shop on Bell Street at around 12.30pm on March 14.
Dundee Sheriff Court heard that one of the women, an employee at the shop, noticed that 68-year-old Wilson was holding a newspaper with one hand and the other was at his groin.
She was left "shocked" and "disturbed" by what she witnessed.
Procurator Fiscal Depute Lora Apostolova said: "The complainer was at the back of the shop on her own.
"She observed a small van parked directly opposite the shop. She saw a male sat in the seat. He had a paper in his hand.
"She observed that he was not reading it but was looking  all around, out of the window. and that the paper was shaking.
"The complainer noticed he was holding the paper with his left hand and his right hand was underneath the paper.
"She described the paper as moving up and down furiously.
"She observed that it (the street) was busy with pedestrians and high school children at the time.
"She was was shocked and contacted police. She was quite disturbed by the incident."
Wilson was later arrested and made no reply when he was charged.
Wilson, of Kenmount Drive, Kennoway, pled guilty to conducting himself in a disorderly manner, placing his hand on his privates and committing a breach of the peace.
Sheriff Tom Hughes deferred sentence until May 10 for criminal justice and social work reports, as well as a restriction of liberty order assessment.
Wilson was placed on the sex offenders' register in the meantime.
His bail was continued until his next appearance.