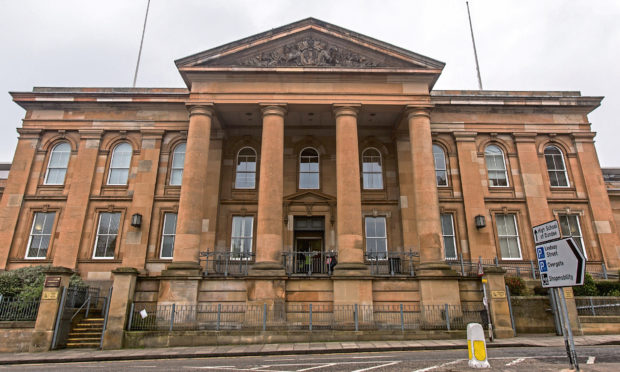 Proceedings at Dundee Sheriff Court were thrown into chaos on Tuesday after a blocked toilet in the sheriff chambers reportedly caused a flood.
The building had to be evacuated after filthy water poured into the busy reception area as a result of a "plumbing failure" first thing in the morning.
Trials had to be adjourned to another day, while other court business was moved to the civil court annex which is across the road from the main building.
Dundee Sheriff Court had to be closed.The ceiling  was said to be brown with dirty water and the reception flooded with "foul water."
A court source said: "We turned up and a member of court staff met us outside to say that the main reception had been flooded.
"It had come from upstairs and had flooded down into the main reception. It's pretty bad from the sounds of it.
"Business still called in court three but the smell in the corridor was pretty disgusting. People were having to enter through the side door.
"The staff were rushed off their feet trying to get people over to the civil annexe building to have cases called in there.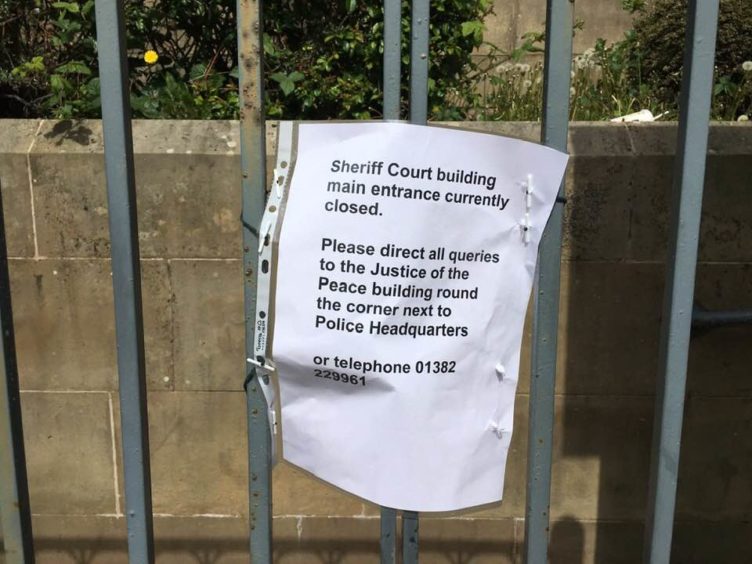 "They did a really good job of getting everything under control and running on good time."
Some urgent and custody cases were dealt with in the Justice of the Peace Court, with long queues forming outside the building.
Other cases were delayed, with police having to escort people through a side entrance.
The main entrance to the court was still closed on Tuesday afternoon but business is expected to be back to normal on Wednesday after an intensive clean-up.
Speaking on Tuesday, a Scottish Courts and Tribunals Service spokesperson said: "The main Dundee Sheriff Court building will be closed today due to water ingress following a plumbing failure.
"This has affected the reception area and access to the courts.
"A clean-up is under way to ensure the court will be open as normal tomorrow.
"Urgent cases and custodies will  be dealt with today in Dundee Justice of the Peace Court and the BT annexe. All steps are being taken to minimise the impact on court users."