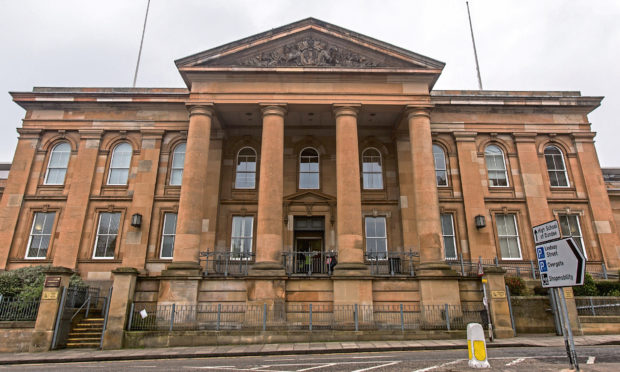 An Angus OAP was jailed for  12 months after being found guilty of historic sexual and physical abuse spanning seven years against two children in the 1980s.
David Brown, now 71, carried out his sick actions at a remote property in Angus, with his youngest victim being just seven years old when the abuse began.
Brown invited a girl into his bedroom as a "treat" and touched her sexually, as well as inducing her to carry out a sex act on him.
He also watched her bathe, touched her while she was in the bath and watched pornography in her presence.
A further charge detailed how Brown watched pornography in front of a boy and exposed himself to him on two occasions, the first when the boy was nine.
The pensioner, now of Knowehead Crescent, Kirriemuir, assaulted the same boy by grabbing his throat and pushing him over a fence.
Dundee Sheriff Court heard Brown had "no sexual boundaries" and that the age of the children was "incidental" rather than a driving factor in his offending.
Solicitor Ian Houston said: "Given the long passage of time since these offences were committed and Mr Brown's good behaviour since then, I would ask for a community payback order.
"He is now in the twilight of his years – he is slowing down physically and mentally.
"The age of the children was incidental. It was a lack of proper realisation of proper boundaries that led to these offences rather than an interest in children."
Sheriff Alastair Brown imposed a 12-month jail sentence, discounted from two years due to the historic nature of the offences.
Addressing the accused, he said: "The most serious part involved genital contact both ways, for which you were responsible.
"You allowed her (the victim) to come into your bedroom 'as a treat'. I don't think the ages of these children were what motivated you.
"The impression I get is you had no sexual boundaries or judgement but that doesn't alter the fact they were children.
"Sexual activity in relation to children was a serious offence in the 1980s, just as it is now."