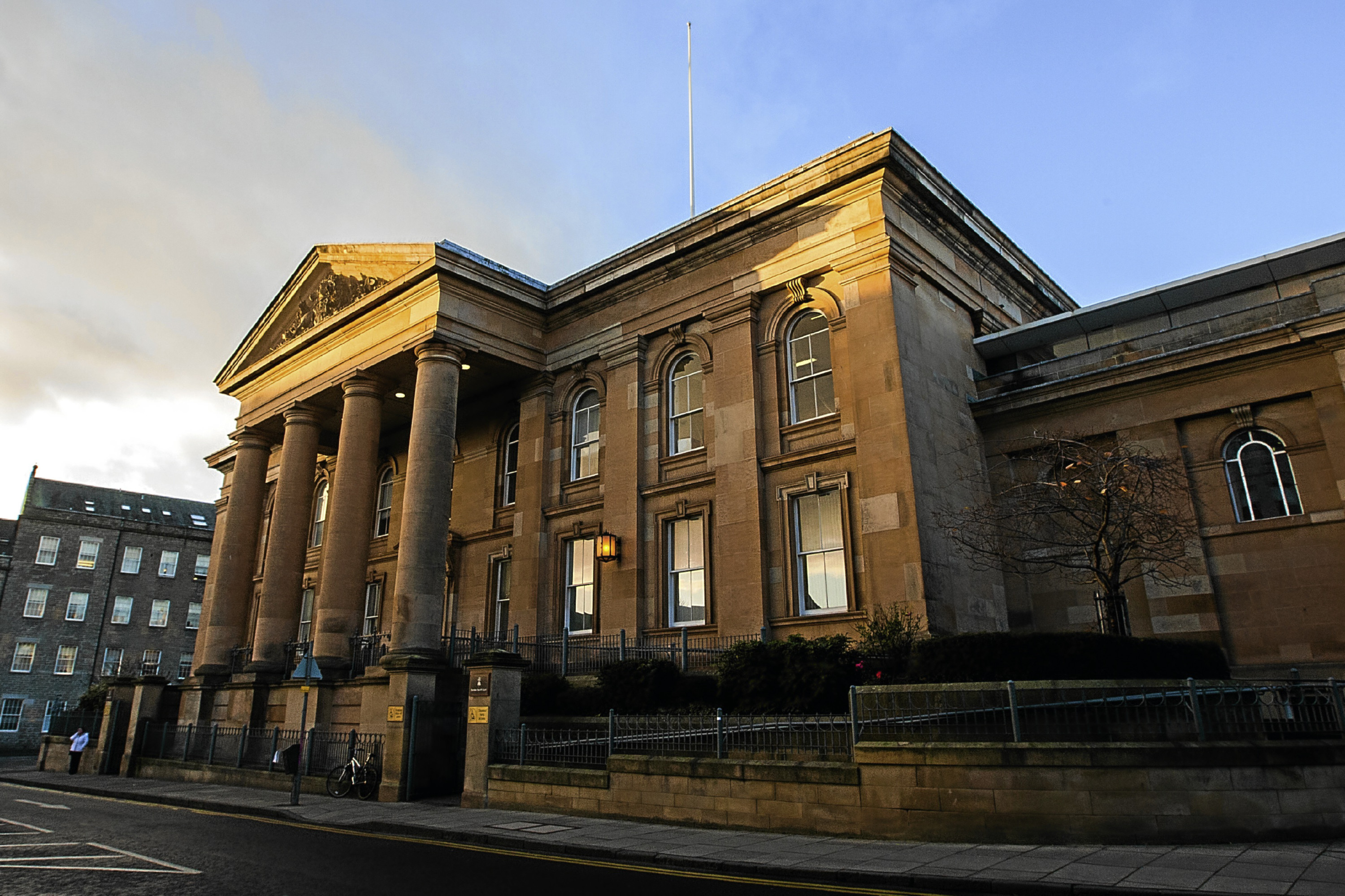 A baby who was taken to hospital with serious head fractures only survived through "luck", a trial heard.
The 13-month-old girl was found to have suffered an indentation to her skull, brain dysfunction and bleeding between the skull and brain.
A circular piece of bone just missed trapping the vein which drains blood away from the brain, meaning the child narrowly avoided death, a surgeon told Dundee Sheriff Court.
Consultant paediatric neurosurgeon Jayaratnam Jayamohan was giving evidence on the fourth day of the trial of Thomas Dunn, who is accused of endangering the life of a baby over a two-week period.
Dunn, 25, is accused of putting the baby inside a tumble dryer at an address in Arbroath and switching it on, as well as two other charges of assault by hitting, biting and restricting her breathing.
Dr Jayamohan said: "The skull was pushed in.
"The injury could have been life-threatening.
"Fortunately she made a good recovery, but that was only from luck."
Dr Jayamohan said Dunn's account of the baby falling over a pram while he was looking after her at his home was an inadequate explanation for the severity of the fractures.
In a police interview recording shown to the court, an officer asks Dunn: "I have top consultants and neurosurgeons telling me these injuries can only be sustained through massive, significant force.
"They tell us it's non accidental. You were the only adult around the child. How has she sustained these injuries?"
Dunn is heard to reply: "I don't know. I've no explanation."
The officer is then shown asking Dunn if he has ever lost his temper around the child or hit her, with Dunn replying "no" to each question.
He stated that a bite mark found on the baby was done accidentally while he was "nibbling" the child as part of a game and got a "jolt" when she hit him with a vape.
Dunn, of Comrie Crescent, Hamilton, is accused of assaulting the baby to her severe injury and to the danger of her life between December 18 2017 and January 8 2018 at an address in Arbroath.
Dunn is further alleged to have repeatedly assaulted another baby over the course of almost three years by putting his hand over the child's mouth and nose and pinching it, restricting his breathing between April 3 2015 and January 8 2018.
The trial, before Sheriff Alastair Brown, continues.