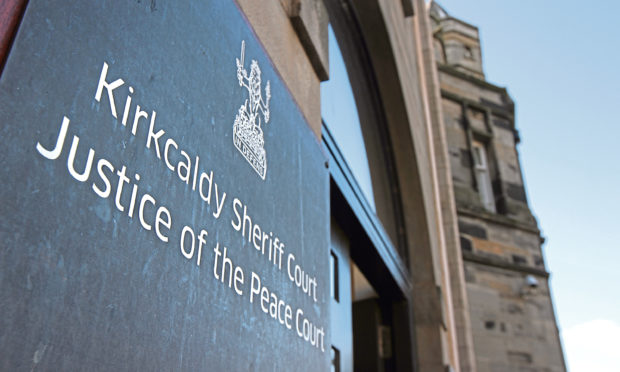 A retired teacher said he was horrified and appalled to be accused of sexually abusing pupils at a school in Fife.
Robert Taylor, 70, protested his innocence as he gave evidence during his trial at Kirkcaldy Sheriff Court.
He was charged during a police probe into allegations of historic abuse at the school and accused of abusing a boy and girl between 1998 and 2002.
The boy, now 30 but aged only 12 or 13 at the time of the alleged offences, claims Taylor abused him in his car and in a flat he lived in Winifred Street, Kirkcaldy.
The girl, now 33 but 13 to 15 at the time, said Taylor abused her regularly when they were alone in his classroom.
When married grandfather Taylor was asked to meet detectives at Dalkeith Police Station in May 2018 he thought it was only to help with their investigation.
He said when the allegations were presented to him he was "absolutely horrified".
He said: "I have given a lot of time and energy and my life and soul into teaching since 1970 and I have never had any complaints or accusations from children before about anything."
Taylor, of Musselburgh Road, Dalkeith, said the "unhappy little girl" would often come to his classroom outside lessons for protection from bullies and on occasion he would lock the door to stop pupils coming for her.
When asked if they had sexual contact, he replied "absolutely not".
Although he admitted taking a couple of other pupils to his flat he denied ever taking the boy he is accused of abusing, who he said was an "extremely difficult child".
Taylor said he had no idea why the boy had made his allegation other than that he may have an "axe to grind" as he was sometimes responsible for curtailing his behaviour.
Detectives admitted a mistake had been made when a statement was taken from the boy about the locus of the flat where he claimed he was abused.
The alleged victim led officers to a block of flats in Winifred Crescent near where Taylor lived in Winifred Street and said it looked most like the building.
A statement said he had taken them to Winifred Street and when Detective Constable Marie Annand realised the error the next day she contacted the witness to agree its rectification.
The court also heard that hundreds of questionnaires were returned to police after they contacted former pupils and that several teachers were involved in the investigation.
On the third day of his trial Taylor was found not guilty of sexually abusing and indecently assaulting a second boy with a further charge of assault sisted.
The trial before a jury and Sheriff James Williamson continues.