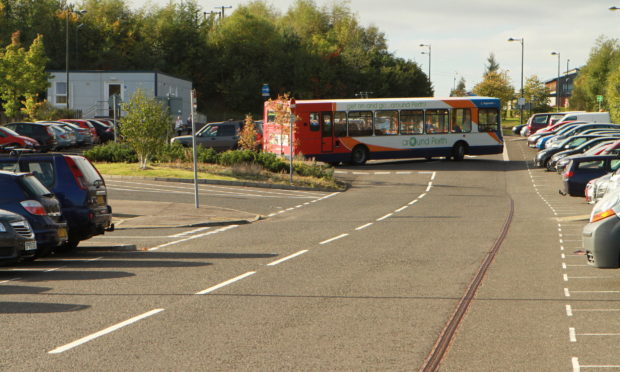 A convicted drug trafficker who was freed early from jail was sent back to prison for seven years on Monday after he was caught with cocaine worth nearly £10,000 on the streets.
Graeme Malcolm was detained by police at a park and ride venue on the outskirts of Perth and was found with high purity class A drugs.
Malcolm, 50, had been released early from a previous eight and a half year jail term, imposed after he took part in the cocaine trade, when he was caught again.
A judge told him at the High Court in Edinburgh: "It is of great concern that you committed this offence while you were on licence in the community having been granted early release."
Lord Pentland said: "These drugs cause misery and despair to many in our communities."
He told Malcolm, a partner in a stonemason's business, that he would have jailed him for seven years for the latest offence, but for his guilty plea.
He sentenced him to five years' imprisonment but ordered it should begin after he has completed two years of the unexpired part of his previous sentence.
Malcolm pled guilty to being concerned in the supply of cocaine on May 3 this year at Broxden park and ride, Broxden Avenue, Perth.
The court heard that in 2013 he was jailed for a drugs offence. He was first sentenced to 10 years, but that was reduced on appeal to eight and a half.
Advocate depute David Taylor said the previous sentence was due to expire in November 2021, but Malcolm was freed in August 2017.
The prosecutor said that on May 3 this year police had intelligence that Malcolm would be involved with drugs.
Officers spotted him in a black Ford Ranger at the car park.
A bag containing cocaine was recovered from the driver side footwell.
The court heard that the Crown accepted Malcolm, of Murrayshall Road, Scone, was acting as a courier to deliver the cocaine.
Defence counsel Kevin McCallum said that on his release from the 2013 sentence, Malcolm returned to the stonemason's business.
Mr McCallum said: "He did his best to put the offending behind him and to stay on the straight and narrow."
But he said in the months before the latest offence he fell back into using cocaine. He was then offered three grams for his personal use if he delivered a package.