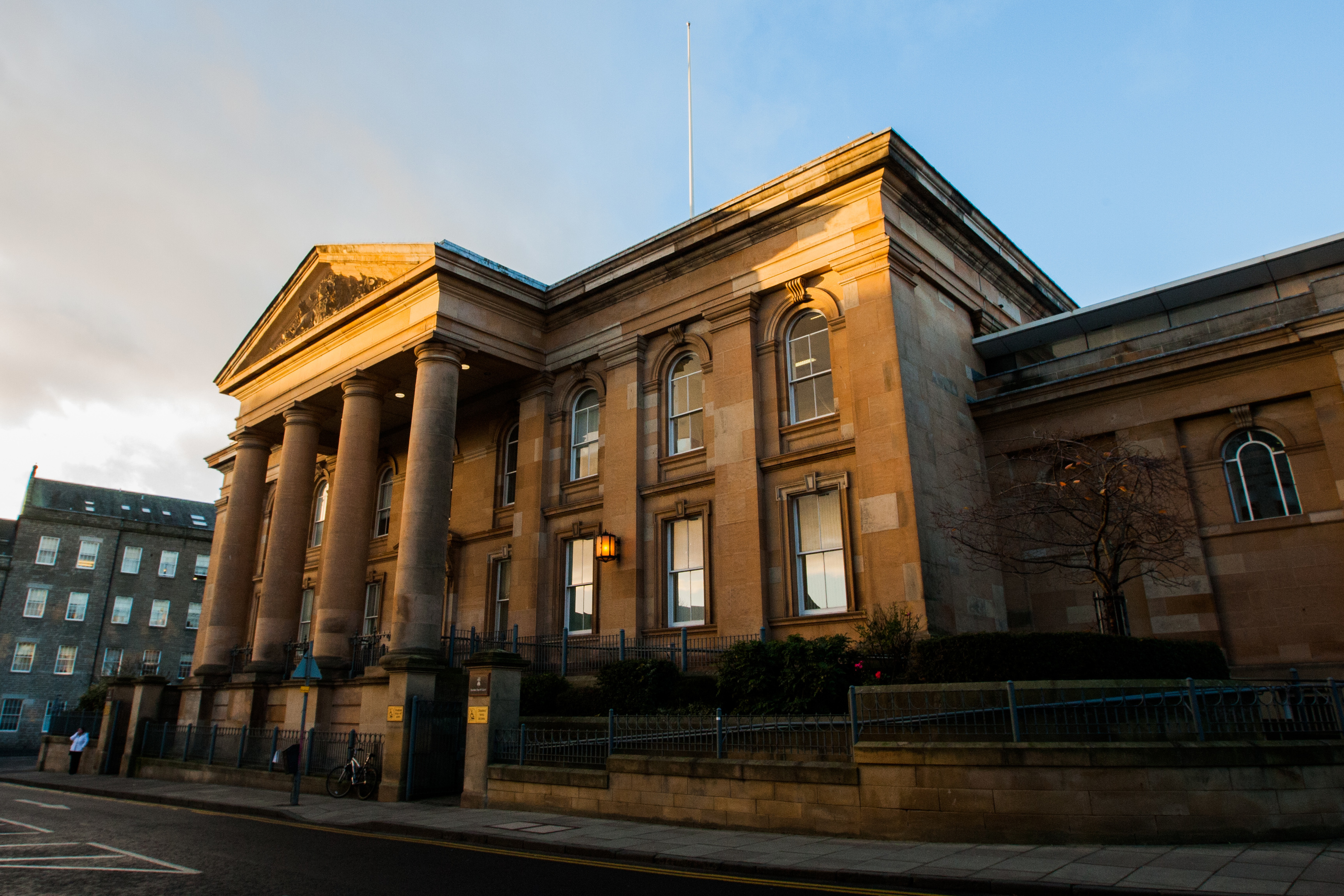 A West End man has been found guilty of engaging in sexual activity with an underage girl, photographing the act and dealing drugs from his flat.
Derek Scotland, 58, also threatened to make the images public and stalked the girl by turning up at her home.
At Dundee Sheriff Court on Friday, it further emerged that Scotland had been dealing drugs out of his Peddie Street flat for more than a decade.
He lured the youngster, who was aged between 13 and 16 during offences, to his home on a number of occasions between 2013 and 2015.
After a six-day trial, a jury found him guilty by a unanimous verdict of carrying out sex acts on the girl and having sex with her between August 2 2013 and August 1 2015 at his home address.
The jury also delivered a unanimous verdict on charges stating that Scotland took intimate photographs of the girl and of himself engaged in sexual activity with her, between August 2 2014 and August 1 2015.
An identical verdict found him guilty of engaging in a course of conduct causing fear and alarm to the girl between November 1 and 21 2017.
He sent messages that were of a threatening and menacing nature, repeatedly went to  her home address and attempted to gain entry.
A majority verdict found Scotland guilty of being in possession of indecent images of a child between August 13 2016 and November 16 2017 at his home address.
He was further found guilty of being concerned in the supply of ecstasy between December 31 2012 and November 21 2017 at Peddie Street.
Scotland pled guilty to being concerned in the supply of cannabis resin between July 1 2007 and November 21 2017 at the same address, as well as possessing amphetamine on November 21 2017.
Lastly, he admitted threatening to make public intimate images of the girl mentioned in previous charges, with the aim of causing fear, alarm and distress, between November 1 and 21 2017.
Three charges of taking or permitting to be taken indecent images of children, being concerned in the supply of cannabis and breaking bail conditions by approaching the girl at a church were found not proven.
Scotland is due to be sentenced on September 13, after criminal justice and social work reports and a restriction of liberty order are obtained.
He was released on bail.