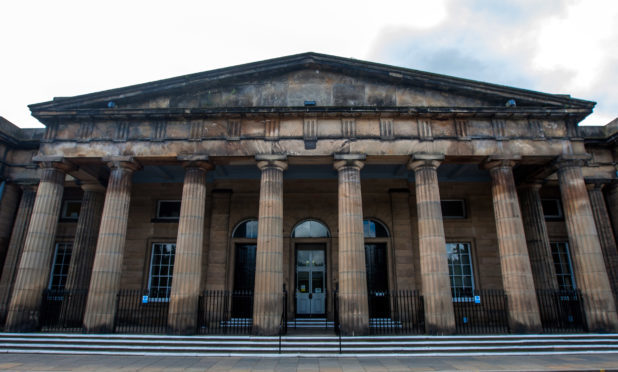 A benefits cheat who claimed more than £30,000 while working for a government agency has avoided jail by pledging to sell his record collection to pay a hefty fine.
Alisdair Duff from Longforgan narrowly dodged prison when a sheriff was told unpaid work was not a realistic option for the wheelchair-bound double amputee.
However his solicitor said he was "optimistic"  the sale of his music collection could raise up to £10,000 towards a financial penalty.
51-year-old Duff carried out the fraud over a period of six years – working full-time for Scottish Enterprise in Dundee while claiming incapacity and employment benefits. During that time he claimed £34,000 to which he was not entitled.
He had originally been accused of taking more than £50,000 over 10 years.
At Perth Sheriff Court, solicitor David Holmes, defending, said jailing Duff would pose difficulty for prison staff due to his care needs.
He said: "He is on 16 different medications. It is difficult to see what provision could be made for him in prison."
Asking instead that a financial penalty be imposed, he added: "He has £3,614 in his current account. He is awaiting payment for items he has sold on eBay to the value of £478.
"He has a record collection he is starting to sell. He may be being optimistic but he thinks between £6,000 and £10,000."
Hes said his client's parents – aged 84 and 78 – had helped repay the stolen money and could contribute further funds to help pay a fine.
Sheriff Lindsay Foulis said the fraud was a "serious matter" but determined the 51-year-old was unsuitable for unpaid work and  a curfew would not be sufficient punishment.
He said: "The guidelines indicate that for the amount which was dishonestly appropriated and the period involved custody is appropriate.
"The obvious alternative to custody is not really open to me – for obvious reasons unpaid work is not an option and a restriction of liberty order in the circumstances doesn't cause him a punitive effect."
He fined Duff £18,000.
Duff, of Wallace Place, admitted fraudulently obtaining £34,000 from the Department of Work and Pensions between 1 January 2011 and 20 July 2017.
He admitted failing to tell the agency about a change in his circumstances when he was claiming incapacity benefit and employment support allowance despite working full-time.