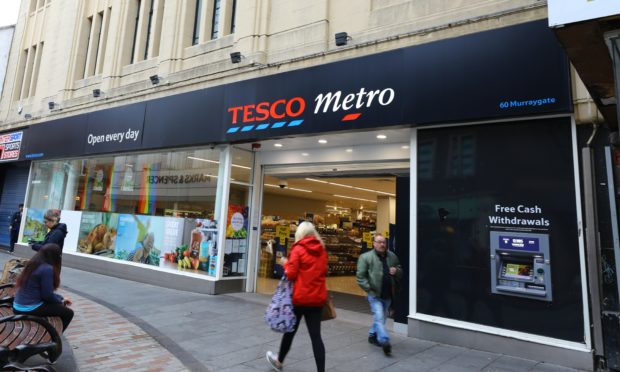 Staff at Tesco's branch in Dundee's Murraygate are still waiting to hear their fate, after the store's closure was announced last month.
As many as 78 jobs could be lost as a result of the move.
Tesco said it will close its doors for good on Saturday November 2, after premise owners Sports Direct allegedly rejected a lease extension request.
Ahead of the closure, the supermarket said its priority was to find roles for staff in other stores "wherever possible".
But the store is set to close a week on Saturday and staff are still out of the loop on whether they will be found jobs at alternative branches.
It is believed staff were to have one-to-one chats with store managers, but Tesco were unable to confirm whether the talks had been a success.
A spokesperson for Tesco, said: "Colleagues are still in discussion around their options.
"We are doing our best to ensure every colleague is offered an alternative role within Tesco.
"An update will be available closer to the closure date."
The retail giant remains at odds with Sports Direct over who is responsible for the store's closure.
Plans are in place for Sports Direct to move in to the premises and begin renovations after Tesco leave. The store is set to open in winter 2020. The impact on Sports Direct's Overgate store is unknown.