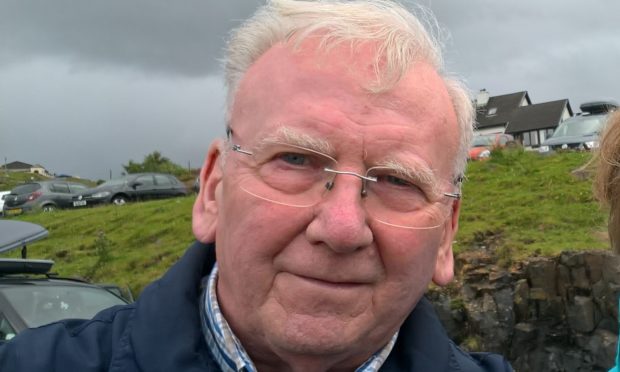 A Dundee scientist who invented new technology to test blood sugar levels has won £2 million in compensation after a 13-year legal battle with one of the world's biggest pharmaceutical companies.
Professor Ian Shanks, 71, used parts of his daughter's toy microscope to create a prototype of what is now known as electrochemical capillary fill device (ECFD) while working for a subsidiary of Unilever.
This technology eventually appeared in most glucose testing products, many of which are used by diabetics to monitor their condition.
It is estimated his invention has earned more than £24 million for Unilever.
He was denied any compensation because it was ruled this was such a small amount compared to Unilever's profits it did not amount to an "outstanding benefit".
Prof Shanks first applied for compensation in 2006 and every court decision went against him until Supreme Court finally ruled in his favour on Wednesday.
Had he lost he may have been liable for the £10 million Unilever was seeking for its legal costs.
Speaking from his home outside Dundee, he said most of the £2 million compensation he has been awarded will be spent on his own legal costs.
Prof Shanks said he always expected the case to reach the Supreme Court as Unilever would have appealed had judges ruled in his favour at an earlier stage.
He said he hopes other scientists will now be properly rewarded for their work.
He said: "Unilever were defending the philosophy of big companies that they are too big to pay.
"What Lord Kitchin has done is redefine the compensation terms that are supposed to be allowed.
"Through the courts we were told 'no, no, no'; until we got 'yes' at the final one."
Lord Kitchin said the rewards Unilever enjoyed "were substantial and significant, were generated at no significant risk, reflected a very high rate of return, and stood out in comparison with the benefit Unilever derived from other patents".
The judge said Unilever's net benefit from the patents was around £24 million, and that Professor  Shanks was "entitled to a fair share of that benefit amounting to £2 million".
The judge explained Unilever did "relatively little" to develop Prof Shanks' invention until the late 1980s, when further research into glucose testing was carried out and the company obtained additional patents.
He said Prof Shanks' invention had played an important role in the expansion of the glucose testing market in the late 1990s and early 2000s.
The judge stated: "It also became apparent that, although not vital, it was a technology that most of the significant companies in the field were willing to pay millions of pounds to use."
Prof Shanks added he takes great pride in having invented something which he said has "probably affected several hundred million people" living with diabetes.
A Unilever spokesman said: "We are disappointed with the decision to overturn the previous three judgements and award Dr Shanks a share of the licence revenue obtained by Unilever in addition to the salary, bonuses and benefits he was compensated with while employed to develop new products for the business."
Prof Shanks salary was £18,000 a year and a company Volvo when he began working for Unilever in 1982. He worked for the company until 1986.