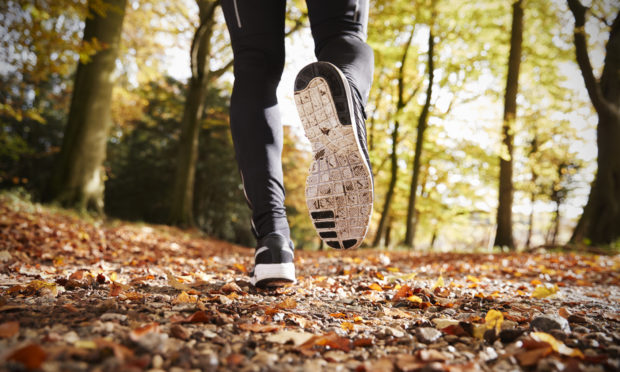 Participant numbers in a "flagship" schools sport programme have dropped in three out of four local council areas despite more volunteers stepping forward to support sessions.
Young people in Fife are the only ones to buck the local trend with an increase in the number of young people in the Kingdom taking part in the sport and exercise classes.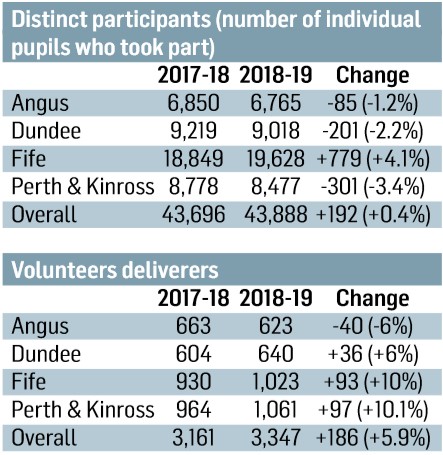 Active Schools is one of agency sportscotland's longest running programmes and provides children with sport and physical activity classes before school, during lunchtime and after school.
Sportscotland works in partnership with local authorities to support an Active Schools Network, consisting of more than 400 dedicated managers and coordinators and including a wide range of sports and community clubs.
A total of 43,888 pupils took part in 2018 across Tayside and Fife, according to new figures. The number is marginally up from 43,696 in 2017.
Participant numbers in Angus, Dundee and Perth and Kinross council areas have all fallen, with 201 fewer in Dundee, 301 in Perth and Kinross and 85 in Angus.
Fife has posted a 779 increase but the area also has the lowest proportion, locally, of its school roll participating. In the Kingdom only 40% of pupils take part, while in Dundee it is 49%.
The scheme has been more successful in attracting unpaid volunteers to help run sessions in Tayside and Fife, with a jump from 3161 to 3347, an increase of just under 6%.
Mid Scotland and Fife MSP Mark Ruskell, Green, said the numbers suggested the programme should be reviewed.
He said: "The Active Schools programme has been on the go now for over a decade.
"While volunteer numbers have increased, numbers of those taking part have declined in some areas, so it would seem timely to have a review of the programme, to ensure that it can continue to deliver opportunities that aren't available to all our young people.
"We need to ask if the sports and activities on offer are the ones our children and young people want to take part in.
"There are questions about whether there is enough expert support of the activities and whether there are sufficient links being made with existing sports clubs, so there's a pathway for those who find the sport they enjoy."
A sportscotland spokesman said: "We regularly evaluate the Active Schools programme to ensure it delivers for participants, with recent independent research finding that it is providing high quality opportunities for young people to take part in a range of sports and physical activities.
"Over and above this pupils themselves have told us the programme is having a positive impact on their lives.
"We will continue to work with our local authority partners across the country to ensure the programme delivers for young people."