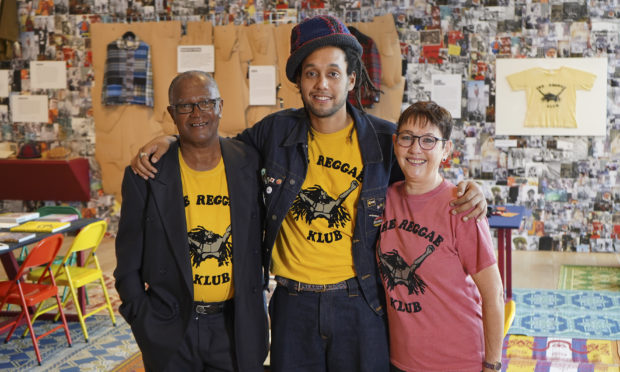 V&A Dundee will recreate one of Scotland's earliest reggae club nights in a one-off event next month.
The event, on November 15, will celebrate the museum's current exhibition detailing the work of designer Nicholas Daley.
The Jamaican-Scot, who regularly collaborates with musicians and DJs when creating his collections, has curated an evening that will pay homage to grassroots club night The Reggae Klub.
Tay Late: Reggae Klub Revisited will include British reggae legends Dennis Bovell Aka Blackbeard and founding member of Aswad, Brinsley Forde MBE.
Radio 1, Ninja Tune and NTS radio host Nabihah Iqbal and Bongo Club regular Messenger Sound System will complete the line-up.
The original Reggae Klub was started by Nicholas's parents as a way of bringing people together through their shared passion for music and travelled to clubs across Scotland between 1978 and 1982.
His mother Maureen, from Dundee and father Jeffrey, from Jamaica, first met in Dundee nightclub The Barracuda.
Jeffrey Daley, otherwise known as I-man Slygo will play a selection of the original Reggae Klub tracks at the special night produced by Nicholas Daley and V&A Dundee.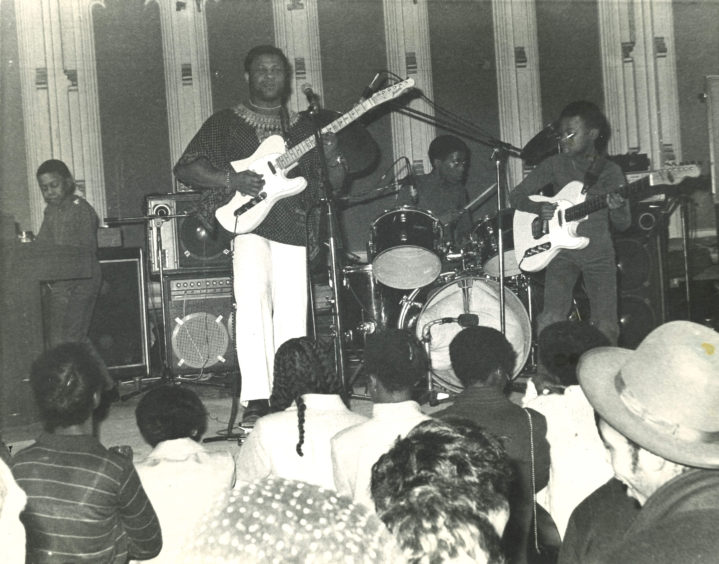 Nicholas Daley said: "My parents started a reggae club because they felt at that time in Scotland there wasn't a space for that type of music.
"An ongoing source of inspiration for my work is music and family and I'm excited to be in Dundee to build on and recognise what they started 30 years ago."
Other highlights planned for the evening include a collective knitting workshop led by Maureen Daley using end of line yarn from Loch Carron.
During the day, Nicholas will host a panel discussion exploring the intersection of fashion, music and identity, questioning and reflecting on the notion of multiculturalism within British identity.
He will be joined by long-term collaborators Kayus Banks of Young Fathers and Nabibah Iqbal with additional guests to be confirmed.
Mhairi Maxwell, V&A Dundee project curator, said: "When we first started to develop Studio Nicholas Daley, we talked about how fantastic it would be for the Reggae Klub to take over the museum for one night only, and here it comes.
"We're looking forward to a night of music, dancing and performances, with a fantastic line up from reggae-roots legends who originally performed at the Daley's club-night and bringing it right up to date with the talent of today.
"Nicholas Daley collaborates with artists and musicians as part of his practice, his fashion shows are more like gigs than catwalk affairs. I am excited for people to see and experience Studio Nicholas Daley come to life."