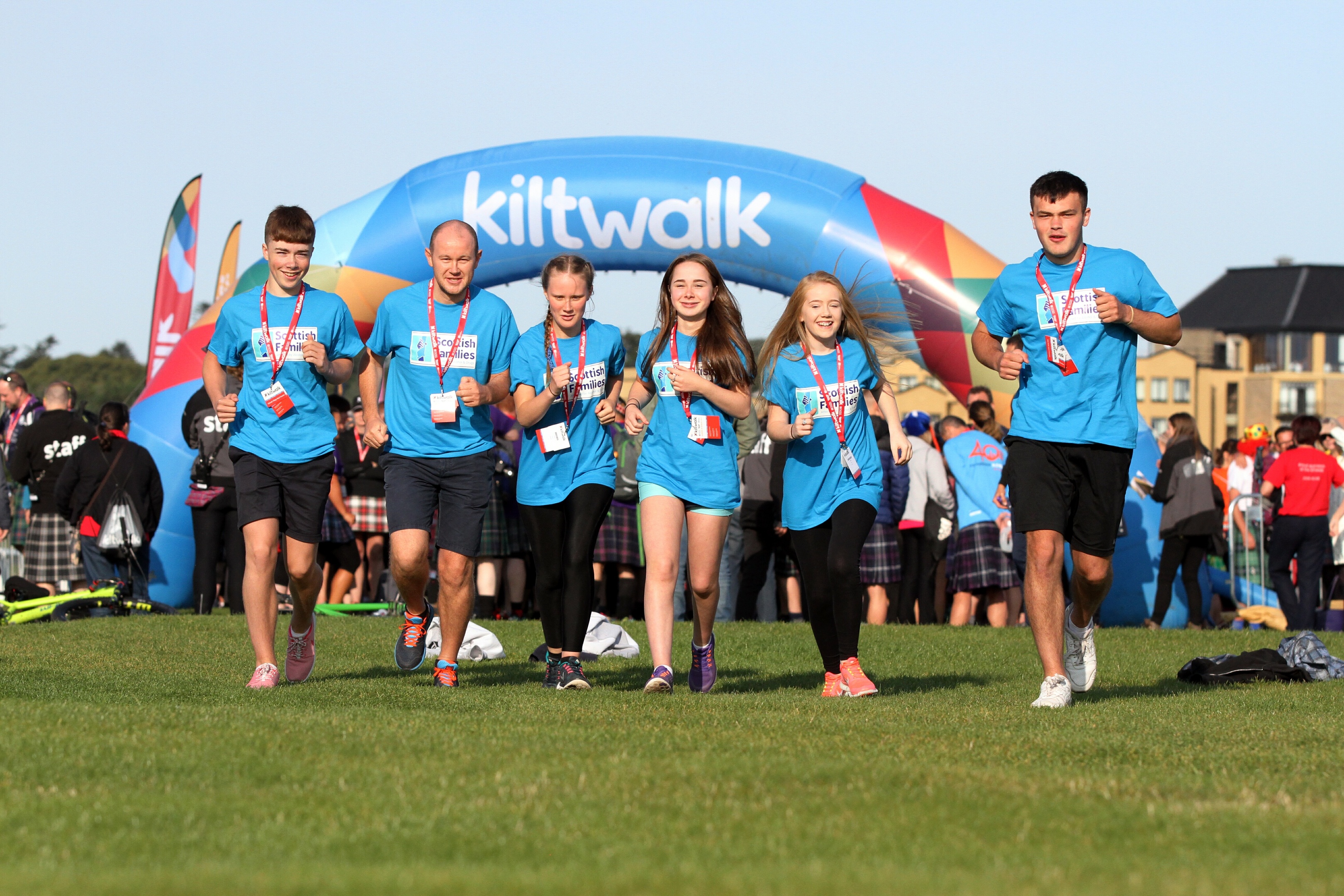 Kind-hearted fundraisers in Tayside and Fife have helped raise £7 million for Scottish charities.
A record-breaking 25,000 people took part in Kiltwalks in Dundee, Aberdeen, Glasgow and Edinburgh, raising a collective £5 million in sponsorship, boosted by £2 million donated by Sir Tom Hunter, founder of poverty and education charity the Hunter Foundation.
The money will be split between 1,300 Scottish charities, including 300 chosen by people who took part in the Dundee Kiltwalk in August.
Walkers trudged from St Andrews to Monifieth in driving rain, raising £600,000.
Among them was Ruby Stewart, from Inchture, was recently diagnosed with a rare form of stage four alveolar rhabdomyosarcoma cancer for the second time.
She ticked off the six-mile Wee Wander, from V&A Dundee to Monifieth, alongside dad Andy and grandparents Keith and Deanne. Mum Claire joined them at the end after becoming one of the fastest females to complete the long route.
The six-year old and her supporters have raised more than £3,300 for Super Ruby's Rhabdo Raiser, a special named fund as part of Children's Cancer and Leukaemia Group (CCLG), which is collecting funds for research into rhabdomyosarcoma.
The £7 million raised this year was celebrated by Sir Hunter at an event in Glasgow on Wednesday.
He said: "To raise £7 million for so many brilliant Scottish charities is an incredible achievement.
"I can't begin to describe how proud I am that we managed to attract 25,000 Kiltwalkers this year.
"The £5 million from the walkers and their families and friends plus our top-up will make a tremendous difference to those in need."
This year's 25,000 walkers was a 25% increase on last year's 20,000 participants. The event was named the UK's fifth biggest mass participation fundraiser.
Sir Hunter added: "It's a privilege to make that difference and we're hoping this growing Kiltwalk movement will achieve even more next year.
"Although this year's results are fantastic, our work doesn't stop here.
"With 2020 approaching, I'd like to challenge even more people to join us next year and make an even bigger difference to the charities and causes they care about by donning a wee bit of tartan and taking a walk."
Next year's Dundee Kiltwalk will be held on August 16, with other events in Glasgow on April 26, Aberdeen on June 7 and Edinburgh on September 13.