VIDEO: Hundreds turn out for Dundee Santa Dash
By
Stefan Morkis
December 1 2019, 11.08am
Updated: December 2 2019, 9.52am
Nearly 700 people got the sack on Sunday morning as they dressed up for Dundee's annual Santa Dash.
The event, which raises a ho-ho-whole lot of money for the Archie Foundation, the official charity of Tayside's Children's Hospital, first took place in 2017 but has now become a fixture on Dundee's festive calendar.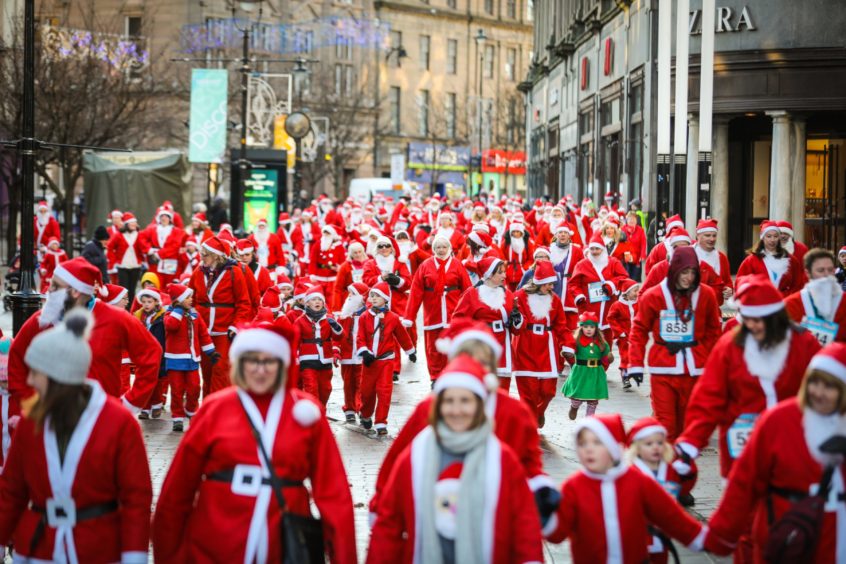 Runners wearing traditional Santa outfits began congregating in the City Square just after 9am before the race officially began at 10.30am.
Runners could then complete a 2km or 4km route around the city centre before finishing back at City Square.
Among those taking part in this year's event were 70 members of Dundee 5th Scouts Group.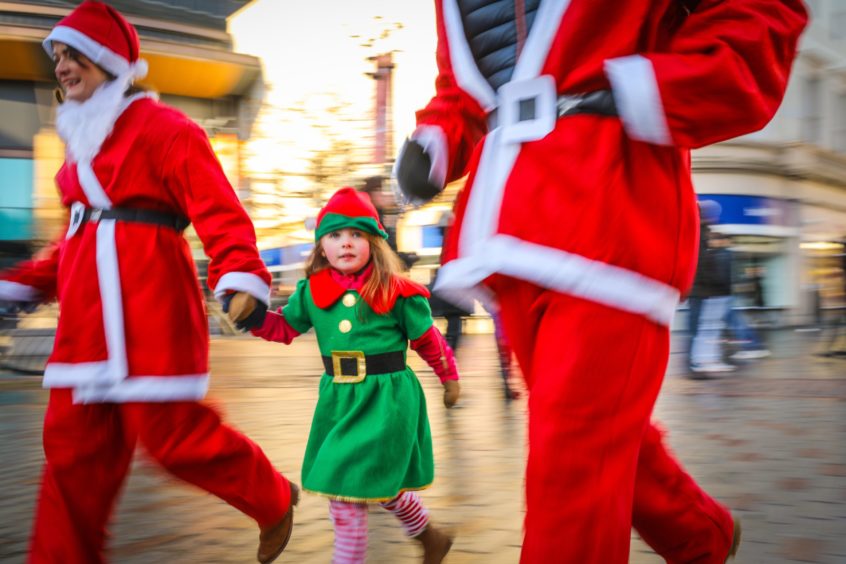 The event raises thousands of pounds for charity each year.
Furniture firm Gillies officially sponsored the event.
Sarah Johnstone, fundraising manager for The ARCHIE Foundation, said: "It was great to see so many people turn up to support this year's Santa Dash.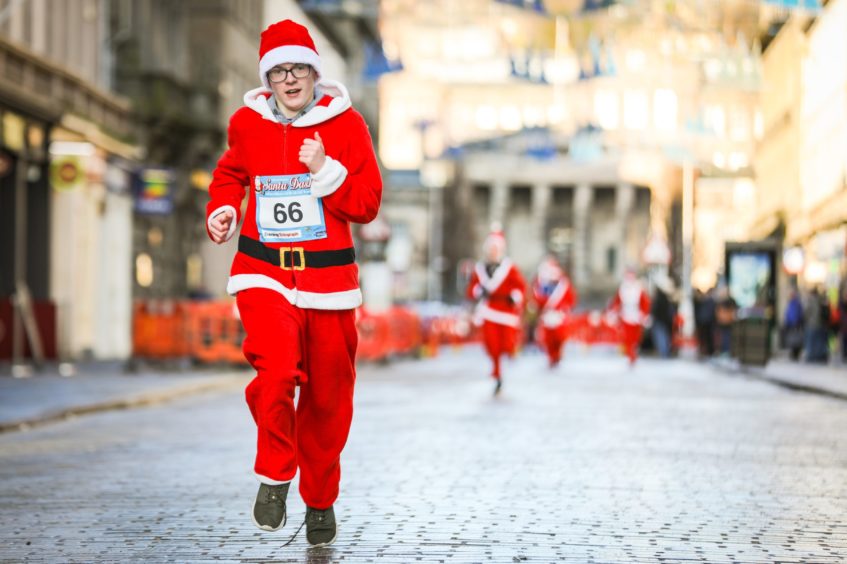 "The event has raised tens of thousands of pounds for the Archie Foundation since it was first run in 2017 and we're delighted at the support people continue to give the event."