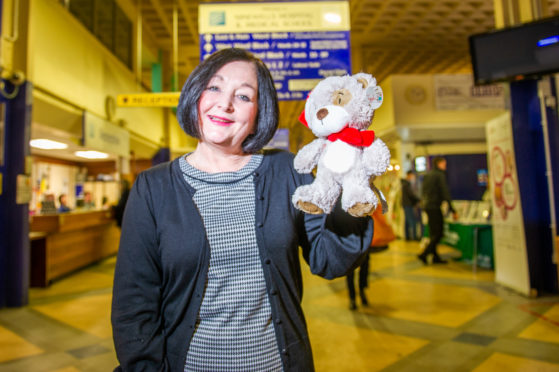 Donors are being urged to bring a bit of sparkle to the lives of sick children in hospitals across Tayside and Fife this festive season.
The Sunshine Box charity, which is run by Fiona Martin and her two children Sarah and Owen, is asking people to give items for the Christmas parcels it will be delivering to young patients.
Donations are distributed to hospitals throughout Tayside and Fife, including Ninewells and King's Cross in Dundee, Perth Royal Infirmary and Arbroath Infirmary.
The team are appealing for new toys, blankets, games and selection boxes.
Items such as colouring books and pens, small cars, anything to do with Disney and fairy wings and wands are good choices.
Toiletries for teenagers, books, DVDs and teddies and dolls are also very popular.
The charity handed out more than 1,000 gift boxes to children as part of last year's festive drive and is hoping to go even further this year. More than 50 parcels will be provided to each hospital – along with 50 selection boxes.
Fiona Martin founded the charity in 2016 after her daughter, who works in Ninewells Hospital as a paediatric doctor, gave her the idea.
She said: "My daughter Sarah was working in ward 29 and we decided to start an Easter egg appeal for the children on the ward.
"After that they asked me to come in for a meeting and asked if I would start up a charity dedicated to helping the children.
"It's been going for three years now and I've just absolutely fallen in love with it. I'm amazed by how much it has grown."
Fiona works closely with the medical staff on the wards so she can find out exactly what the children need.
"It's been amazing as we've also been able to provide children on wards 29 and 30 with iPads which really improves their stay in hospital," she said.
"We've had amazing support from the community so far and we're doing well but we'd love for any further donations to help us continue."
The charity provides boxes all year round so donations will be welcomed at any time.
For information on how to donate, visit the Sunshine Box Facebook page.