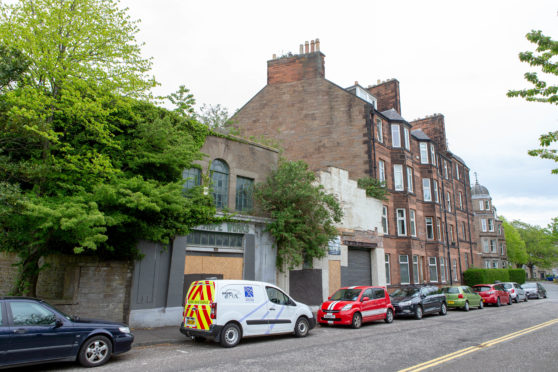 A firm hoping to redevelop a historic Dundee site has blasted the council's planning procedures as part of its appeal to the Scottish Government.
Councillors granted permission to develop the former Tay Rope Works on Magdalen Yard Road earlier this year, but with a caveat that the frontage should not be altered.
Crieff-based F&H Developments appealed the decision with the Scottish Government, claiming the restriction made it difficult for it to move forward with its proposal to convert the site into five houses and four flats.
As part of the appeal process, agents Bidwell have now cast doubt over how the local authority assessed the building.
In a letter to the government officer overseeing the appeal, Bidwells states: "The council could have chosen to appoint an independent external consultant but instead chose to appoint their own City Engineer's Division to prepare the report.
"The report has been prepared by a Mr Brady, but no details of Mr Brady's qualifications or experience are provided within the report.
"No prior contact was made with us or with the appellants with a view to gaining access to the rear of the facade, so although Mr Brady states that the building was visited it is unclear if Mr Brady actually entered the property."
It is understood that only one person has keys to the building and that it was made more secure last year after concerns that drug users were using the site.
The letter adds: "The western facade stonework has brickwork internally. Separating these during down taking is a consideration that Mr Brady may not have reasonably considered."
Bidwells also included reports from structural engineers Campbell of Doune and Frew Conservation, supporting their view that maintaining the building's current front is untenable.
The letter adds: "It is also evident from visual inspection that the condition of the facade has deteriorated significantly and rapidly since the time of the original listing of the facade in 1987.
"In summary we note that none of the individual reports… are arguing for the retention of the facade.
"It has always been made clear to the council that where possible, some of the better-quality stone will be salvaged and reused within the redevelopment scheme."
A Dundee City Council spokeswoman said: "It would be inappropriate to comment on an ongoing planning appeal."