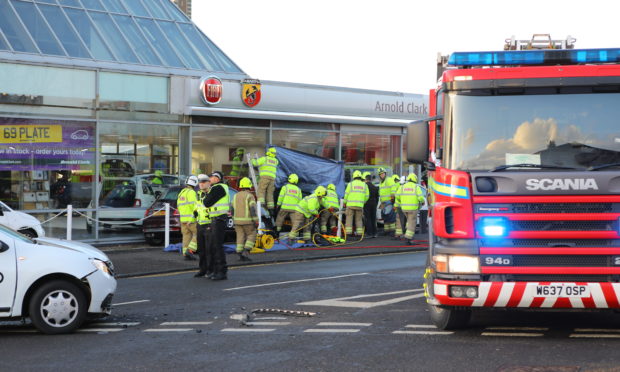 A woman had to be cut from her car after a collision with her taxi sent her hatchback crashing into a car showroom.
The incident occurred at the junction of Loon Road and Balfield Road around 3pm.
The woman, who was driving a black Kia Picanto, collided with the white Dacia Logan taxi.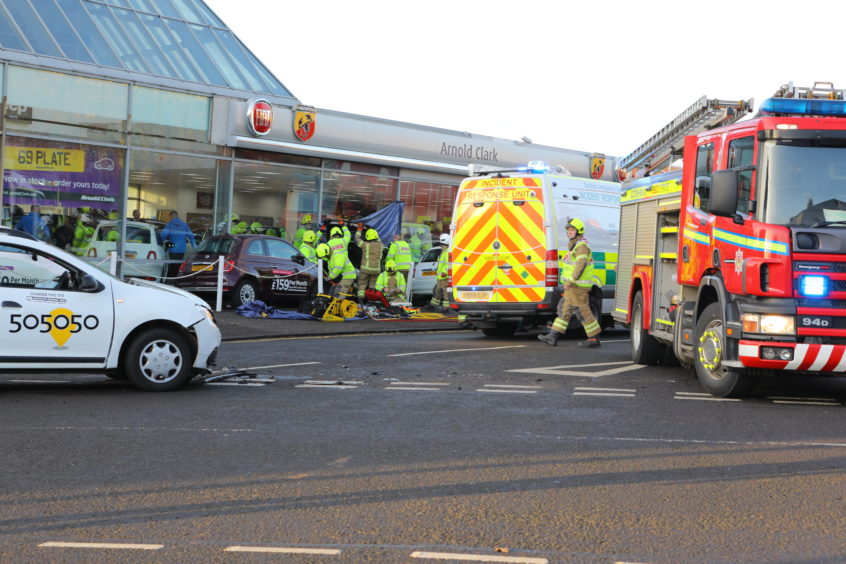 Her car then smashed into another vehicle parked outside Arnold Clark's showroom on Balfield Road before smashing a window and coming to a stop.
The woman was trapped in her car and had to be cut free by firefighters from the wreckage.
A Police Scotland spokeswoman said the woman was taken to Ninewells Hospital as a precaution.
The taxi driver was uninjured.
Bizarrely, it was the second crash at a car showroom in Dundee within 48 hours.
On Monday police were called to King's Cross Road after a man lost control of his car and smashed into a car worth nearly £30,000 at an Audi dealership.
One eyewitness said: "The driver had been heading towards the circle and, by all accounts, he just lost control and went through the barrier."
No one was hurt.