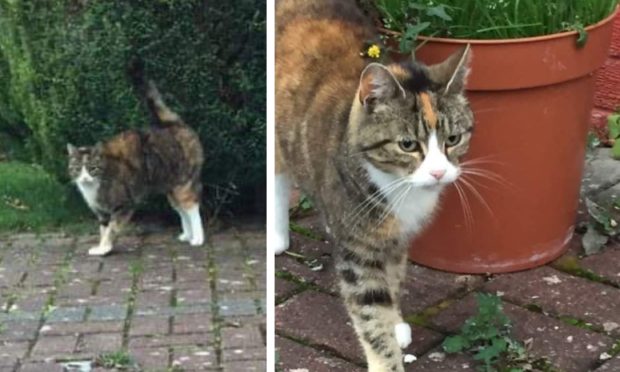 A "gutted" Angus family are searching for their stowaway cat after the moggy smuggled herself out of their farm on a hay bale trailer.
Runaway feline Fluffy hitched a ride on the trailer and was last seen jumping off it in Perth, around 32 miles from her home on Mill of Murroes farm in Kellas, on Monday.
The eight-year-old cat, which belongs to Val Carr and her husband Jim, is described as "extremely timid" but can be tempted by treats, Val said.
The 51-year-old added: "On Monday we had a guy come in with a tractor and trailer to take away some bales.
"Fluffy jumped on the trailer and my husband thought he saw her jump off after that, but she hadn't.
"Later the owner of the tractor called to say somebody had spotted her jumping off at Dunkeld Road in Perth, by the Asda.
"There haven't been any spottings since.
"We're absolutely gutted. We only got her in May, we adopted her from Angus Cat Rescue."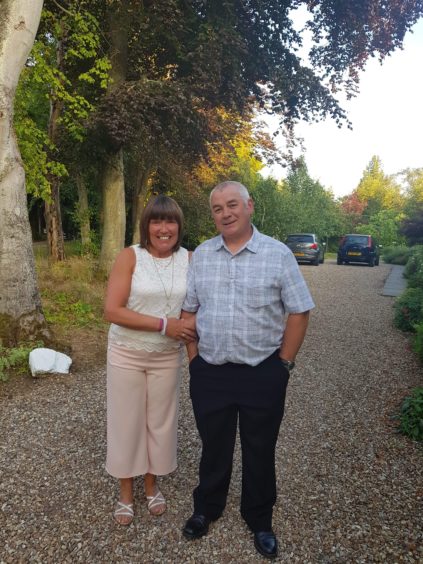 Val said she and her husband have searching the area around the Asda on Dunkeld Road, but with no luck.
She is now losing hope of ever seeing Fluffy again.
Val said: "You never I know I suppose, somebody could have taken her in.
"But I'm not confident at all that we'll ever get her back to be honest.
"She could be anywhere. There were lots of lorries in the area near the Asda so she could have jumped in one of them.
"I'm quite shocked because she doesn't normally go far and if she jumps on a vehicle she's straight back off it again once the engine starts.
"If anybody sees her and wants to approach her, she is very timid but will go for treats and prefers men to women – she'll be more likely to follow a man."
If you've seen Fluffy, contact Val on 07491992811.