BOXING DAY SALES: Dundee shoppers queue up from 4am as tens of thousands flock to city for bargains
By
Derek Healey
December 26 2019, 5.30pm
Updated: December 27 2019, 9.35am
Shoppers in Dundee queued from the early hours of the morning to get their hands on Boxing Day bargains.
Hundreds of people stood in line to be among the first to bag a discount as stores in the city opened from 6am.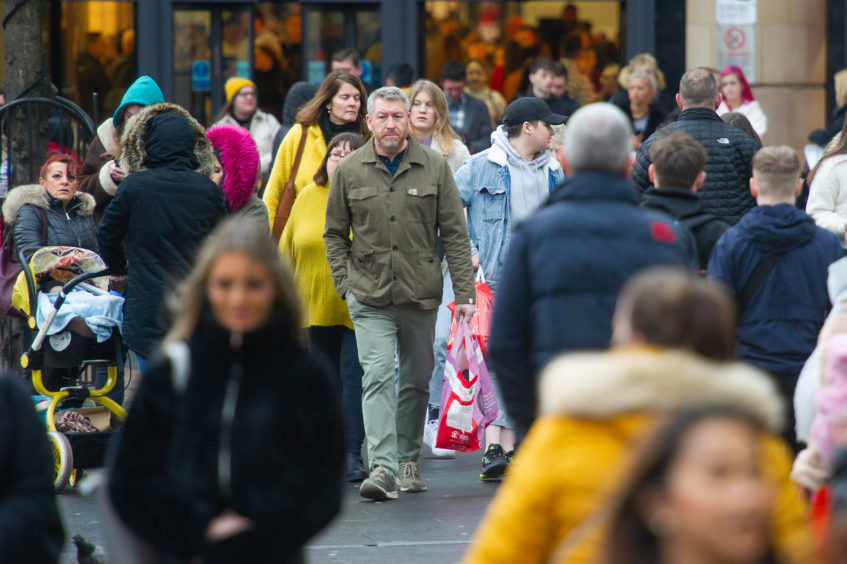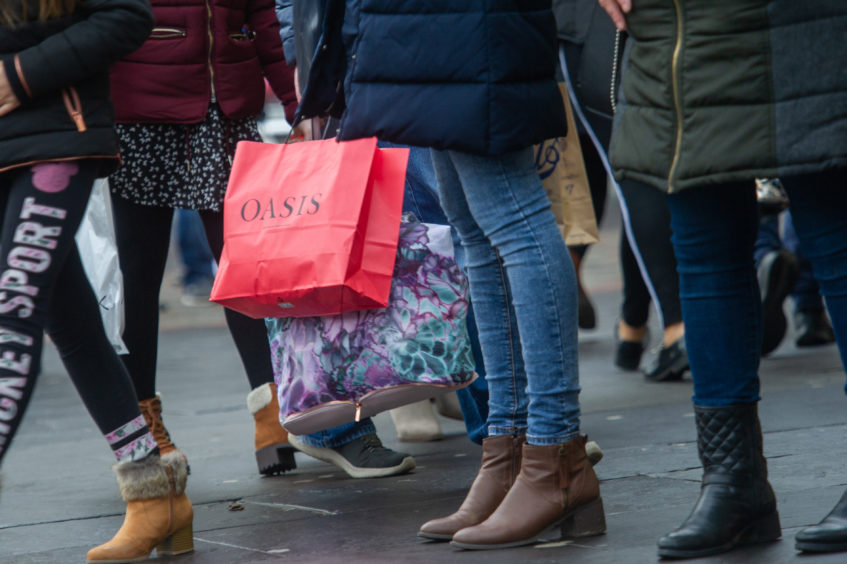 However retailers still fear many will stay away from shops in the coming weeks after a record-breaking Black Friday.
The longest queues were reported at the Next stores at the Gallagher Retail Park and Overgate Centre, with nearly 200 people waiting for the outlets to open from around daybreak.
BOXING DAY SALES: Kirkcaldy shoppers ditch town centre stores for retail park
Those at the front of the line had braved chilly conditions from 4am to get first pick of the deals, and some said they were ready to spend hundreds of pounds in the sales.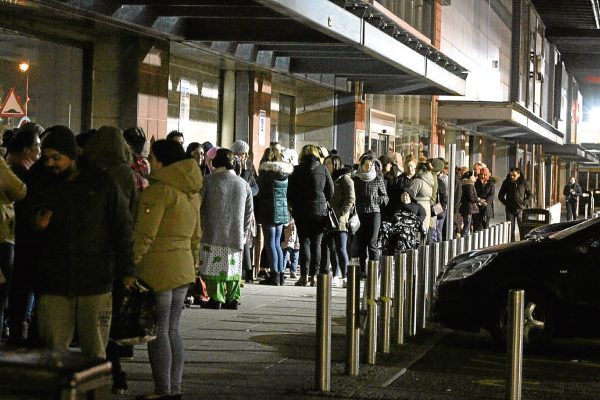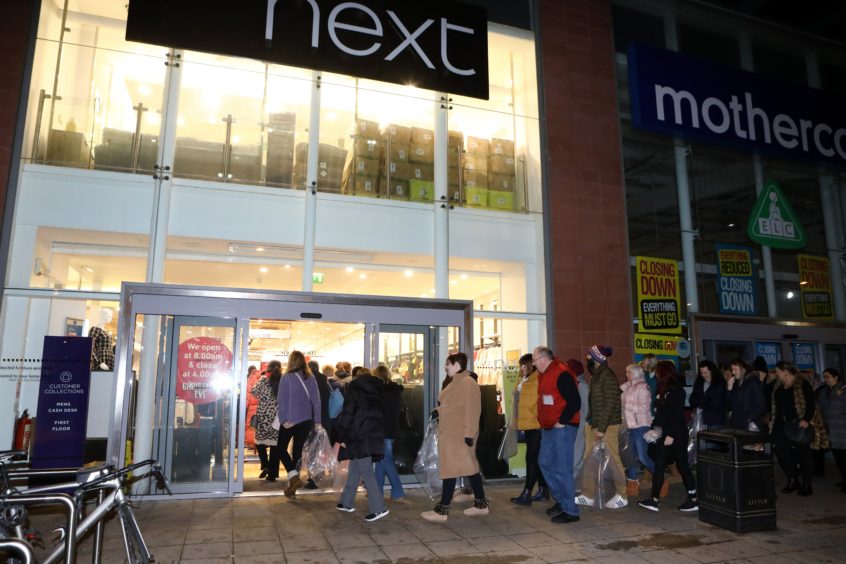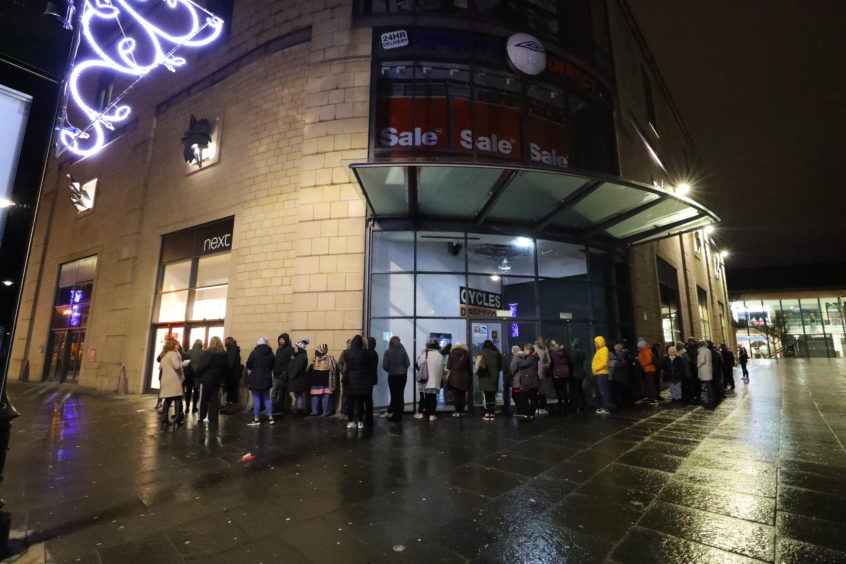 Around 40,000 people were said to have visited the Overgate, but shoppers are expected to tighten the purse strings post-Christmas after shelling out a record amount across the Black Friday weekend.
Business owners across Tayside and Fife reported a roaring trade in the run up to the festive period, with Dundee's two shopping centres inundated with tens of thousands of people in the final days before December 25.
Across the UK, post-Christmas spending is expected to drop by around £200 million from last year as high streets face tough competition from online retailers and concerns about environmental impact.
According to Barclaycard, 62% of of men and 68% of women plan to buy less this year for the sake of the planet, while 60% of post-Christmas shoppers plan to make the majority of their purchases online.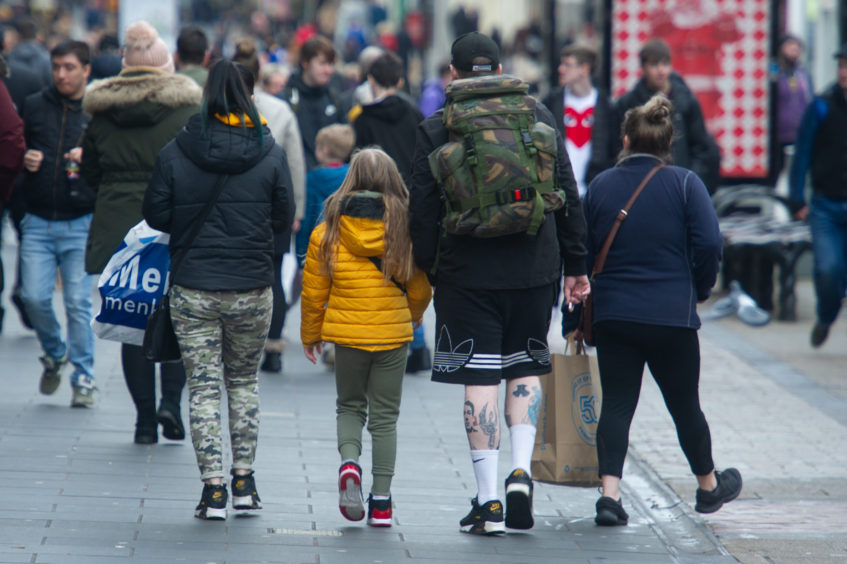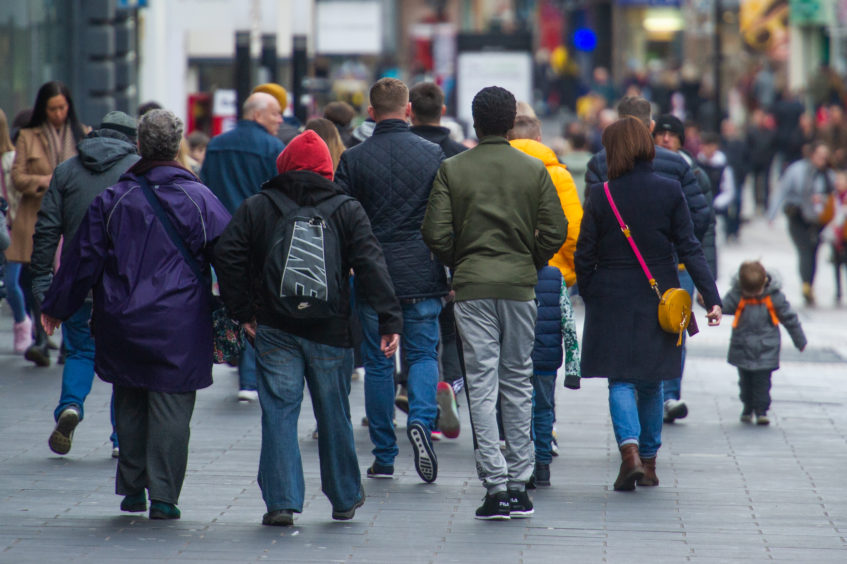 Rob Cameron, chief executive of Barclaycard Payments, said: "Despite Boxing Day remaining a key moment in the retail calendar, savvy shoppers have been planning their large purchases throughout the entire festive sales period, which begins long before December.
"Our data for Black Friday and Cyber Monday revealed a huge jump in transaction volumes this year, so it's not surprising that consumers expect to have less money to spend after Christmas, so retailers need to take that into account.
"What's more, our research shows that shoppers are increasingly thinking about how their purchases impact the environment.
"Forward-thinking retailers should be making a conscious effort to demonstrate their commitment to sustainability, in order to boost their appeal – and their revenue."