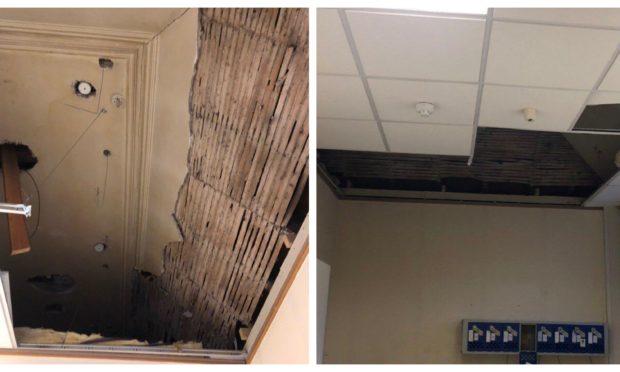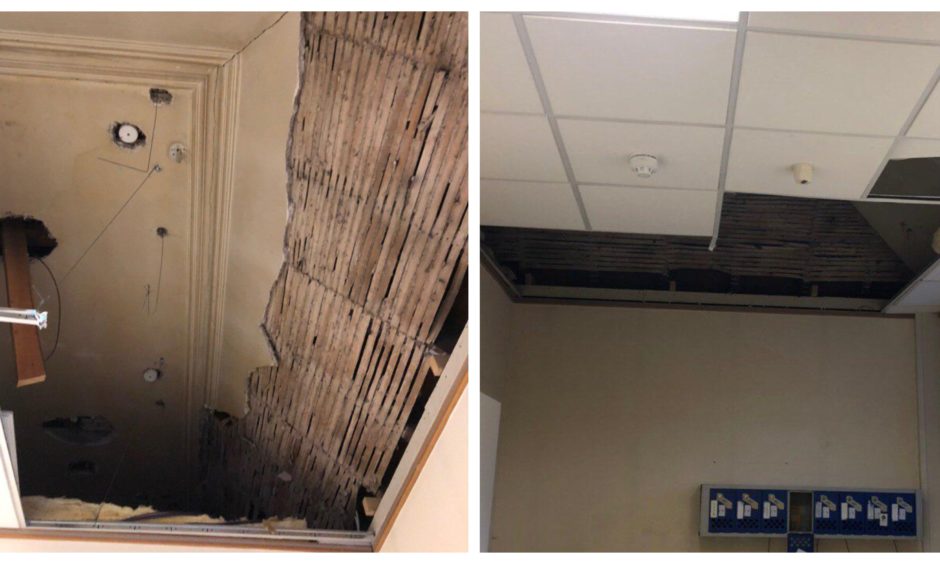 Nicola Sturgeon has been accused of being in denial over the condition of "crumbling" police stations after a heated debate in Holyrood on January 23.
Scottish Conservative acting leader Jackson Carlaw challenged Ms Sturgeon at First Minister Questions (FMQs) after a kitchen ceiling in Broughty Ferry station collapsed earlier this week.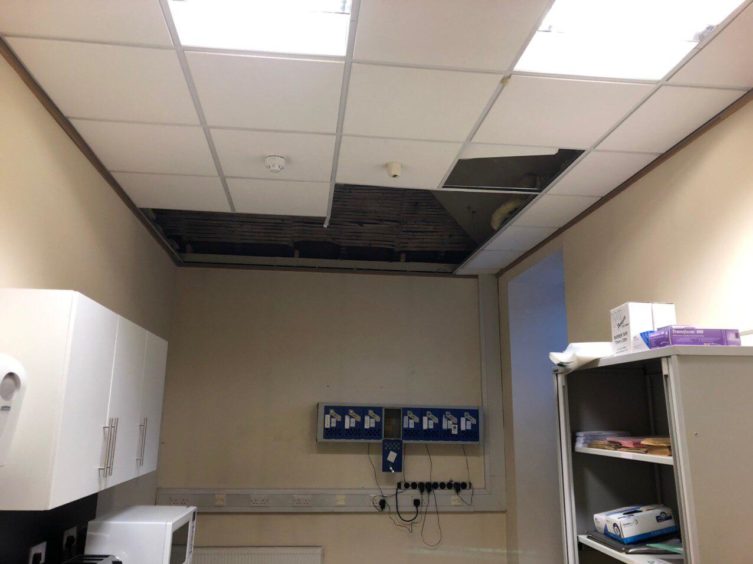 Justice secretary Humza Yousaf had dismissed criticisms of other police stations across Scotland as "hyperbole" just hours before the incident.
It is understood Broughty Ferry police station will remain closed for up to three weeks for an assessment.
VIDEO: Shocking footage shows shoddy conditions inside Perthshire police station
Mr Carlaw opened FMQs by asking what word Ms Sturgeon would use to describe the condition of the estate.
But she did not answer directly and instead decried the Tory record in Westminster.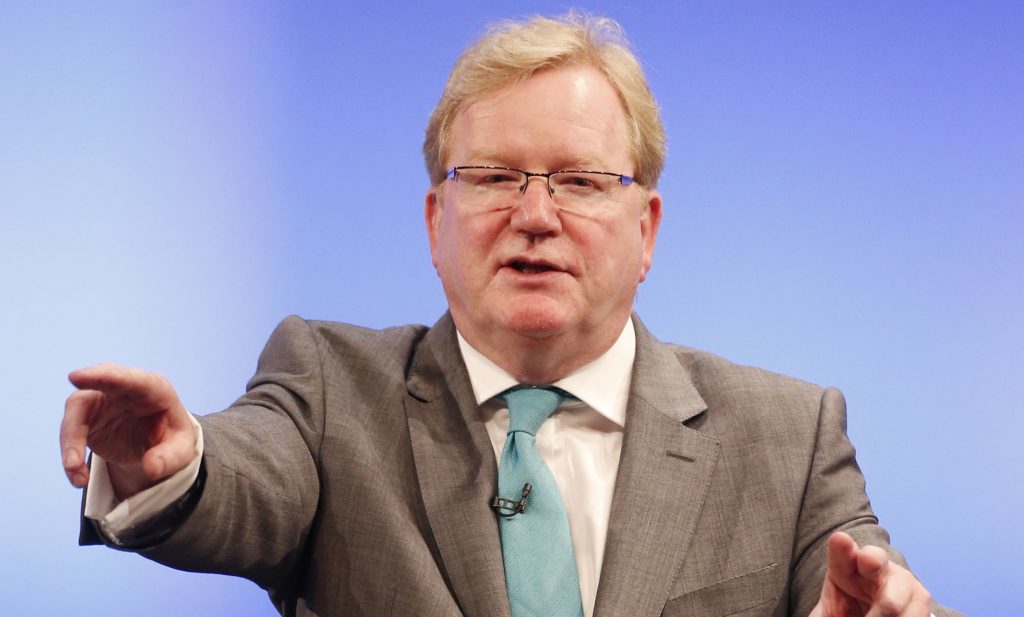 She said: "I do think that Jackson Carlaw has something of a nerve to raise issues like this. It was, indeed, the Conservative party that reduced the resource budget of this government by £1.5 billion.
"It's also the Conservatives who have robbed the Scottish police service of £125 million in VAT."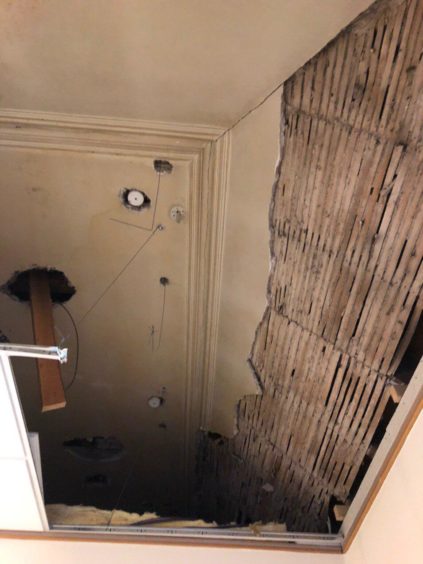 Mr Carlaw retorted by highlighting the Broughty Ferry ceiling.
He said: "This isn't just about unpleasant, uncomfortable and potentially unsanitary situations in which police officers and staff are expected work.
"There are major safety concerns too. Even as Mr Yousaf was dismissing concerns as hyperbole, the ceiling was falling down at the station in Broughty Ferry.
"Not just literally but also metaphorically, on Mr Yousaf's denial."
Broughty Ferry police station ceiling caves in hours after resident Humza Yousaf dismisses criticism as 'hyperbole'
Ms Sturgeon replied: "While the Conservatives have been cutting the budget of this government, we've been protecting the budget of Scotland's police service.
"Because of the incompetence of the UK government, we'll require to set our budget for the next financial year before we've seen the colour of the money that Jackson Carlaw keeps saying is coming our way.
"We will continue to do everything we can within our powers and our resources to protect police service the length and breadth of the country."
Labour and the Conservative have since accused the first minister of dodging the issue.
Labour justice spokesman James Kelly said: "The cabinet secretary (Mr Yousaf) may write off the concerns of hard-working police officers as hyperbole, but the fact is that many of Scotland's police stations are not fit for purpose and are a danger to police officers and the public.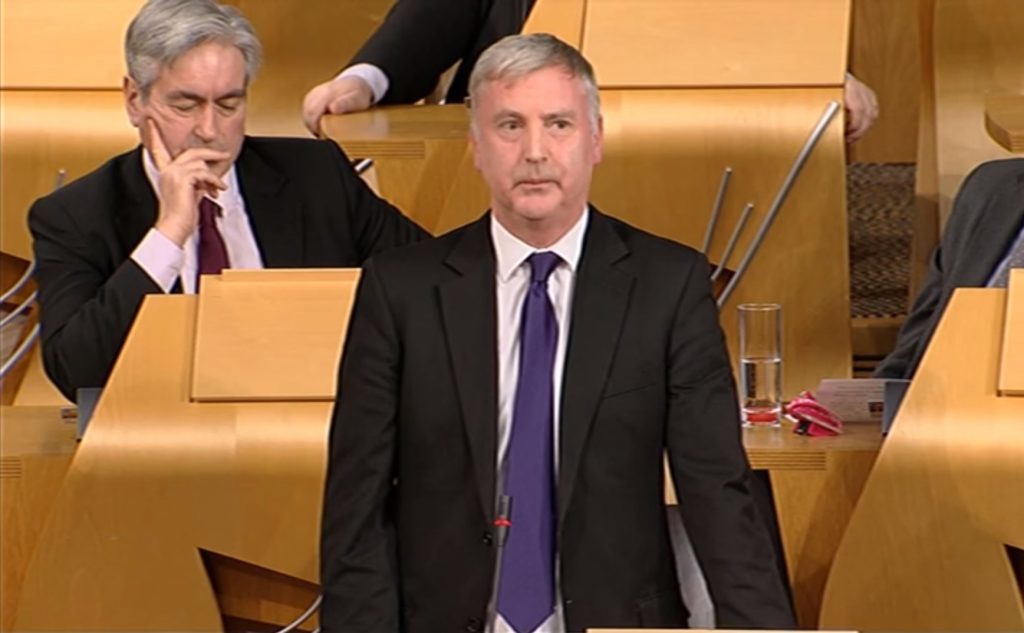 "This is symptomatic of the lack of investment put into police stations by the SNP government and the continuing failure of the cabinet secretary to listen to the concerns of police officers.
"The SNP government must now produce an urgent plan to repair and improve Scotland's crumbling police stations before more damage occurs and people are put in danger."
Speaking after FMQs, Mr Carlaw said: "The very least Nicola Sturgeon could have done was slap him (Mr Yousaf) down for those ridiculous remarks, and acknowledge how unacceptable it is for police officers and staff to be expected to work safely and effectively in this squalor."
A Scottish Government spokesman said: "We are protecting Police Scotland's annual budget in real terms in every year of the current parliament.
"We continue to press the UK Government for a refund of the £125 million paid by Police Scotland in VAT between 2013 and 2018."