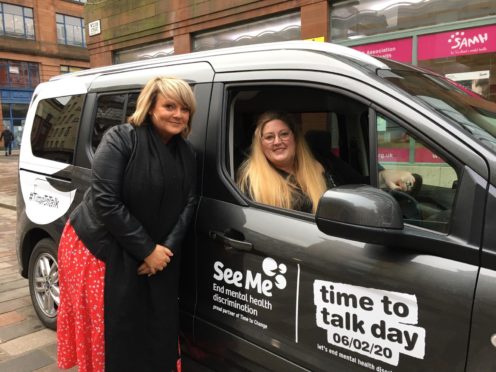 Two mental health campaigners are visiting Dundee as part of a 600-mile trip around Scotland in a bid to get people talking.
Karen Lally and Suzanne Baines will be starting the conversation at the Overgate Shopping Centre on Saturday ahead of Time to Talk Day on February 6.
The pair volunteer for See Mee, a charity working to end the stigma over mental health discrimination will have a stall in the centre and will be encouraging people to open up to friends and family.
Karen, from Milngavie, said: " I think many of the issues in terms of stigma, and the discrimination that comes off the back of that in relation to mental health, is due to lack of understanding and awareness.
"So for me talking is a great way to make this an everyday conversation just like we would talk about any other aspect of our health."
The pair will be in the Overgate from 10.30am until 2.30pm on Saturday, as part of a  five-day tour of Scotland, which started on Thursday.
Wendy Halliday, See Me interim director, said: "This year Time to Talk day is all about is looking at why people might avoid having important conversations on mental health.
"So it's great to have Karen and Suzanne out on the road again, having conversations in as many places as possible, finding out what stops people from talking about mental health, and what encourages them to speak about it."