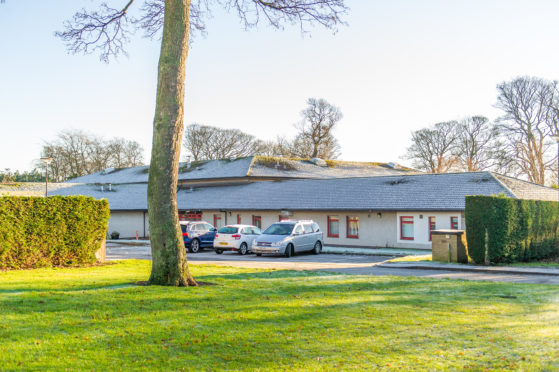 A Dundee care home is facing the axe amid concerns about the deteriorating condition of the building.
A letter sent to the families of residents at Craigie House reveals it may have to close after it was deemed "not fit for purpose".
Staff have been told the move will not result in job losses as carers and residents are sent to other care homes across the city.
A consultation on the future of the premises, at Southampton Road in the Craigie area, is underway. A meeting took place, involving staff, families and council representatives, on February 24.
A council spokeswoman warned the discussions are part of a "reshaping" of care homes across Dundee that could lead to a "potential reduction" in the number of sites.
The daughter of one Craigie House resident said families were worried about the impact of the upheaval on their loved ones.
She said: "For them the place is home. Many of them have dementia, so a move to somewhere new is likely to be scary and disorientating."
No new permanent residents are being admitted to the home while the consultation is ongoing.
The letter explains that the top floor of the home had to be closed after a lift failed.
It states: "The current building would require significant investment to upgrade and initial findings were that it would not be possible to convert the current building to accommodate fully en suite bathrooms as required by current care home building standards."
Attempts to secure a replacement building have failed and it would be "at least five years before this would be available", the letter goes on.
A Dundee City Council spokeswoman said: "For a number of years we have been reviewing our services to reshape the balance of care from institutional settings to a community based model.
"This means that the requirements for care home plans in the future is expected to stabilise or potentially reduce.
"The fabric of Craigie House is not fit for purpose and is very difficult to maintain due to the age of the building. Therefore we will be entering into a period of discussion regarding the future of the facility.
"We understand this proposed change could cause some concerns for our current residents, family and staff. Discussions are ongoing with all affected parties and these will be reported back to the integration joint board.
"A report will be presented to the Health and Social Care Partnership Integration Joint Board regarding the reshaping of care in Dundee and we will include these views in this report."