'Unfinished business' say The Pussycat Dolls as group announce Dundee summer show
By
Graeme Strachan
February 25 2020, 11.29am
US mega-group The Pussycat Dolls will perform an open-air gig at Dundee's Slessor Gardens this summer.
The multi-platinum pop sensations are reuniting for a UK tour and several special summer concerts after splitting up 10 years ago and will play live in Dundee on Sunday July 26.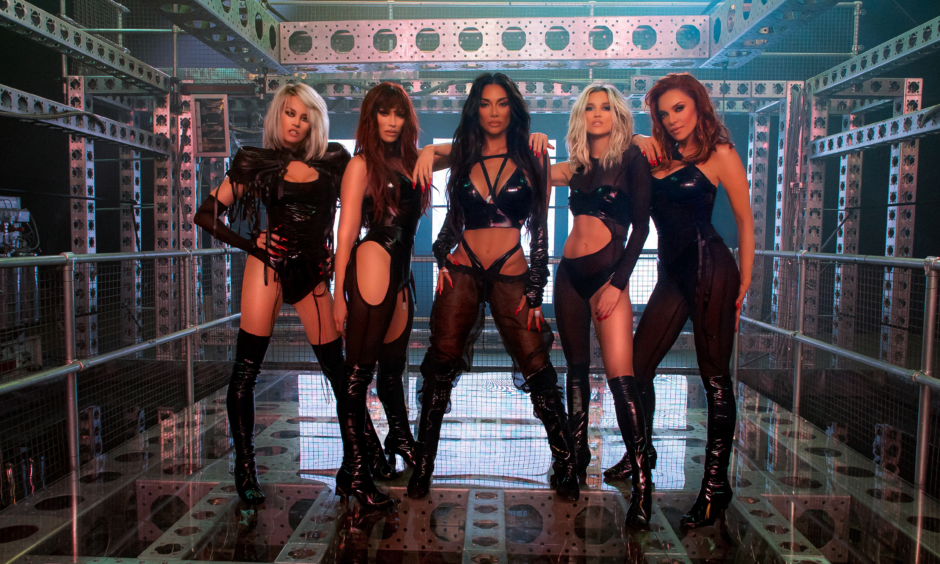 The concert will be part of a great summer of music events in Tayside which includes BBC Radio 1's Big Weekend returning to Dundee in May with a host of major stars including Harry Styles, Biffy Clyro and Calvin Harris.
Liz Doogan-Hobbs, CEO of LHG Events said: "This is very exciting news for fans in Dundee.
"The Pussycat Dolls will put on a show-stopping performance, bringing their infectious energy, iconic dance routines and stunning vocals to Slessor Gardens.
"What a night we have in store for you all.
Pop megastars The Pussycat Dolls confirmed for Dundee summer Slessor Gardens show
"To have the Dolls reunited and ready to bring the night alive with all their hits is no doubt going to cause a great deal of excitement across the city."
Having sold more than 54 million records worldwide and streamed over one billion times, Nicole Scherzinger, Ashley Roberts, Kimberly Wyatt, Jessica Sutta, Carmit Bachar and Melody Thornton became the best-selling girl group of the 2000s digital era.
The Pussycat Dolls officially broke up in 2010, however Carmit Bachar left two years earlier, after reports of tension between her and the 'lead' Pussycat, Scherzinger.
Scherzinger said her secret battle with the eating disorder bulimia contributed towards the group's break-up after she felt unable to confide in her bandmates.
The Dolls, known for their hits "Buttons," "Don't Cha" and "Stickwitu," reunited to perform "React" on the season finale of "X Factor: Celebrity" in November.
Melody Thornton will not be returning.
Scherzinger said they now "feel different" since the break-up.
Roberts said: "The stars aligned, there's been unfinished business.
"It's been 10 years since we've all gotten back together. And we were ready to do it."
Founded by choreographer Robin Antin in 1995, the Pussycat Dolls began as a burlesque dance revue based in Los Angeles.
It wasn't long after launching its revue that the troupe began attracting actresses and models who wanted to become a Pussycat Doll for a night.
Christina Aguilera, Pamela Anderson, Kelly Osbourne, Pink, Britney Spears, Carmen Electra, and Gwen Stefani are just some of the names who joined the Dolls for their flirtatious shows.
Following the addition of former Eden's Crush member Nicole Scherzinger as lead singer, the single "Don't Cha" with special guest Busta Rhymes appeared at the beginning of 2005 and climbed to the top of the charts.
Tickets for the Pussycat Dolls go on general sale at 9am on Friday.
Tickets are available from www.ticketmaster.co.uk and www.lhgtickets.com priced from £29.50 to £49.50 plus booking fee.
The open-air concert is standing only although a limited number of accessible tickets will be available on a first come first served basis through Ticketmaster.
Rock, pop and retro bring boost to Tayside
The concert will be part of a year of pop music events in Tayside which will see tens of thousands of music fans of all ages visit the region.
BBC Radio 1's Big Weekend is returning to Dundee in May with a host of major stars including Harry Styles, Biffy Clyro and Calvin Harris.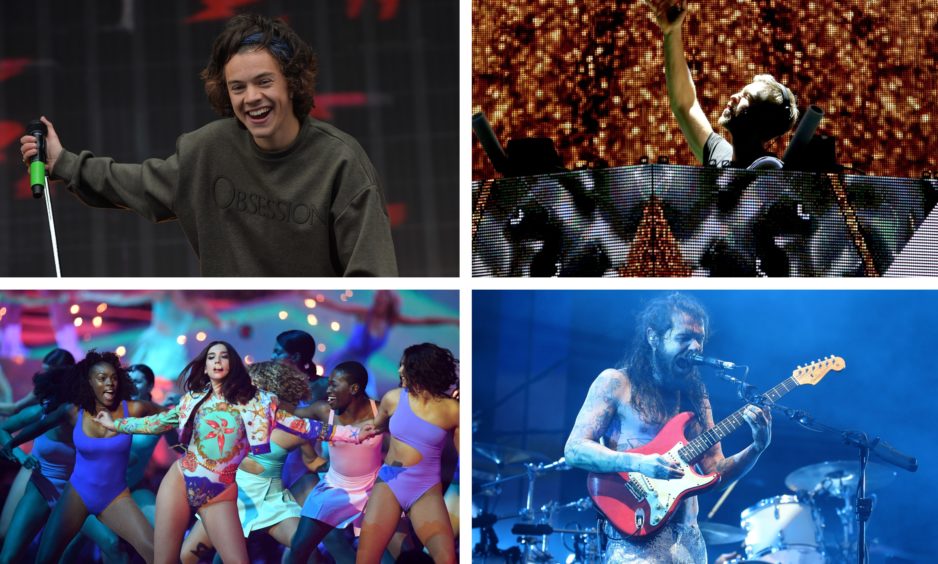 Scone Palace will again host the 80s-themed Rewind festival from July 17 to 19 with headliners including Jimmy Somerville and Wet Wet Wet.
And punk and Britpop legend Paul Weller ensured a boost to the region's musical offering when he announced on Monday he is to perform in Dundee.
The Modfather, who has been a successful solo artist for almost 30 years after achieving fame with The Jam, is coming to the Caird Hall on Thursday, November 12.
It will be his third visit to the venue.
Paul Weller to perform in Dundee this year after UK tour sells out
After his recently-announced 2020 May tour sold out, Weller has added a further 19 dates across the UK and Ireland, including in Dundee.
His new album On Sunset will be released on June 12.
It will be Weller's first release for his new label Polydor.
The former frontman of The Jam and The Style Council enjoyed a career renaissance in the 90s as one of the leaders of the Britpop sound.
Weller has previously performed at the Dundee venue in 2009 and 2013.
Weller's biggest solo hits include You Do Something to Me, Sunflower, Peacock Suit and The Changingman.
Dundee has hosted a series of successful outdoor concerts in Slessor Gardens in recent years, with performances by acts such as Sir Tom Jones, Simple Minds and Little Mix.
Primal Scream and Lewis Capaldi also performed at a special free concert to celebrate the opening of V&A Dundee in September 2018.