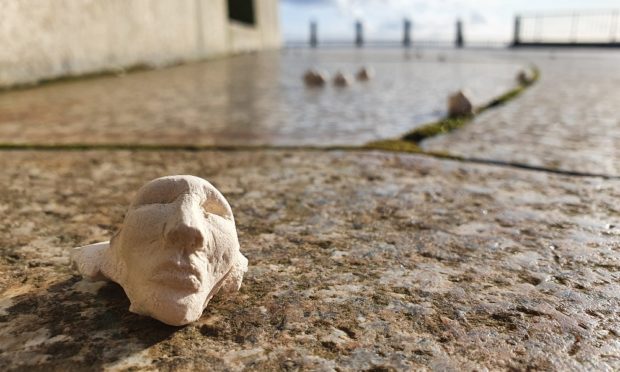 Guerrilla artists have struck again in Tayside as mysterious clay faces have been left at the top of the Law in Dundee.
A series of pebble-sized sculptings have been left around the tower at the top of the hill.
The small faces lead to a cast of a foot at the door of the monument.
There is no sign of who is responsible and people involved in the upkeep of the area say they are in the dark over the "quirky" artworks.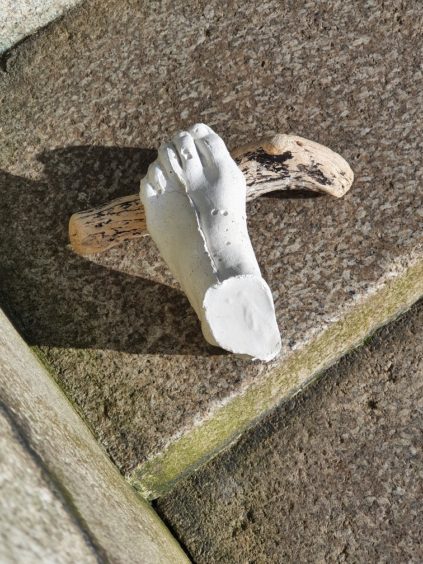 Coldside councillor Anne Rendall, who regularly walks her dog at the Law, was largely positive.
She said: "I wasn't aware of them before but now that I have seen them I quite like them. I wonder what they mean though.
"As long as it is not causing damage, which these clearly won't be, or offence then I am in favour of quirky things like this.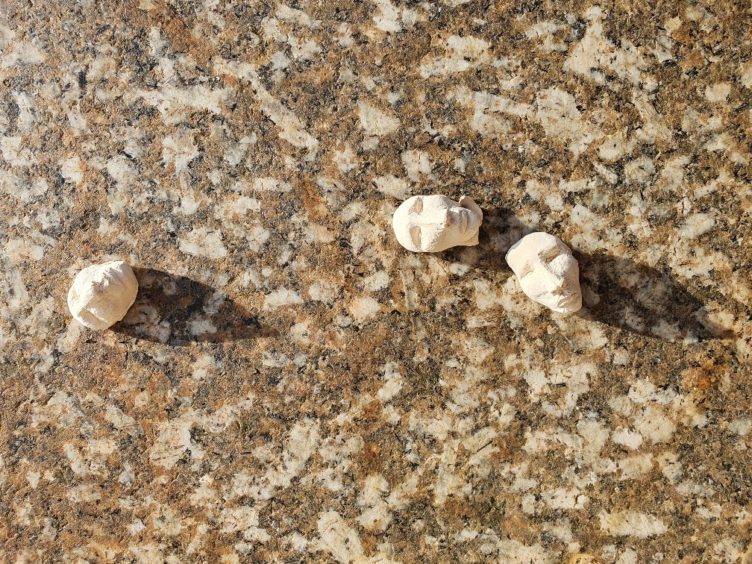 "I doubt they will be there for long though as I'm sure people will pick them up or they will be blown away by the wind so ultimately it is a transient thing.
"There is a history of public art in Dundee that piques your curiosity, and this ties in with that."
Colin Donald, treasurer of the Friends of Dundee Law, was also not aware of the faces until The Courier brought them to his attention but was also in favour of them.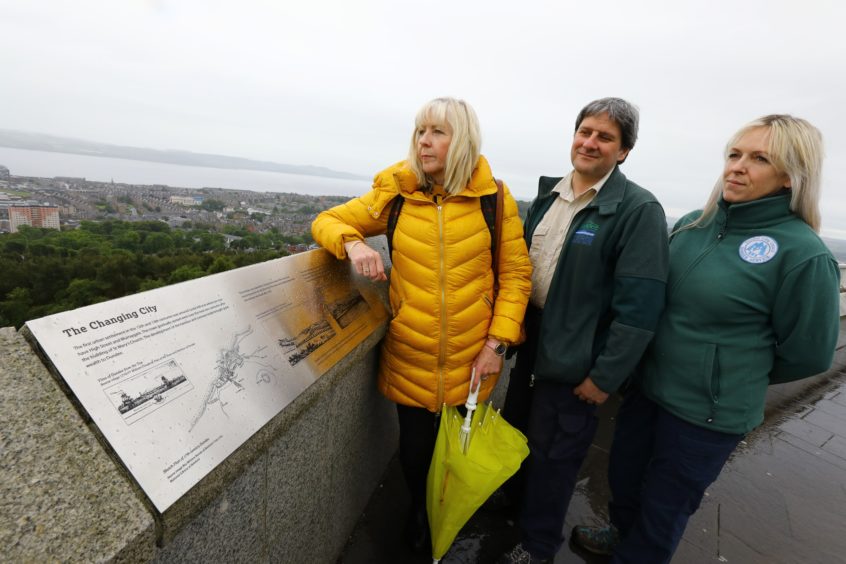 He said: "They're obviously quite well made so I suspect it's a student project or something like that.
"I think they're pretty cool. Hopefully whoever did it will come forward."
The faces will not be the only artworks at the iconic Dundee landmark, as local graffiti artist Paco Graff will create a wildlife mural near the communication tower, also at the top of the Law, next month.
Last year, a number of mysterious art projects pop up in Angus.
A "mirror man" nicknamed Keptie Kev appeared, and then quickly disappeared, from Keptie Pond, Arbroath, in August.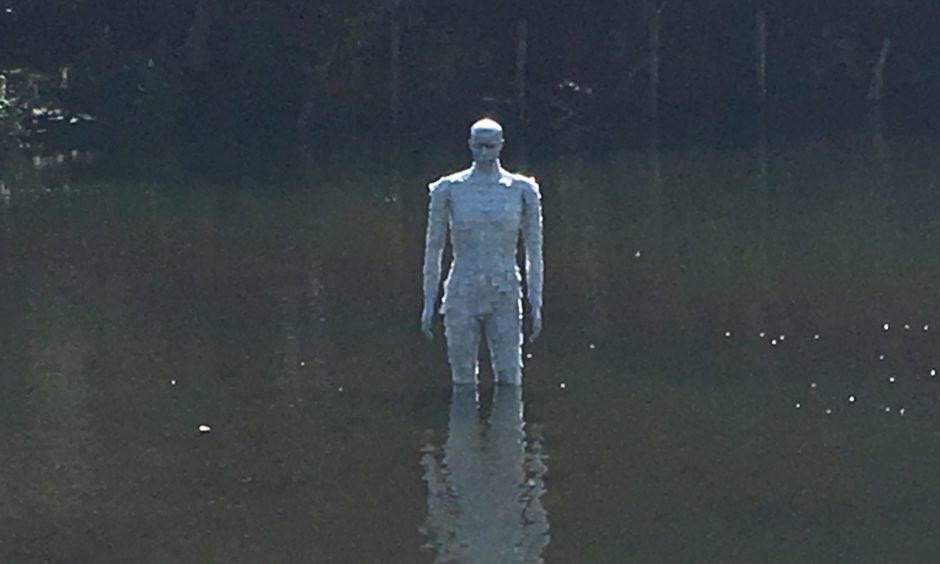 And a metal structure featuring series of musical notes, thought to notate the melody for the Lord of the Dance, sprung up at Arbroath cliffs near Seaton Den.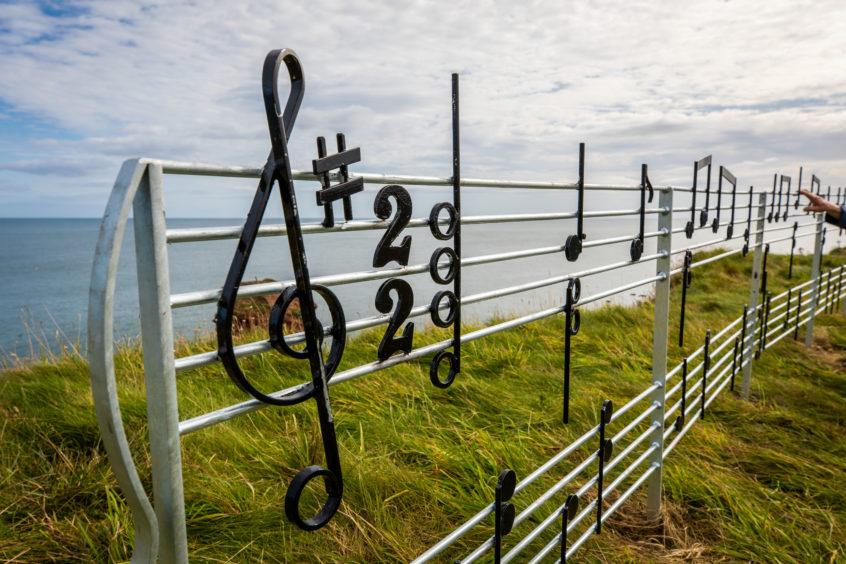 In the West End of Dundee last year, a series of mosaic panels appeared cemented to walls.
One, near Tonic on Nethergate, reads: "Be kind".
Meanwhile, the Freiends group will be at the Law on March 1 to plant trees on the hillside.
The event will mark the culmination of forestry work happening on the Law in recent months, supported by Scottish Forestry Woodland.
Ms Rendall, who is also Dundee City Council's neighbourhood services convener, said: "This is a great chance to help out the environment in the city and enhance one of Dundee's most iconic landmarks for the future."