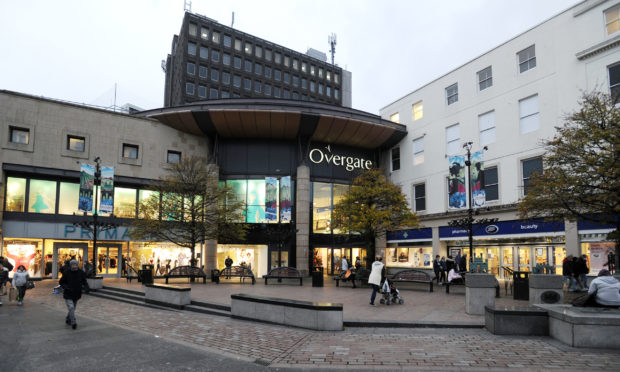 A chemist in Dundee has sold out of hand sanitiser following Tayside's first outbreak of coronavirus.
Staff at Boots in the Overgate Shopping Centre said they had been unprepared for the soaring demand for the sanitising product.
The city centre store had placed a ration of two bottles per customer but sold out completely by Monday afternoon.
Customers had been buying in bulk after it was announced Scotland's first case of the COVID-19 virus was in the Tayside area.
Tayside patient is first confirmed case of coronavirus in Scotland
It is understood Boots stores across the UK have limited purchases of hand sanitisers in line with soaring demand.
The Scottish Government announced it was preparing for a "significant outbreak" of the deadly virus and urged the public to take basic hygienic precautions, such as washing hands thoroughly.
One Dundee shopper said she feared for vulnerable relatives.
"I knew we would get it at some point so I'm not really surprised that coronavirus has come here.
"It is worrying because it does seem quite serious but all we can do is follow the guidelines and hope we don't catch it.
"I worry for my elderly mother because she is already vulnerable and catching something like that could be very harmful."
However another Dundonian said there must be clarity over which area is affected.
"It's a bit frightening given that there are already a lot of colds and flus going around anyway and it doesn't help that all the symptoms are very similar.
"I wish we knew more about what area the person is from so we can know for sure.
"Tayside is quite a big area so it really could be anywhere and people are worrying because they don't know anything."
A staff member at Boots said: "We have completely sold out of hand sanitiser now. People are keen to take extra precautions especially since the coronavirus is in the area.
"We weren't expecting to sell out so quickly and ended up having to limit customers to only buying two each at one time as we just didn't have enough for everyone."