'We must remain calm': Patient's illness fears as coronavirus hits Dundee health centre
By
Nadia Vidinova
March 14 2020, 8.11am
Updated: March 15 2020, 6.01pm
A patient at a Dundee GP practice that closed due to a string of coronavirus cases has voiced fears that he and his elderly parents may have contracted the illness after being examined there.
NHS Tayside confirmed that  Broughty Ferry Health Centre will be shut until Thursday, March 19 following "a number of positive cases" linked to it.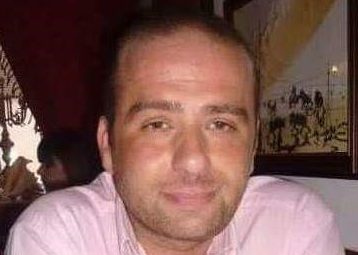 It is understood the cases include at least one member of staff, who is now said to be in self-isolation.
Patient Mark Lori said his 75-year-old father Ernesto has developed a cough after attending an appointment at the medical centre.
Mark, 45, added: "Both of my parents, and myself, are patients at Broughty Ferry Health Centre.
"My dad is diabetic and my mum is an an ex cancer patient, so they're both vulnerable.
"My dad has been unwell with a cough since going to an appointment at the centre earlier this week. I've advised him to self-isolate."
BBC Radio 1's Big Weekend in Dundee scrapped over coronavirus fears
Mark said he was made aware that a staff member at the practice was ill after being shown a group chat on social media, where the staff member appears to confirm their diagnosis.
The closure of the centre was announced on Friday – earlier that day the Scottish Government said there were only three confirmed cases of covid-19 in the whole of Tayside.
Coronavirus cases linked to Broughty Ferry practice force closure of local health centre
A statement from Broughty Ferry Health Centre said: "Due to a number of positive cases of coronavirus linked to the practice, Broughty Ferry Health Centre has taken the decision to close to all patients from 5pm on Friday, 13 March.
"This temporary measure is expected to last until Thursday, March 19.
"The practice has asked NHS Tayside to step in to support them to continue to deliver primary care services during this time and we will work together to manage the situation and limit inconvenience to patients.
"The risk to patients and healthcare workers is low.
"Patients should be reassured that they will still be able to see a GP, however this will be at a different GP practice. Telephone appointments with a GP will also still be available.
"Staff at the practice will continue to take calls between 8am and 6pm Monday to Friday on the usual practice number, 01382 731331."
Meanwhile Princes Street Surgery has suspended its morning drop-in service.
North East Scottish Labour MSP Jenny Marra said: "My thoughts are with those who have been infected with Coronavirus in our city and wish them a speedy recovery.
"People will be worried about the risk on our doorstep, but we must remain calm and take our own sensible precautions like hand washing but also minimising contact that could spread the virus, both for the protection of our families, but also to ease pressure on our health services.
"NHS Tayside and both UK and Scottish Governments must maintain an informative stream of facts and advice to reassure citizens that everything is being done to contain this situation."
Conservative North-East MSP Bill Bowman added: "We have gone from a few Tayside cases to 'a number' in Dundee alone, very quickly.
"It is good to know that staff at the practice will still be on hand to help with primary care queries."