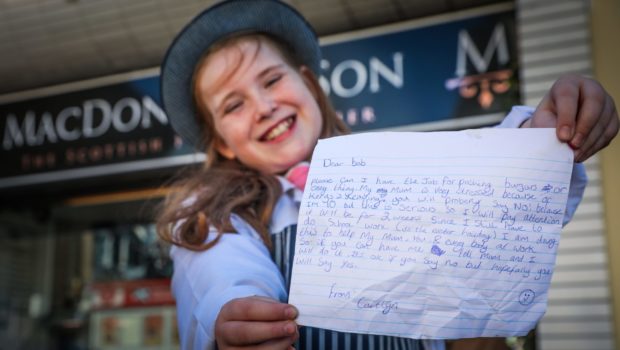 Lochee butcher Bobby Schofield does not get many job applications from local primary school pupils.
So the businessman was astounded to receive a hand-written note from 10-year-old Caitlyn Yule asking for a position "pushing burgers" in his shop.
Caitlyn had penned the letter after overhearing her Mum Sammy Drummond, who has worked in the shop for five years, talking about her stressful day at work.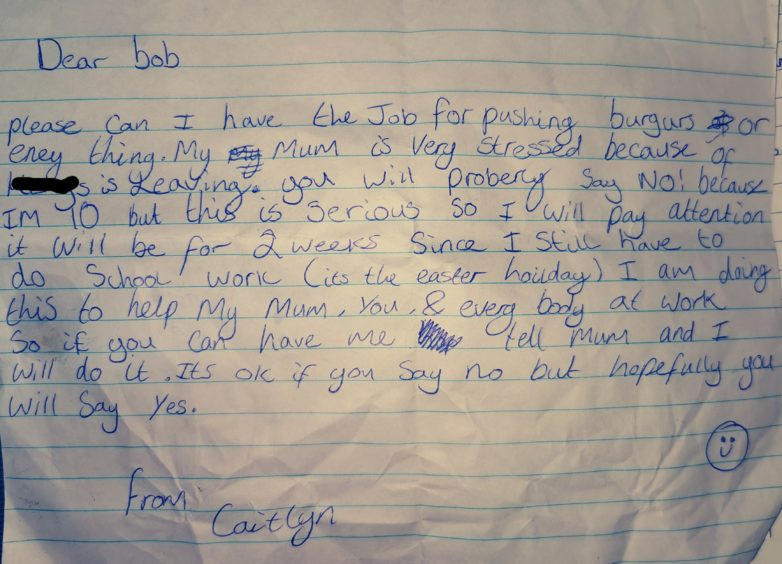 Sammy said: "We have a girl who is off just now and my niece had been lending a hand but she was unable to come in any more.
"I had a meltdown after work once day and she just went away in her room and came out with the letter and said could you give this to Bob."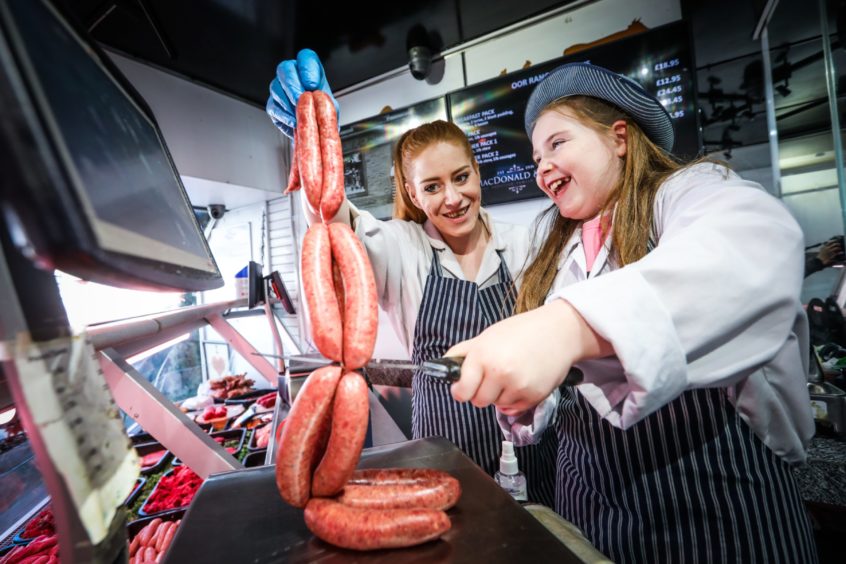 Butcher Macdonald & Son has been a fixture on the High Street in Lochee for more than 80 years.
Caitlyn wrote: "Dear Bob, Please can I have the job pushing burgers or anything.
"My mum is very stressed because X is leaving. You will probably say no, because I'm ten, but this is so serious, so I will pay attention.
"It will be for two weeks since I still have to do school work (it's the Easter holidays).
" I am doing this to help my mum, you and everybody at work so if you can have me tell mum and I will do it."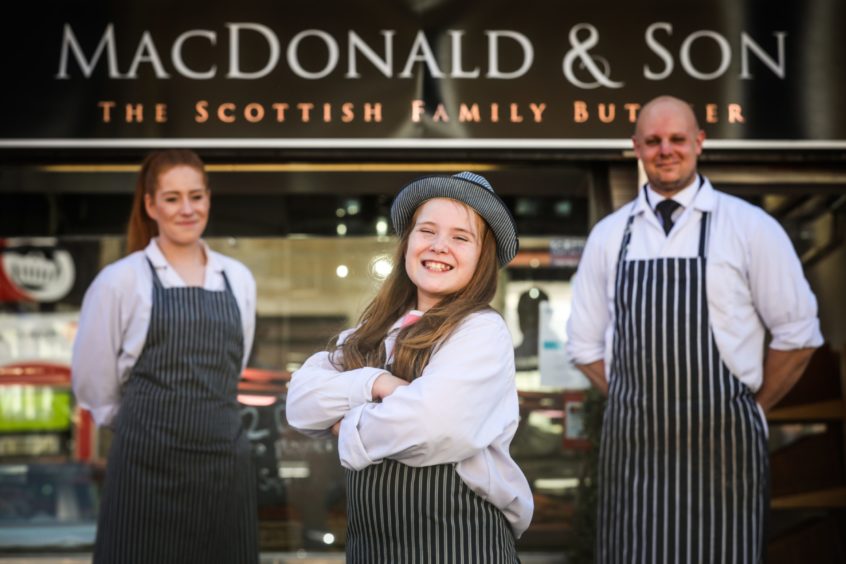 Sammy said she spends a large part of working day making burgers, prompting her daughter's big-hearted offer.
"When I handed over the letter Bobby actually smiled. He thought it was cute and asked if he could put it on the shop's Facebook page," she said.
"Customers have been coming in and asking about it. Caitlyn is popular with people because she has a good nature.
"She's gutted she hasn't got the job," she added.
Bobby said he had turned the offer down with a heavy heart.
"A butcher shop is not ideal for a 10-year-old girl," he said.
"The sentiment was greatly appreciated. She is such a nice girl and is in the shop on a daily basis. She hands out sweeties and puts a smile on everyone's face.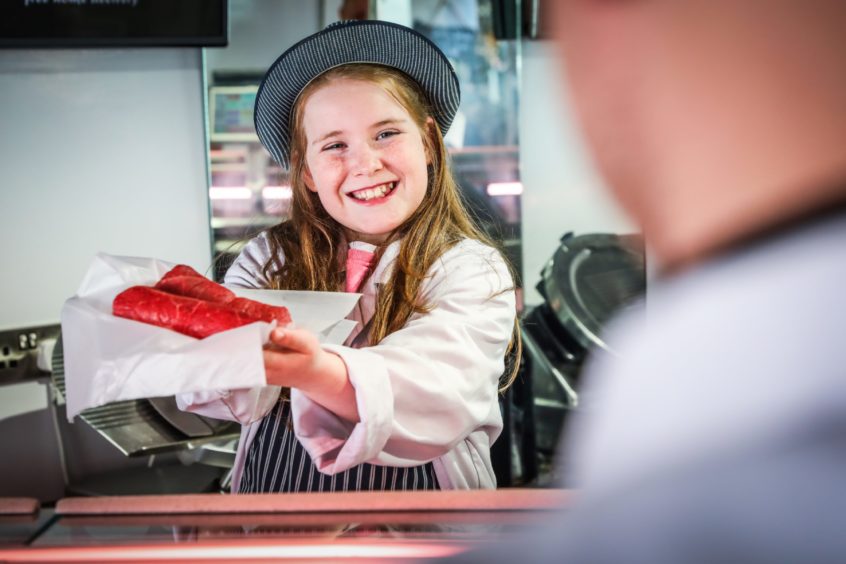 "I was quite touched when her mum brought it in.
"We'd had a couple of staff who had decided they couldn't work any more and it had been a stressful day.
"It's nice to see that it's brought a smile to a few people's faces. Especially with everything we have all been going through," he added.