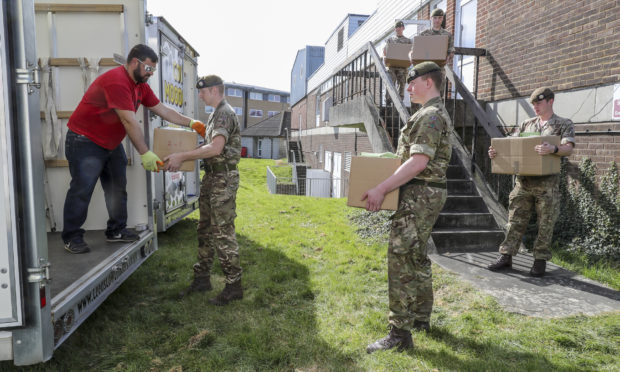 A Dundee soldier is amongst a platoon from the Scots Guards deployed on MACA (Military Aid to the Civil Community) duty to fight Covid-19 on the Isle of Wight.
Lance Sergeant Cameron Glancy, 26, who has been in the battalion for 10 years, is amongst 30 soldiers from the 1st Battalion Scots Guards who have been mobilised to support the only NHS Hospital on the Isle of Wight, St Mary's as part of the national effort.
The platoon, which although based in Aldershot, Hampshire recruit across the whole of Scotland, have worked alongside their Army Reservist counterparts, the Isle of Wight Rifles transforming the Laidlaw Day Hospital, the Education Centre and the Outpatients Appointments and Records Unit into in-patient accommodation, increasing bed capacity from 200 to 400 and the number of intensive care beds from six to 18, with additional space for more if required.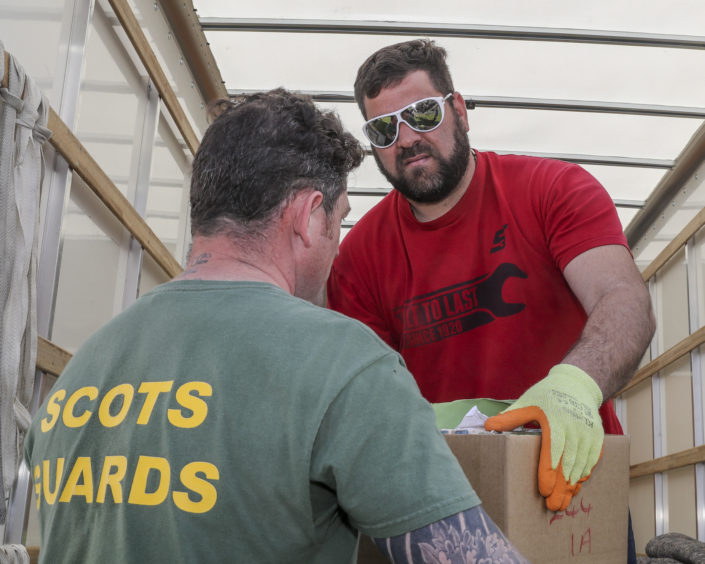 Despite being on leave when the initial call for help came in, the soldiers were on 12 hours standby to move and with military precision completed their task in just eight days.
This involved the removal of a large amount of documentation and the conversion and transportation of beds from other areas on the island.
Lance Sergeant Glancy said: "The spike in patient numbers can come at any time so it's good to have things in place as fast as we can. My fiancé works at St Thomas's Hospital in London as a radiographer and she's doing a far more important job than me. The NHS have been amazing and we are just very proud to be supporting them."
Guardsman Joe Macleod, 20, from the Isle of Lewis is also helping. He said: "We needed no encouragement, it's great that we're here and making such a difference. Coming from a smaller community, it's important to me that I can do my part to help people have a speedy recovery and get back on their feet."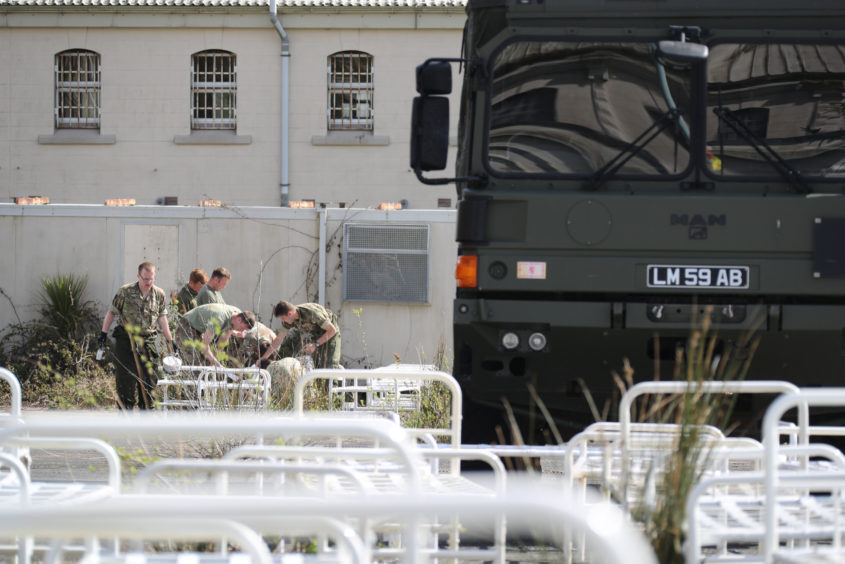 To date, the Isle of Wight has had 53 confirmed cases of COVID-19 but with a population that is generally older than the national average, there is concern that many of its residents are at risk of the virus.
The Scots Guards are one of the oldest regiments in the British Army and have seen conflict in Afghanistan, Iraq and fought at the Battle of Waterloo.
Whilst the enemy may be invisible this time, the soldiers' commitment to support the UK in its hour of need is as strong as ever.