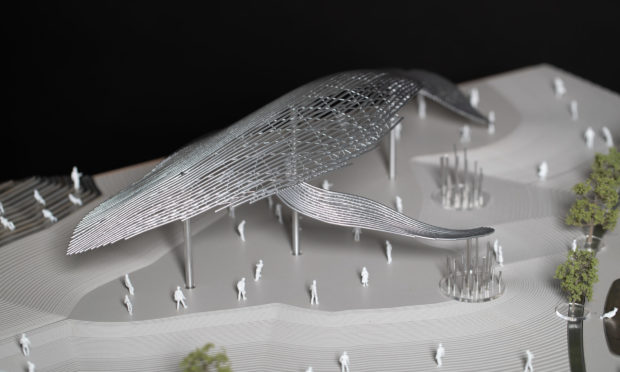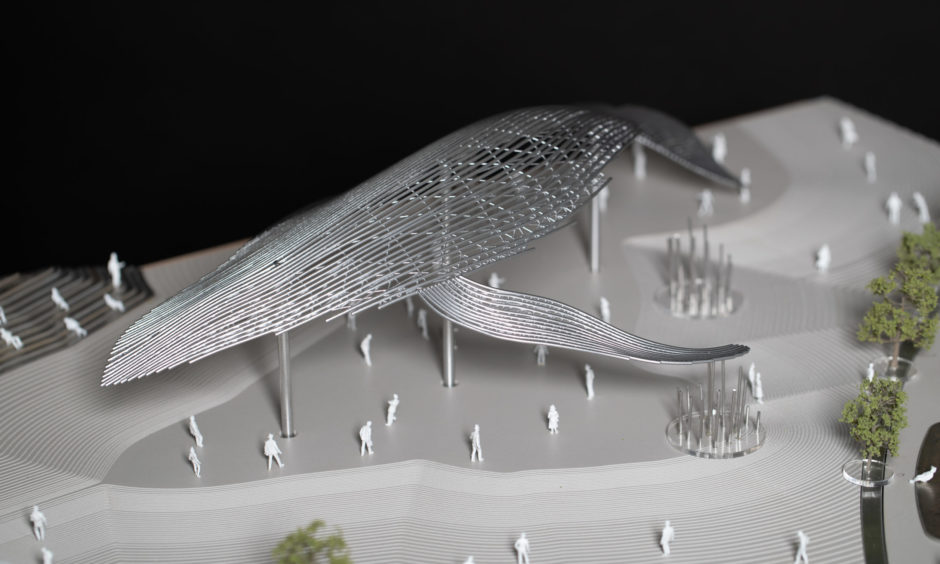 A spectacular six-figure sculpture of a humpback whale has been selected as the centrepiece for a prime position on Dundee's waterfront.
Award-winning artist Lee Simmons' stunning design has been unveiled as the choice for the beacon spot in an interactive playpark at Waterfront Place.
It represents the next phase of a project which city chiefs say will be a fundamental part of Dundee's economic recovery plan.
It is the artist's first Scottish commission after his £134,750 design was selected from a shortlist of four by a panel of experts led by Dundee City Council.
Council development committee convener Alan Ross said: "Looking at Lee's proposal, and some of his previous work in London, shows not only what a talented and creative individual he is but also that someone with his track record wanted to be a part of the waterfront redevelopment, demonstrates the massive buzz that it is creating across the country and beyond.
"This decision allows the more detailed design work to be undertaken so we are ready to get underway without delay, subject of course to the government advising that construction activity is safe."
Lee added: "I am delighted to have been offered my first commission in Scotland and excited by the idea of getting started when it's possible.
"The natural form of a huge mammal created with modern materials in such an amazing setting is perfect for me because I love to bring together architecture, art and design and explore what blurring their boundaries looks and feels like."
Judges, including figures from V&A Dundee, Abertay University, St Andrews University, and Duncan of Jordanstone College of Art and Design said the design was chosen for the city's historical connections to whaling.
Lee's large-scale sculpture will be formed in tubular sections following the creature's contours, with its tail arching towards the River Tay to capture a sense of movement.
The contract was approved under delegated powers in line with the council's pandemic procedures.
Dundee's 'original' Tay whale is the latest exhibit in the city's McManus – the skeleton of a 40-foot long specimen harpooned off the Mearns coast in 1883 by city sailors who pursued the 18 ton animal from the Tay.