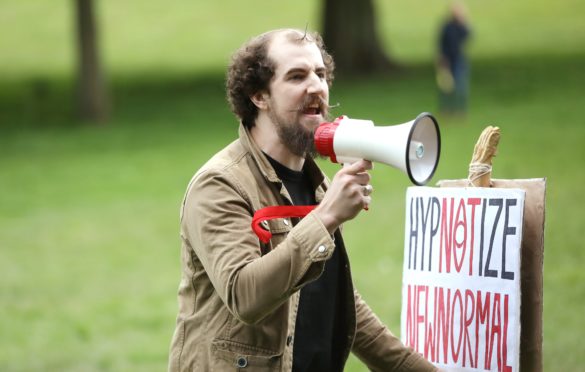 An anti-lockdown protest has been labelled an "ill-judged joke" from a Dundee councillor after it failed to attract mass crowds.
Police patrol local parks as anti-lockdown protests snubbed by public in Dundee and Fife
Saturday's gathering at Balgay Park attracted a few dozen people as protester Daniel Clark took centre stage to condemn mandatory vaccinations and social distancing measures put in place to control the coronavirus.
Police patrolled the city park as hecklers and supporters stopped to watch the protest organised by the UK Freedom Movement.
Video shared on Facebook shows Mr Clark shouting on his own, with a member of public yelling back at him.
West End Councillor Fraser Macpherson said the turnout was "pathetic" and praised locals for obeying guidelines.
He said: "What is reassuring and unsurprising about this so-called 'mass demonstration' in Balgay Park is that the turnout was pathetic and the people in Dundee rightly ignored it.
"I never doubt the good sense of the local community so the near-zero turnout shows how this 'protest' had no public support whatsoever.
"In fact there were more members of the media there and local people passing simply doing their daily walk or walking their dog than there were protesters. More of an ill-judged joke than a protest."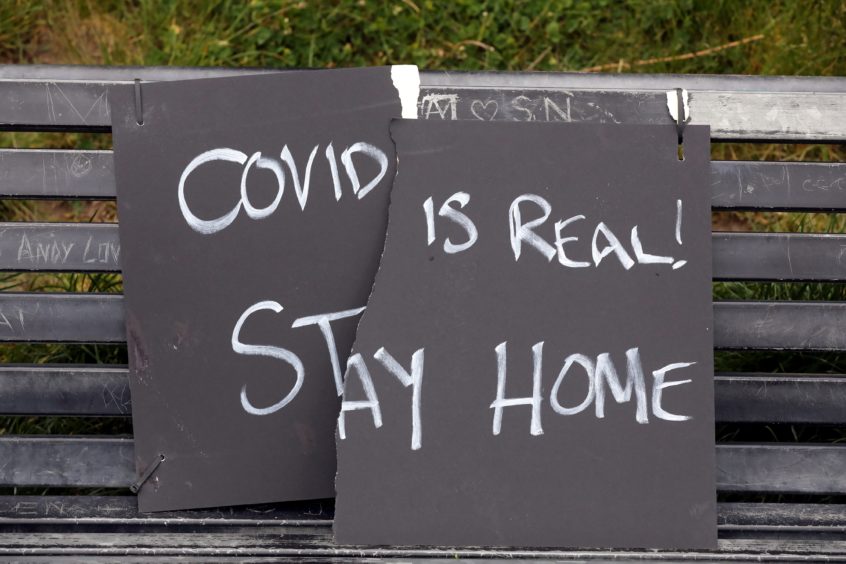 However one protester condemned lockdown and warned it would lead to mental health issues.
She said: "I think this lockdown is completely unnecessary. Forcing us to stay indoors and isolated away from our friends and families is having a horrible impact on mental health.
"I haven't seen my family in months and it's very hard. If we are taking precautions and keeping safe, the same as we do with other illnesses, then I don't see why we can't (see our family)."
But protesters were met with backlash from bystanders who stopped to criticise protesters.
Colin Chappell said: "We have got a sensible response from the Scottish Government and these idiots are undermining it and it's very foolish."
One bystander, who had recovered from coronavirus earlier in the year, branded the event "damaging".
She said: "There have been so many deaths in the world already from the virus and I think it's damaging that they are here to will the death of more people.
"I have got two children with special needs at home it could be dangerous for them to get the virus. I was horribly ill for 20 days with Covid.
"If lockdown has to continue to stop this virus spreading then so be it – it's absolutely pathetic for these people to suggest otherwise."