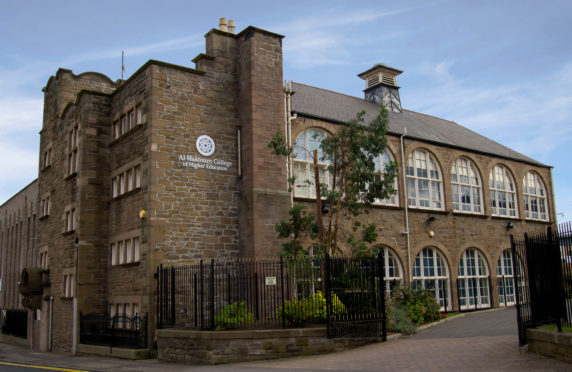 Specially prepared packs will be sent to disadvantaged families in Dundee's Fintry area to help childrens' learning during lockdown.
Flexible Childcare Services Scotland (FCSS) has created the Family Time Packs thanks to funding from Al-Maktoum College's Coronavirus Rapid Response Fund.
The deliveries will include books, games, activity cards and more that can be used at home in the absence of more traditional teaching methods.
The packs have been designed by early years practitioners to support learning and development for families stuck at home who have reduced expendable income to spend on education.
The charity hopes the benefits will include improved confidence and mental health for the youngsters.
Dr Abi Abubaker, head of Al-Maktoum College, said: "Supporting our local community is one of the central values of our college and we want to provide as much help as we can during this very difficult time.
"To do that, we decided to create a rapid award process to get funds to where they are needed as quickly as possible.
"I hope that our fund will really help our communities at this most difficult of times."
FCSS has also been  providing childcare for keyworker parents during the coronavirus pandemic.
Lesley Tait, FCSS manager in Dundee, said: "Many of the families that are using the service are keyworkers. They are working flat out to keep many of the other vital services running.
"We want to support them when they are not within the service and to celebrate how well their children have adapted to this challenging situation. We want to continue to bring the families together, spending quality time with each other, when they have been spending long periods apart due to keyworker commitments.
"The Family Time Pack will promote good mental health for families, bringing them together and providing stimulating activities to keep their minds focused during these challenging times."
The packs will be delivered to families from the end of the month.