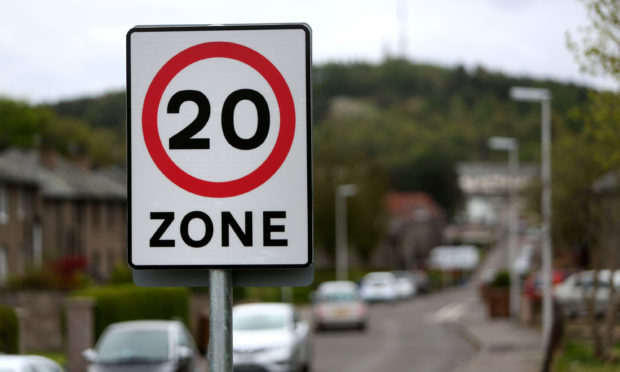 Three projects aimed at encouraging more walking and cycling in Dundee as lockdown is eased have been given the go ahead.
A series of 20mph zones will be introduced in central Broughty Ferry, West End, Douglas and Fintry.
Union Street in the city centre, will be closed to vehicles.
A number of temporary measures to reduce through traffic in parts of the city with high levels of pedestrian and cycle use will also be implemented.
Temporary barriers, signs and filters are planned for areas including Douglas Terrace, Broughty Ferry Esplanade and Magdalen Green.
The works have been approved by Sustrans Scotland after more than £450,000 was made available to Dundee City Council through the Scottish Government's Spaces for People Fund.
The projects have been welcomed by council officials, but some said they did not go far enough when they were proposed last week.
IN FULL: Dundee road closures and low speed zones to encourage 'active' commuters after lockdown
Alan Ross, city development convener, said: "I am delighted at the speed of Sustran's approval for what I think are good initiatives to create a safer street environment in the months ahead of us.
"Covid-19 has presented us all with a public health emergency and these measures are a further step by the council to help protect the people of Dundee as we move into the next stage of the pandemic.
"It doesn't take long for good habits to form and when these measures are in place people will quickly get used to being able to use walking and cycling as safe and enjoyable ways of protecting public health, supporting physical distancing and preventing a second wave of the coronavirus outbreak in the period after we have come out of the current lockdown."
The bulk of the £460,000 grant will go towards installing the 20mph zones, while £40,000 will go towards traffic reduction measures.
Kevin Cordell, the council's cycling spokesman, said: "Cycling has never been so popular if bike sales and the number of people I see taking their daily exercise and commuting on two wheels is anything to go by.
"These measures can only boost those measures and open up more ways of travelling to more people."
Karen McGregor, Sustrans Scotland director, said: "It's clear that people across Scotland want to do the right thing during coronavirus. They want to look after their physical and mental health.
"They also want to make sure they are keeping to physical distancing guidelines while still being safe on our streets."
West End Labour councillor Richard McCready last week welcomed the measures but said they should become permanent.