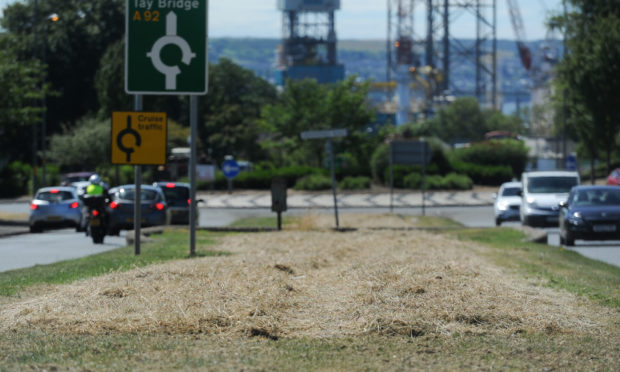 Dundee grass cutting is to resume in a phased return of council ground maintenance operations.
The authority has said it is ready to return to every ward in a priority programme but has stressed it will not be the resumption of normal operations.
The initial phase will include garden maintenance, grass cutting at sheltered housing and cemeteries and around roads and junctions to maintain safe sight lines.
Street weedkilling, litter picking and bin maintenance will also be part of the initial phase.
The second stage will include housing grass areas and parks.
The council said it has drawn up revised maintenance schedules and new ways of working, including physical distancing.
Neighbourhood services convener, Councillor Anne Rendall, said: "There has been a lot of work been carried out behind the scenes on when and how to return these services in the safest way possible.
"I know that residents have been very patient throughout this pandemic and will understand that it is a gradual process to return services. Thank you for your ongoing support."
News of the move follows complaints from the public about the state of some areas of open space in the city.
Comparisons have also been made with neighbouring Angus Council, which resumed grass-cutting more than a month ago, using single-operator tractor and ride-on mower machinery to comply with lockdown regulations.
The rural authority said it had been keen to keep green areas tidy and accessible to local people to enjoy their daily exercise on.