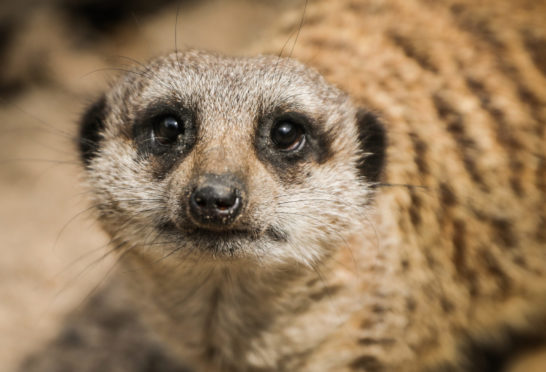 Coronavirus lockdown restrictions and the absence of visitors have impacted on the income stream for Camperdown Wildlife Centre in Dundee.
However, management are confident that they can mitigate against the financial pressures being faced with the centre in the "fortunate position" that it is part of the wider Leisure & Culture Dundee facilities group.
The popular wildlife centre, which is home to hundreds of animals, has been closed to the public since the start of lockdown in March, raising concerns that its future viability might be under threat if the lockdown goes on for an extended period.
However, a Leisure & Culture Dundee spokesperson said in a statement: "We have no plans to close the centre for any longer than is necessary.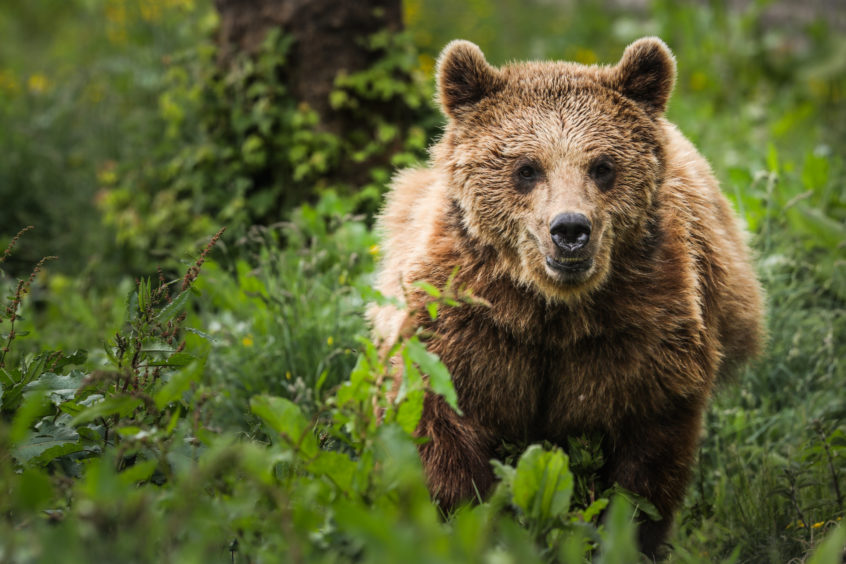 "Lockdown restrictions have had an effect on all leisure providers and everyone is feeling the effects of lost income.
"Camperdown Wildlife Centre is in a fortunate position where it's part of the group of Leisure & Culture Dundee facilities, and not a stand alone venue.
"We are currently planning and putting adjustments in place at the centre to welcome back visitors safely when restrictions lift."
The position at Camperdown was spelled out following the announcement by Edinburgh Zoo on Friday that it is preparing to open at the end of June after owners warned being closed over the summer would be "financially disastrous".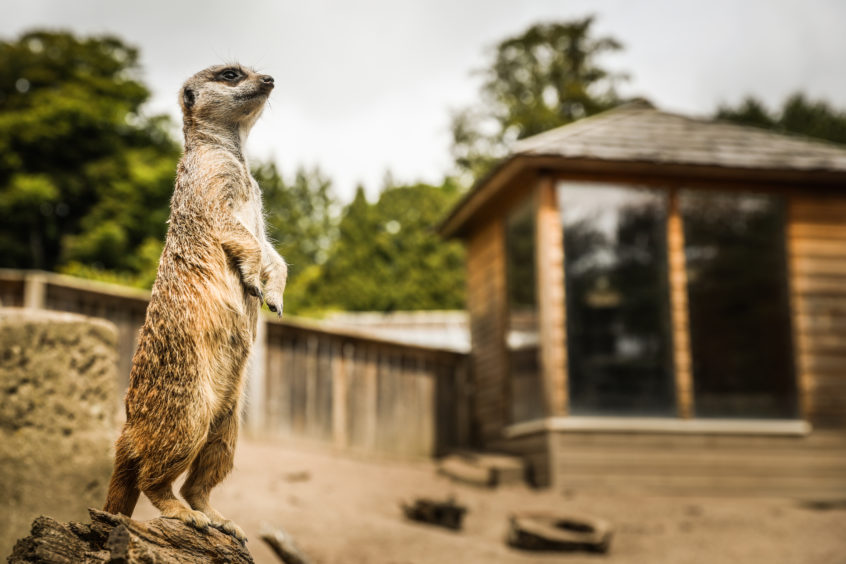 The Royal Zoological Society of Scotland (RZSS) said the same applied to Highland Wildlife Park in Kingussie.
At Camperdown Wildlife Centre, which attracts around 90,000 paying visitors per year, it's been around 12 weeks since visitors last saw the animals for themselves. Ordinarily at this time of year, staff would be gearing up for a busy summer season ahead.
However, the hundreds of animals still need to be fed, cleaned and cared for – including five-year-old male bear Brum and his sisters Brumma and Maja who are always a big attraction.
Phil McCarlie-Davis, 45, a keeper at Camperdown for seven years, works on the bear section which includes bears, wolves, lynx, most of the carnivores and also ponies and donkeys.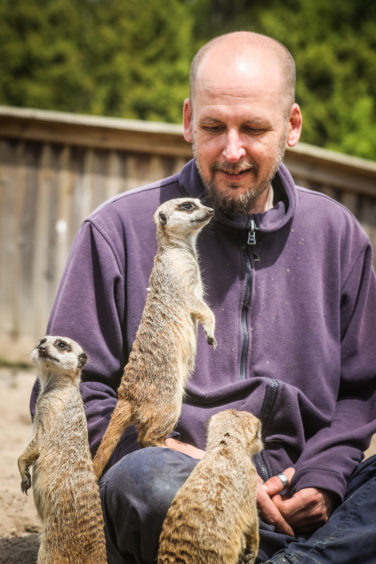 "It does make a difference not having people around," he told The Courier.
"We've seen a difference in the bears. They've always liked having members of the public there.
"They like watching members of the public. You can see the bears are aware there's not so many people around.
"But what we have noticed is a lot of the animals which are maybe a little bit shier. They are coming forward a little bit more and are a little bit more comfortable.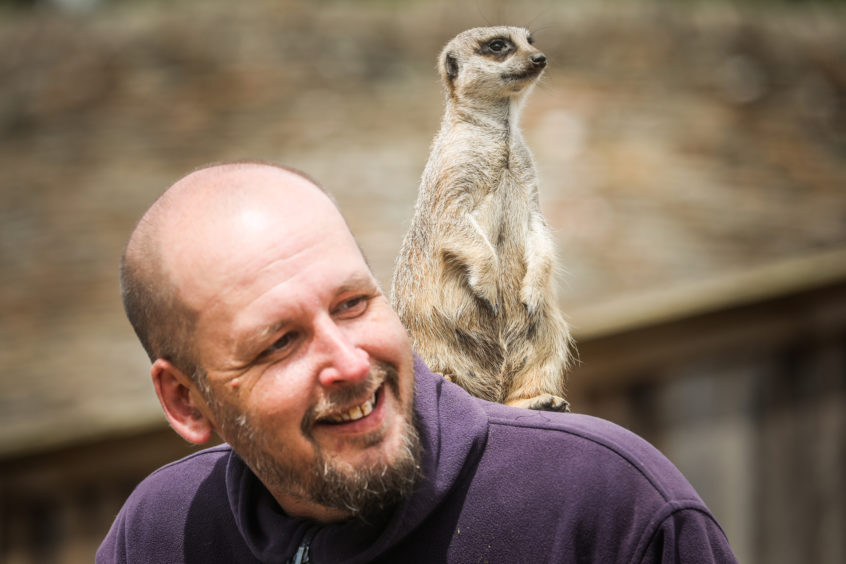 "When people start coming back, we can maybe keep that in mind and move people around in a different way so they can still feel comfortable and come out."
Phil said the coronavirus lockdown has not impacted on how staff interact with the animals. Normal working practices guard against transmission of diseases between people and animals anyway.
However, in terms keepers working as a team, they were keeping further apart.
"We are still able to look after the animals at the level we were before and care for them in the way that we need to," he said.
"It's not been too restrictive in that way. The keepers are still working at full complement.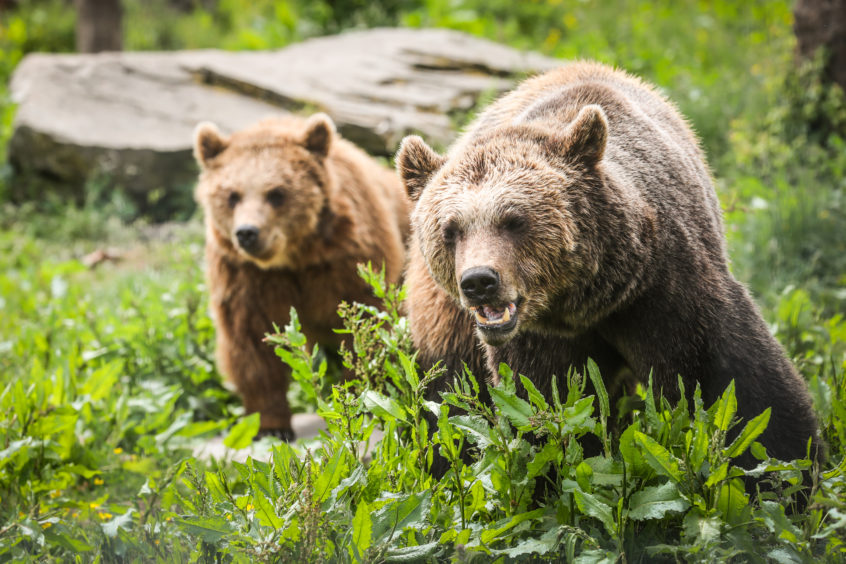 "But obviously we've not got people working in the shop and the café. There's nobody there.
"It is a very weird experience not being asked questions by the public or giving talks. But on the other hand it does give us a little bit more time to do a bit more with the animals. We've not had to compromise in any way."
Meanwhile, Edinburgh Zoo is preparing to open at the end of June after owners warned being closed over the summer would be "financially disastrous".
The Royal Zoological Society of Scotland (RZSS) said the same applied to Highland Wildlife Park in Kingussie.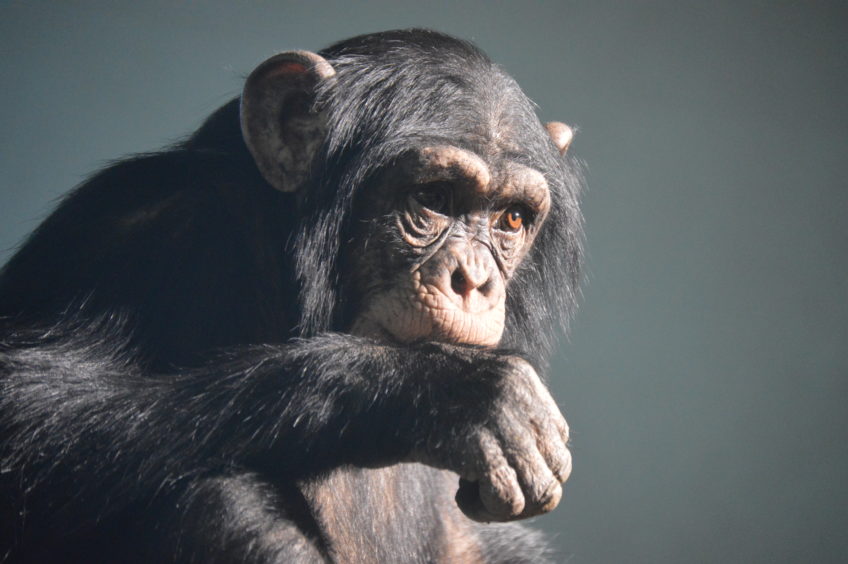 The wildlife conservation charity confirmed it has had to borrow £5m in the wake of the Covid-19 pandemic.
It said basic monthly running costs ran into almost £700,000 per month to keep the facilities going.
Both are currently in the process of putting in place safety measures to protect visitors and staff.
These include closing indoor areas, limiting numbers and selling tickets online with time slots.
RZSS chief executive David Field, who started in post this week having moved to Edinburgh from East Anglia, revealed the pandemic had already caused heavy financial losses.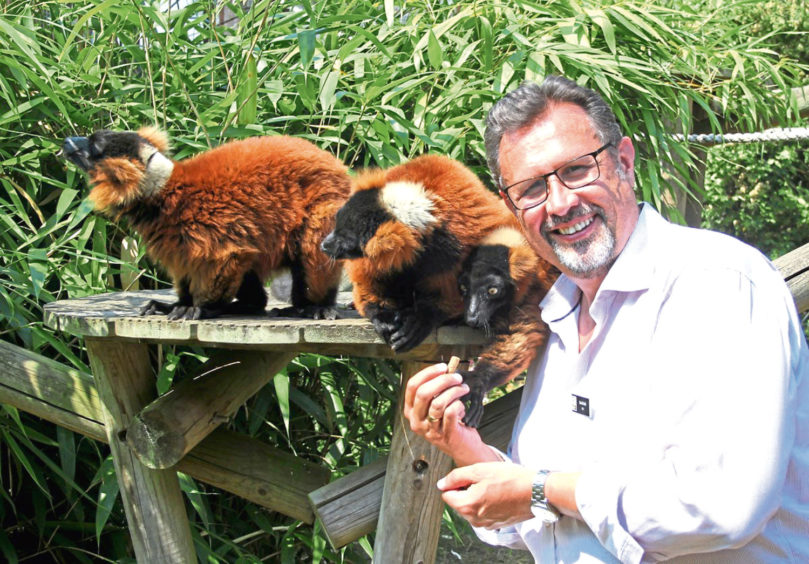 "Almost all our income comes from our visitors and around 65% from April to August," he said.
"We have furloughed staff and our generous supporters have raised funds to help feed our animals but we have still had to borrow £5 million."
Mr Field said the UK government has stepped in to help smaller zoos protect animal welfare through the zoo emergency fund but unfortunately RZSS and other large, charitable zoos are not eligible to apply for this support.
He said repaying their multi-million pound loans will have a significant impact on their parks and their globally important conservation activities.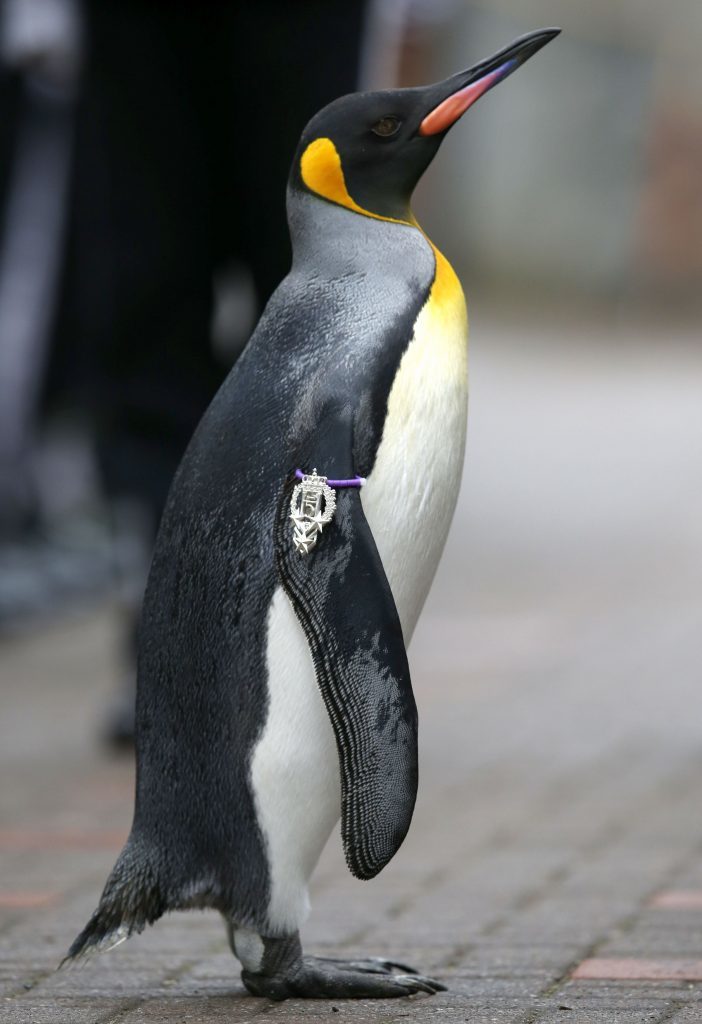 "If we cannot reopen soon then we will need to borrow even more, which could be financially disastrous," he added.
"When this crisis is over, connecting with nature and being close to animals is going to be more important than ever, which is why it is vital that our parks open again and we can recover to continue our science, education and conservation work."
Mr Field said discussions with the Scottish government about potential timetable for reopening were continuing.