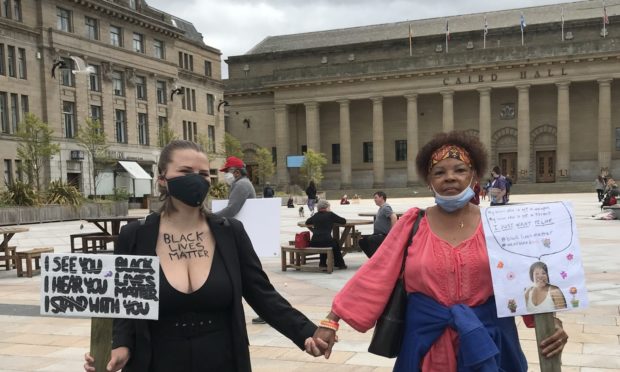 "I am angry. I am nearly 62 and I should not have to stand here to say that."
That was the message of US-born Kathy McLemore to a Black Lives Matter rally in Dundee City Square.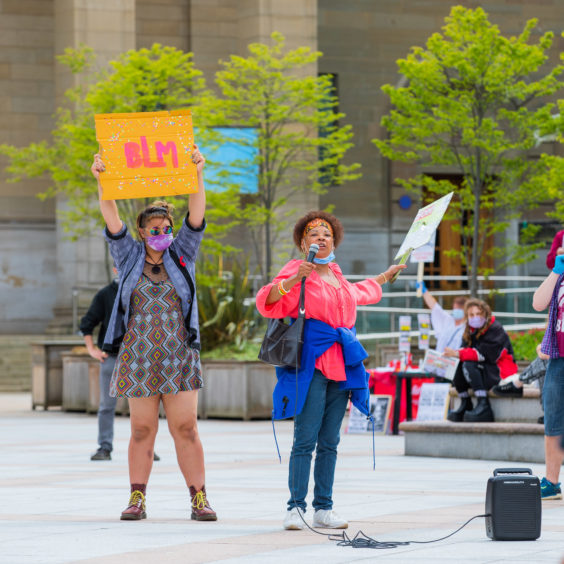 Despite a previously organised event being postponed until the end of July due to coronavirus concerns, around 200 people gathered for the action spearheaded by the Young Socialists campaign group, in solidarity with protests around the globe following the death of George Floyd in Minneapolis.
Originally from Ohio, Kathy and friend Lucie Lange, a German who studied in Dundee and now works as a bar supervisor in the city, were among the first to join the protest before the crowd swelled.
"I have been here nearly 19 years but my family, the people I loved first are still in America and I need to be here today," she said.
"I shouldn't have to stand out here on a Sunday afternoon, and I wish I didn't have to – why do I still have to carry a sign protesting about this?" said the receptionist, currently furloughed from her job in Dundee.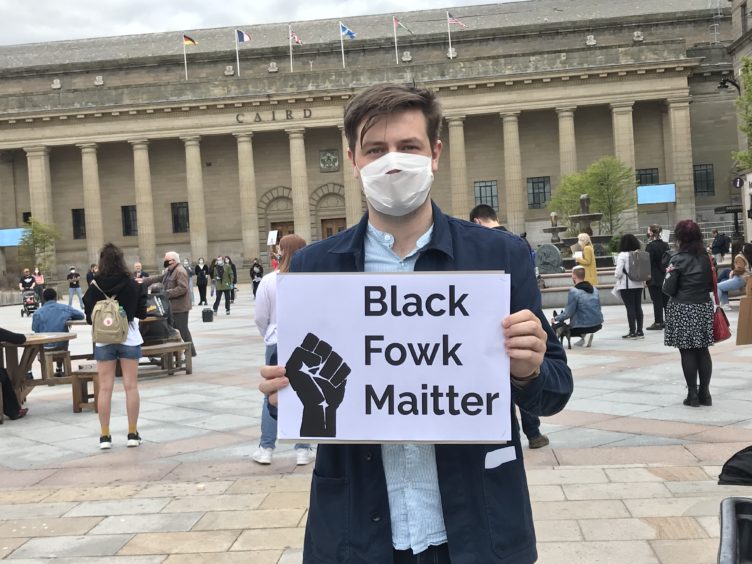 "My siblings are still in Cleveland and I have talked to them a lot since lockdown began.
"The things are going on in the cities there and it makes no sense to me because the world is not supposed to be like this," she said.
Lucie, 22, added: "We heard the protest had been postponed, but we felt it was important to come here today."
A number of people took to an open microphone at the Dundee protest, including those highlighting the case of Fife man Sheku Bayoh.
William Campbell of Carnoustie, a member of the Young Socialists, said: "The first protest was postponed because of the pressures of social distancing and so on, but there were people who said they were still going to come along to the City Square and we felt as an organisation we would go ahead and facilitate it."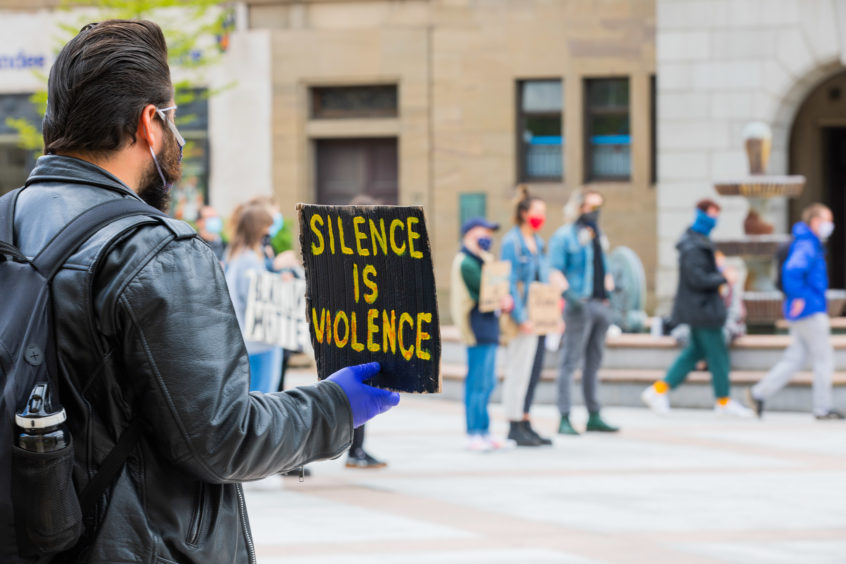 There was a small police presence at the event, but participants largely adhered to social distancing rules.
A Dundee graffiti artist has also created another striking lockdown work with a portrait of George Floyd.
Symon Mathieson, who tags his work under the name Syke, painted the memorial at the park legal graffiti spot on the city's Mains Road.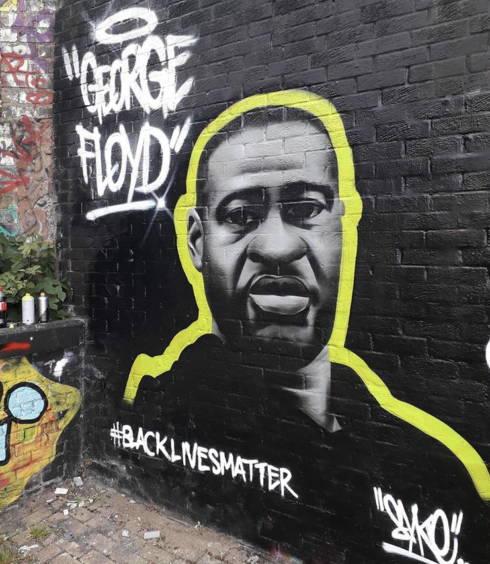 "There's a lot of ignorant people out there who seem to think that racism doesn't exist where they are, but it does. I think it all comes down to education," he said.
Already well-known for his work in the city and beyond, Symon grabbed the public's attention in April with a tribute to remarkable veteran fundraiser Captain Tom Moore.