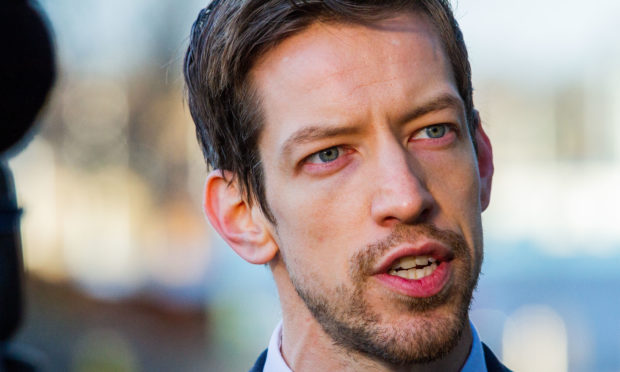 Dundee could be facing "harrowing" cuts to frontline services next year as council bosses count the cost of coronavirus.
Dundee City Council leader John Alexander has warned the local authority is facing an "serious and immediate financial crisis" as a result of the pandemic and called on the UK Government to provide financial support.
If this does not happen, he warned "heart wrenching" decisions will have to be made to balance the books when the already-tight budget budget is set in April.
It comes as an audit into council funds highlighted the precarious position.
Before coronavirus, savings of up to £17.3 million were expected for the next financial year, soaring to £78 million in the next decade.
The pandemic alone has already cost the council £18 million, expected to rise to £34 million after six months.
Mr Alexander, who leads the council's SNP administration, said: "Dundee City Council, like all councils, is facing a serious and immediate financial crisis as a result of covid-19.
"We've managed over a number of years, to reduce costs whilst maintaining a wide array of good quality services but that cannot continue unless the Treasury release significant funding to support councils the length and breadth of these islands.
"Increased costs and a large drop in income result in a budgetary position which is around £18 million worse and that is only in relation to a three month period.
"We have a duty to support our communities and businesses and our ability to do that will be curtailed if funding doesn't come forward.
"Should no funding be provided by the end of the financial year to support councils, this could result in some very harrowing and heart wrenching decisions having to be made to balance the books and keep services running."
The plan, prepared by Audit Scotland, also pointed out the council has a "relatively low level" of reserve cash to be used if necessary, compared to other authorities.
Earlier this year the council approved a £5 million package of savings and cuts, including a 4.8% council tax hike.
It added: "There is a risk that the council is unable to deliver the efficiencies required to balance its budget whilst meeting its strategic priorities."
A Scottish Government spokesperson said £330 million has been committed to supporting councils during the pandemic.
They added: "The payments of the local government consequentials, worth £155 million, the distribution of which was proposed and agreed by COSLA, are being made to councils in June alongside the weekly general revenue grant payments.
"The first three instalments have now been received.  In addition, following agreement with COSLA, we are also front loading the normal weekly grant payments by £300 million to ease local authorities cash flow problems."
"The pre covid-19 2020-21 settlement, provided an increase in local government day to day spending for local revenue services of £589.4 million."
A UK Government spokesman the Treasury would not "speculate on future budgets".