'We had no knowledge of it': Survey missed asbestos in fire-ravaged Dundee industrial unit
By
Jake Keith
June 19 2020, 8.42am
Updated: June 19 2020, 9.44am
A building survey failed to identify asbestos in a large Dundee industrial unit later destroyed in a major blaze.
The current owner of the Forties Road unit, Imram Amin, said he provided a single-page report to the police stating the potentially harmful material was not used in its construction.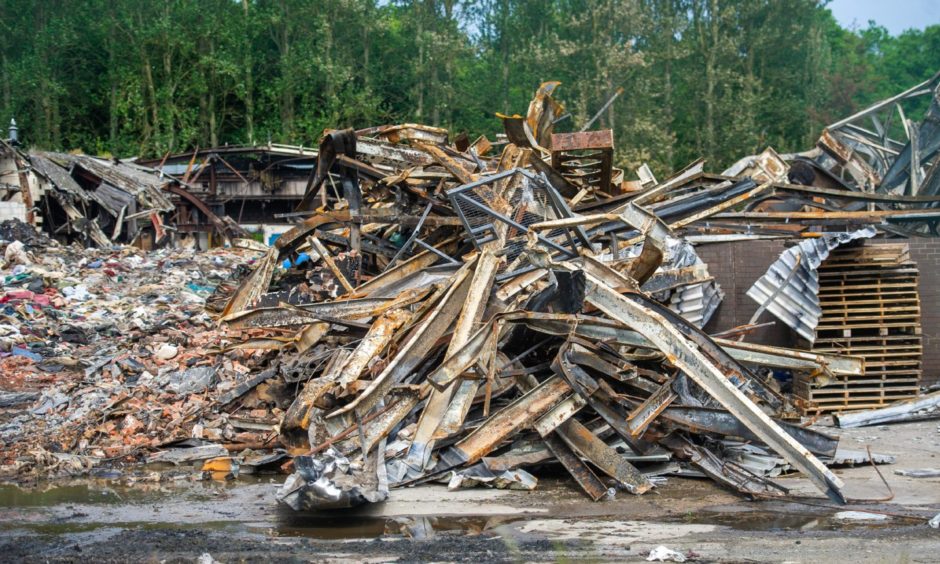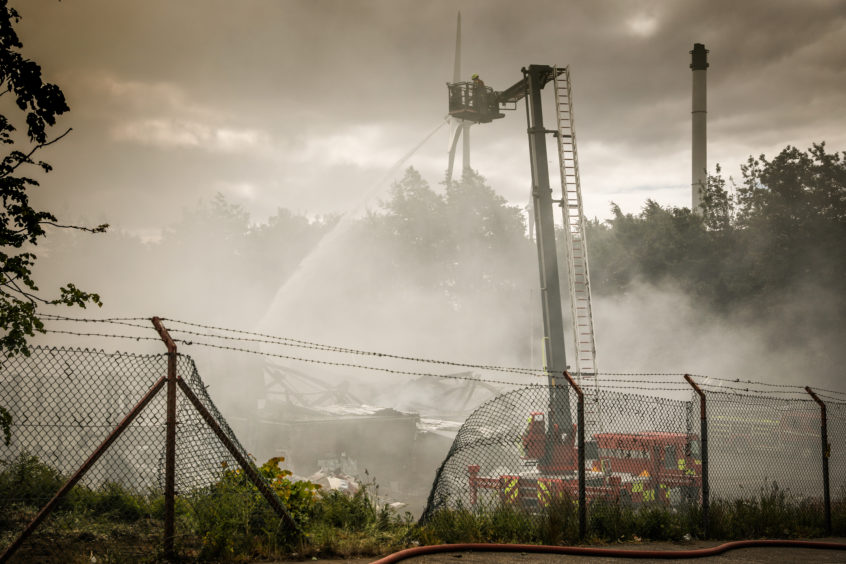 He had bought the building, which was completely destroyed in the blaze on June 7, from Wood Group in 2011.
Police and firefighters are currently investigating the cause and have not ruled out arson.
All commercial buildings in the UK should be assessed for asbestos and if found, its volume, where it is and what condition it is in should be noted and checked annually.
Asbestos expert says health risk from huge Dundee fire could be higher than first thought
It is not yet clear why asbestos in the warehouse's roof cement had not been identified prior to the fire, which continued to smoulder for days afterwards.
It raises the possibility the carcinogen may have been used elsewhere in the building, such as in asbestos pipe insulation, which experts say is of much higher risk to health.
The issue meant the first firefighters and police on the scene were not initially aware, however the Scottish Fire and Rescue Service say it did not impact its response "in any way".
Multi-agency meetings were held throughout the following day but the mineral's presence was not confirmed to the public until two days later.
Mr Amin, who owns A1 Car Wash and outdoor cleaning firm Dr Moss, said he could not have known about the problem and had always believed the building was asbestos-free.
He said: "We had no knowledge of it.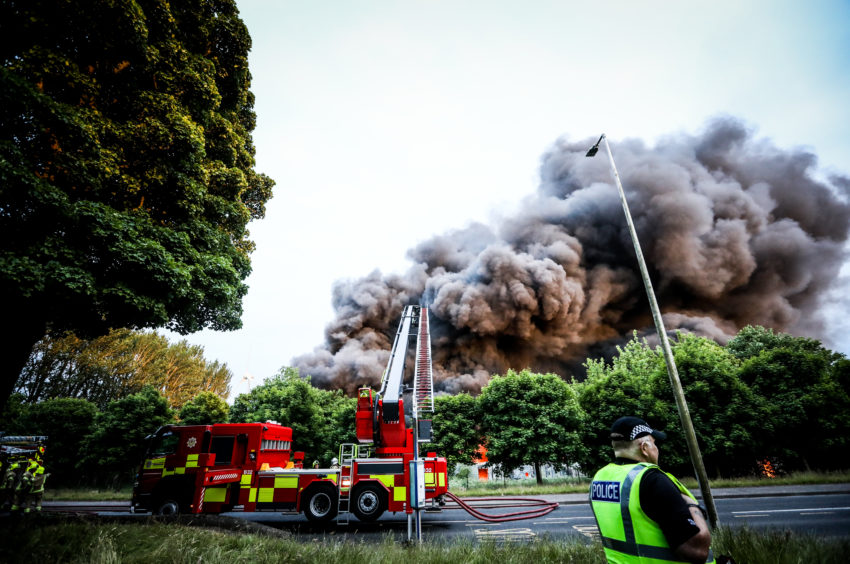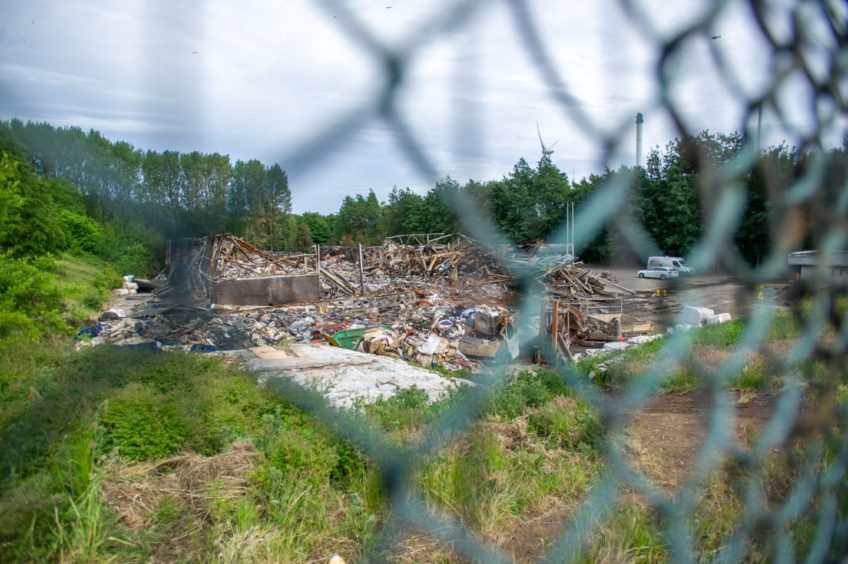 "I sent the report, which said there was no asbestos, to the police in the morning the day after the fire started.
"We are devastated by the fire. The price will be double to clean it up because of the asbestos.
"It's looking at about £300,000 to remove it all but our insurance should cover everything."
Regulation 4 of the Control of Asbestos Regulations 2012 states the dutyholder of a non-domestic premises should take reasonable steps to find out if asbestos containing material (ACM) has been used in a building.
If dutyholders don't have a plan to deal with asbestos and put it in action, they could face a fine of up to £20,000 and imprisonment for up to 12 months.
A serious breach could see those responsible given an unlimited fine and/or imprisonment of up to 2 years.
Police Scotland and the Health & Safety Executive (HES) say they are not investigating the issue.
SFRS Group Commander Graham Smart said: "We take every necessary precaution when we attend at the scene of any incident to identify hazards and risks.
"We ensure that adequate control measures are put in place before deploying personnel into the incident, and these are constantly reviewed in a coordinated, multi-agency approach with our partners.
"On this occasion, our fire and rescue response to this fire was not impacted in any way, and our firefighters worked swiftly and safely in fighting the fire."
Wood Group failed to respond when asked for comment.
The unit had been occupied by Carpet Reclaim Ltd, which recycles old carpets so the material can be used for equestrian riding surfaces.
The damage caused by the fire is estimated at more than £1 million.