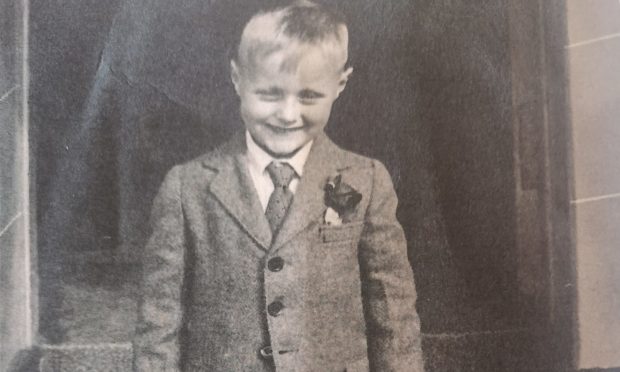 A man who appealed through The Courier to find details of his mother has spoken about his delight at finally seeing her picture.
Peter Charles Gordon was born Charles Tasker in Dundee in 1942 and was placed in foster care shortly after.
His family history has remained a mystery to the 77-year old ever since.
Admitting it was a "long shot", Mr Gordon reached out to The Courier to appeal for anyone who may be a living relative or know the story of his family.
He knew his mother was named Elizabeth Newton Tasker and lived at 190 Lochee Road, Dundee at the time of his birth.
But he knew little else and had never seen a photo of his parents.
After the appeal was shared on social media several people offered information, chief among them was his cousin Morna Bullions.
The Leven woman has since spoken briefly with Mr Gordon on the phone and the pair plan to meet when lockdown restrictions allow it.
And Innes Duffus, a distant relative, has supplied a photo of Mr Gordon's mother at a wedding.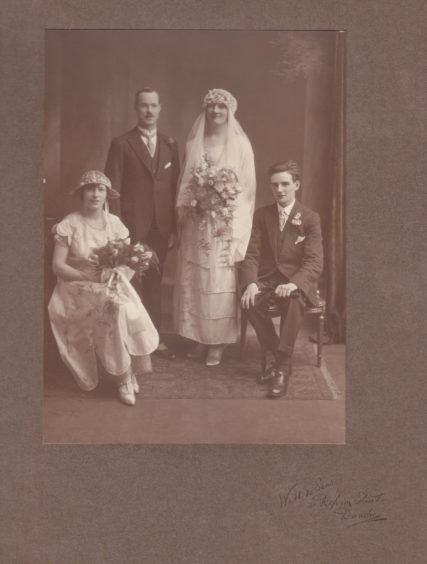 Mr Gordon said: "I am over the moon to have heard from someone.
"The appeal was a shot in the dark so when I heard from someone that was amazing."
When Mr Gordon was aged just four he was adopted by Isabella and William Gordon, who raised him in Newbigging, near Monikie. He left in 1960 to join the air force.
He moved to Brownhills, Walsall and married his wife Janet in 1964. In 2002, he travelled to Kirriemuir as he thought there were ties there, but to no avail.
He added: "I never really knew about my parents and I didn't find out much in 2002, so I thought it was now or never with the appeal.
"I don't really have any memories before I was four, so my life with my mother is a mystery. Hopefully Morna can shed some light on that.
"We have spoke on the phone but haven't gone into too much detail yet. It's hard over the phone, it's not the same as talking face to face.
"We will meet up once all this is over with lockdown. I'm really looking forward to it."
Elizabeth was born in Meigle, near Blairgowrie, in 1904 and had various jobs in Dundee, including working as a grocer's assistant and at a jute mill.
The only details Mr Gordon has so far of his father is that he may have been a married man who subsequently divorced. He is looking forward to finding out if his cousin has more detail.