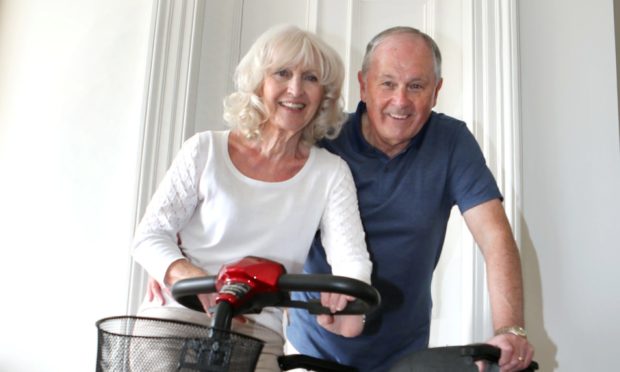 The family of a pensioner whose mobility scooter was stolen say their faith in humanity has been restored after a generous businessman replaced it for free.
ScootaMart owner Alex McGowan made the generous offer after 88-year-old Marion Davis' only viable form of transport was taken at the end of June.
Marion, who suffers from dementia, will now be able to visit shops and go on outings with daughter Tilda Bradley and Tilda's husband George.
Another business owner, Ross Macphail, who runs Dundee MOT Centre, also offered the family a free scooter.
George said the theft had left them saddened but the family were hugely appreciative of the offers and support.
He said his mum relied on her scooter.
"She hadn't been using it much recently because of lockdown and she's obviously getting older," she said.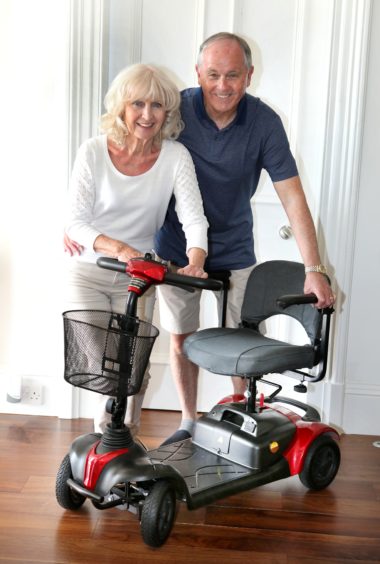 "It's been a big inconvenience though because now she is able to get out more we don't have it.
"It was a shock to have someone break into your property, it's not a nice feeling.
"This shows there are great people out there. It has restored our faith in human decency."
Police are investigating the theft of the black Ultralite 480 mobility scooter from the Bradley's home on Norwood Terrace.
It was discovered just days after the First Minister confirmed people who are shielding from coronavirus would be allowed outdoors and meant Marion was robbed of the opportunity to leave her home again safely.
Mr McGowan said handing over the keys to the £900 scooter "felt like the right thing to do."
He said: "We have been doing OK so we are in a position to do this.
"One of my friends saw the story and got in touch with me asking if there was anything we could do.
"We are not long open but we have had some business recently with people needing repairs and services done.
"We've also been able to organise appointments for people to come in and see scooters before they buy them.
"I have one boot scooter that is great for her as it's similar to the one she had I believe.
"I feel a wee bit of help in this situation would go a long way."