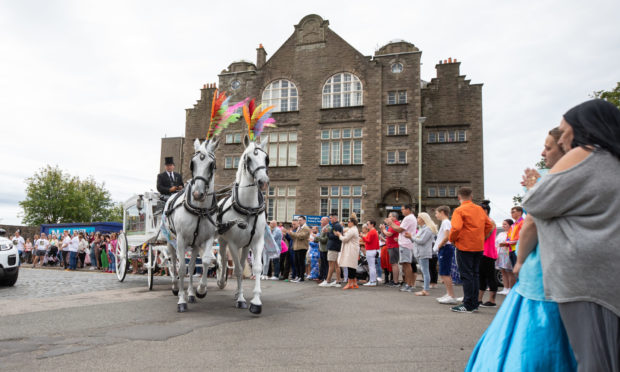 Hundreds of mourners gathered to take part in a powerful and moving farewell for a Dundee primary school pupil who lost her life in a tragic accident.
Seven-year-old Freya Skene died two weeks ago near popular beauty spot Ossian's Cave on the River Braan and was laid to rest on Friday.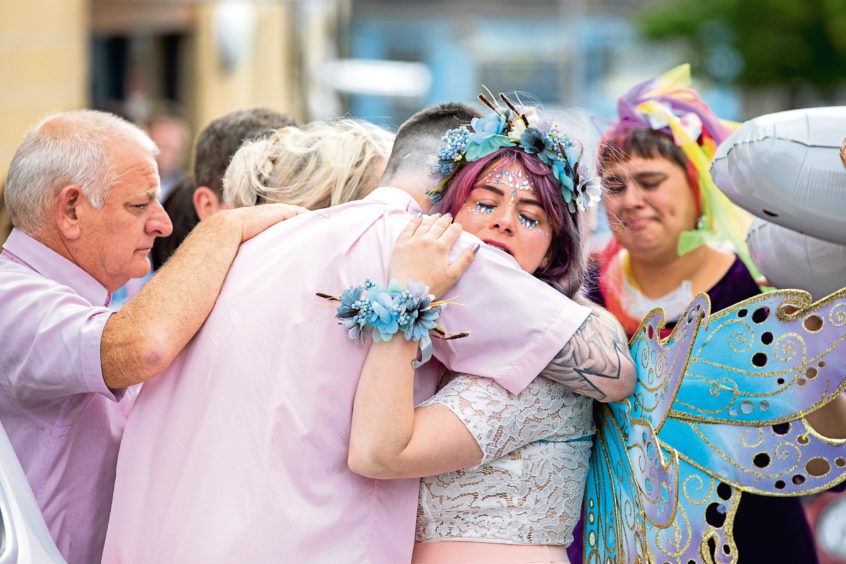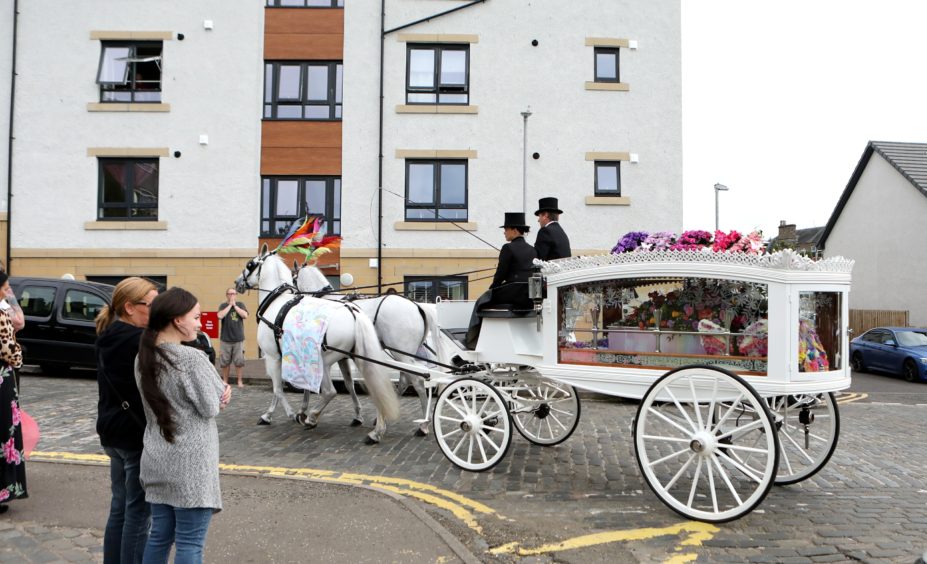 A horse-drawn hearse was greeted by hundreds of Freya's family and friends, as well as fellow pupils and teachers at her school, Clepington Primary.
The princess-themed procession saw two horses adorned with coloured feathers and draped in unicorn-patterned blankets.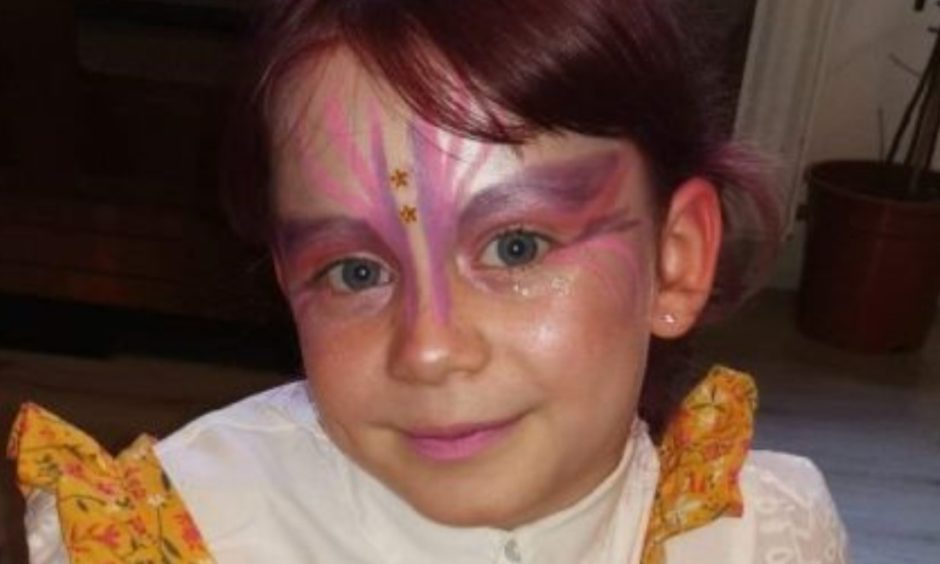 Many arrived with balloons shaped as unicorns, animals, stars, Disney characters, and rainbows, while pink balloons were on display around the entrance to the Stobswell school.
At a count, the balloons were released together shortly after the hearse arrived while those gathered clapped.
Mourners were dressed in bright shirts, trousers, dresses and shoes, as requested by the family.
Emotional scenes as Dundonians line the streets in fairy princess send-off for Freya, 7
Family friend Karen Scrimgeour dressed up as an angel on stilts in honour of Freya and said she "just wanted to do something for her and the family".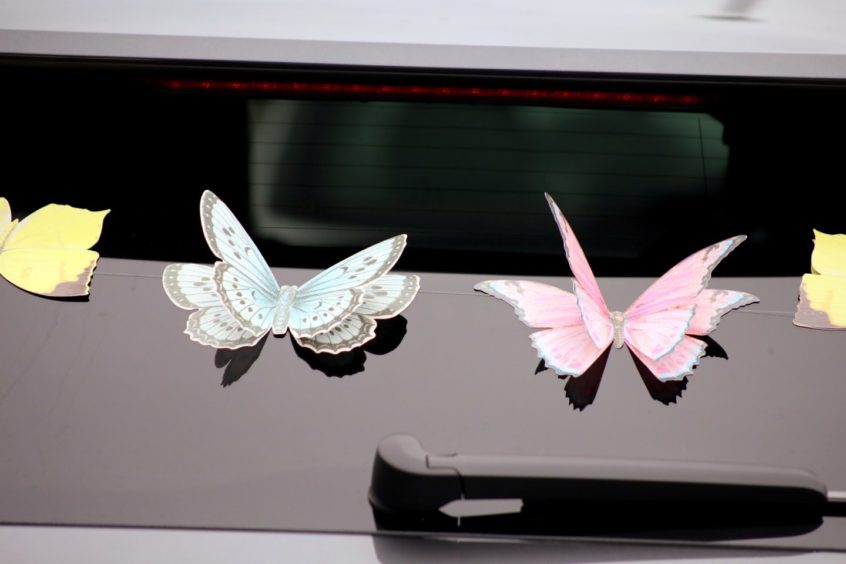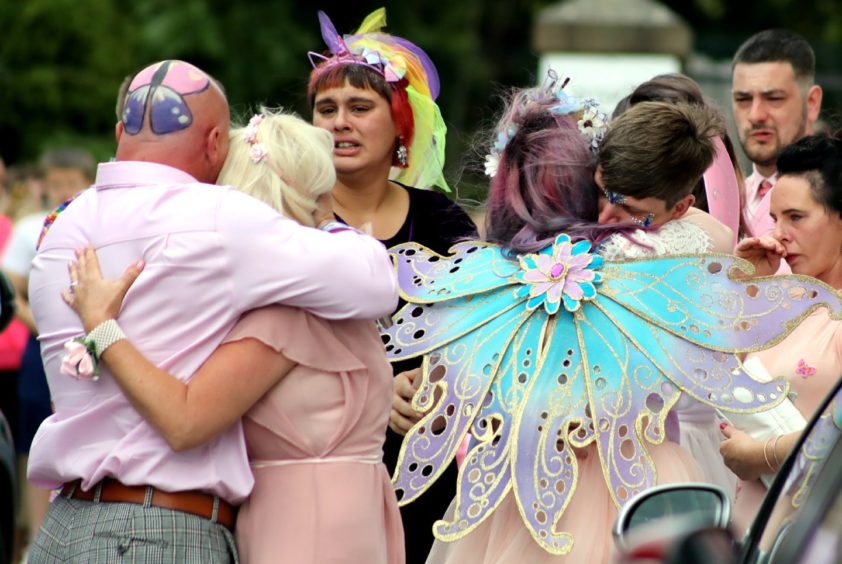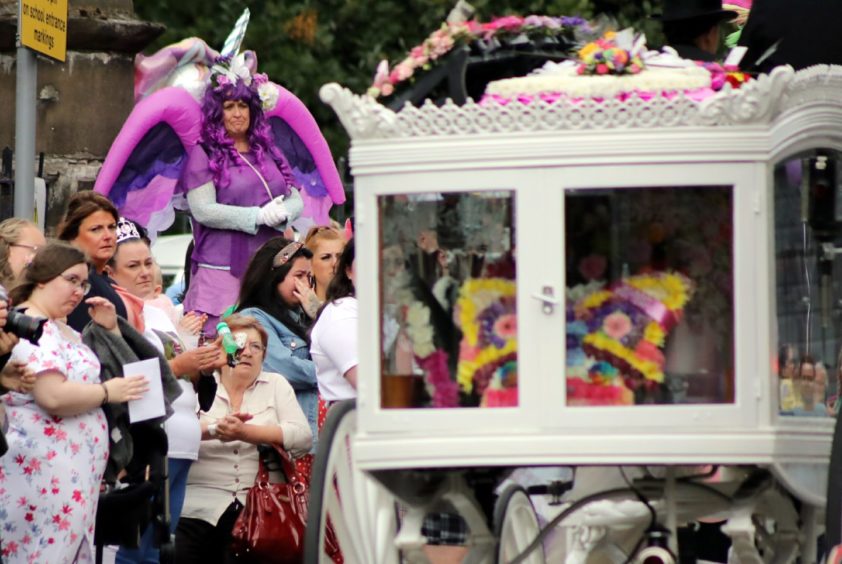 An orange and white retro minivan was decorated with photos of Freya while many wore Princess Freya T-shirts and children blew bubbles.
Hundreds of messages of support were also posted online throughout the day alongside pictures of Freya and a mural painted by renowned local graffiti artist Symon Mathieson, known as SYKE.
'I will never forget what she did': Amazing act of kindness by Dundee girl who died in river tragedy inspired a city-wide campaign
Friend Michelle Smith said the "whole street was filled with people showing just how amazing Freya was", while Natasha-Louise Henderson said the service was "one of the most heart-warming" she had ever seen.
Stobswell hairdressers Cuts and Colours closed for the day as a mark of respect to Freya, who they described as a "beautiful, kind, funny, and sassy little apprentice".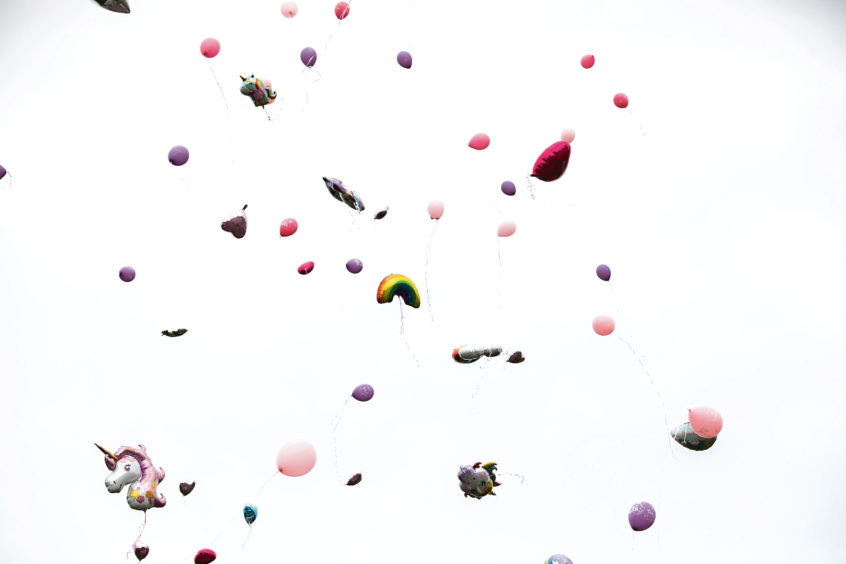 It comes after a crowdfunder in Freya's memory passed the £23,000 mark through the generosity of more than 1,000 donors.
Freya and her mum, Brooke Reid, got into difficulties close to Ossian's Cave at the Hermitage beauty spot, near Dunkeld.
They were rushed to Ninewells Hospital, but although Ms Reid escaped serious injury, Freya was pronounced dead a short time later.