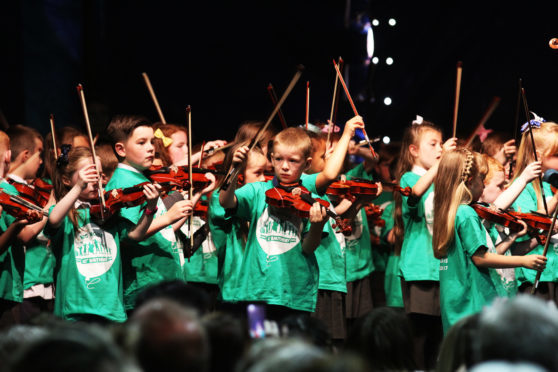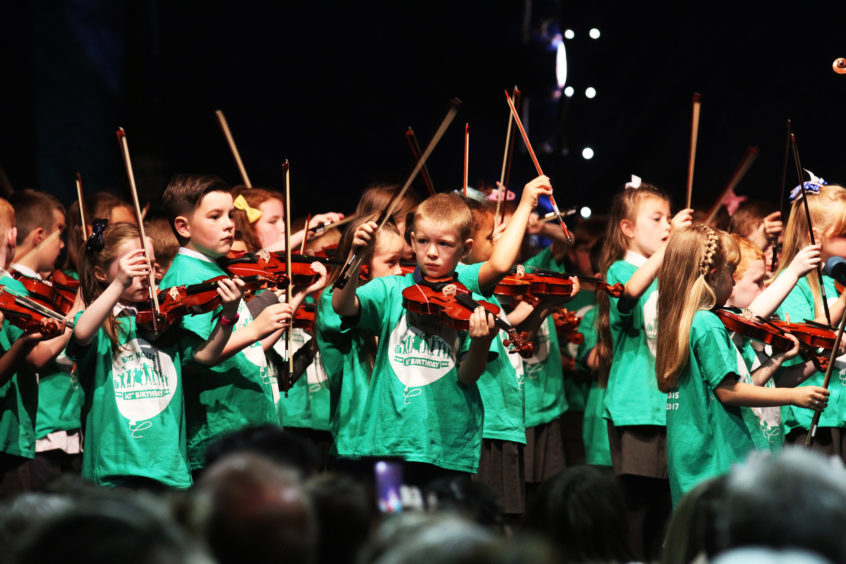 Members of a Dundee music charity are shouting about their talented participants in a week-long anniversary celebration.
Youth orchestra Big Noise Douglas adapted to lockdown by replacing face-to-face teaching with online sessions but the pandemic meant the group could not celebrate its third anniversary in June.
Participants are making up for lost time with a week of birthday-themed activities, including exclusive online performances by the Scottish Chamber Orchestra.
On Wednesday, Dundee participants will join with the charity's branches in Stirling, Glasgow and Aberdeen for the first time to make a Big Noise Together.
The two-day event will include large-scale online learning and activity sessions.
Andy Thorn, team leader for Big Noise Douglas, said: "It has been an amazing and challenging year for Big Noise Douglas.
"Our children and young people have worked really hard to improve their instrumental skills and develop their musical abilities."
Big Noise Douglas was launched by music charity Sistema Scotland in 2017, to teach social skills through an in-house orchestra.
Every afternoon this week, each of the four Big Noise centres will be hosting a Facebook live session, with the Douglas team featuring on Thursday.
They can be viewed on the Big Noise Douglas  or Sistema Scotland Facebook pages.
The week will end with Big Noise Douglas distributing ingredients and hosting an online cake-making session.
The programme is supported by Dundee City Council and leader John Alexander said: "The independent evaluation of the Big Noise programme has shown that participants increase their confidence, improve their resilience and enhance their creativity. These benefits are more important now than ever.
"Thank you to all the schools, teachers, musicians, parents, carers and the broader community of Douglas who have been working with Big Noise, using music and nurturing relationships to transform the lives of children."