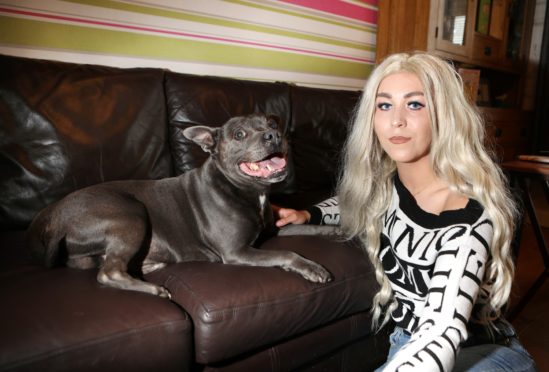 A primary school teacher has thanked two teenagers who rushed to her aid after she was forced to fight off a German Shepherd that tried to attack her beloved pet dog.
Shannon Robertson, 26, was on an evening walk with her 10-year-old blue staffy Tyler in her local park in the Tranent area of Whitfield when the larger dog sprinted towards her.
She immediately threw herself to the ground as the animal bared its teeth and bit Tyler and she was left wrestling with the dog for several minutes.
The owner declined to help her, instead calling for the dog to desist before rushing off with his young daughter.
However, two school children playing nearby ran over afterwards to calm Shannon, who was in "hysterics" and in a state of shock.
The Barnhill Primary teacher said the incident was traumatising and has pleaded for information to track the owner down.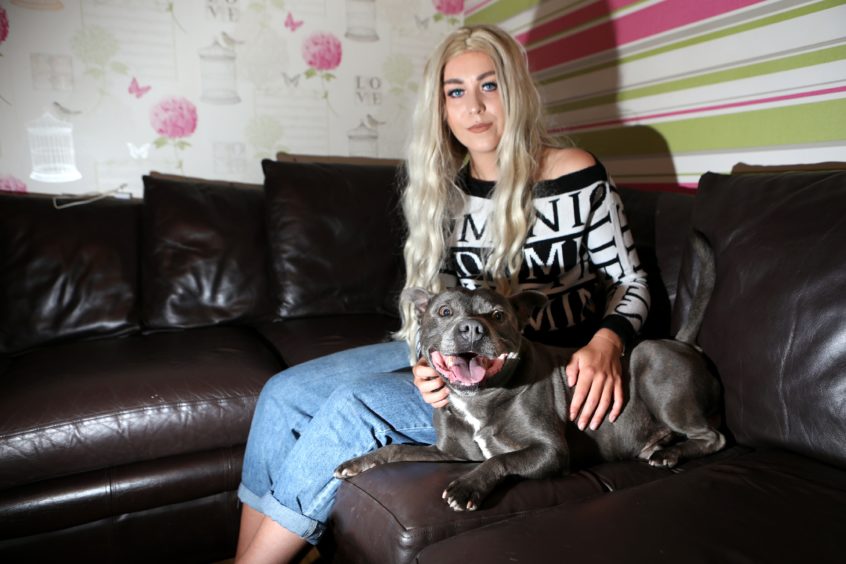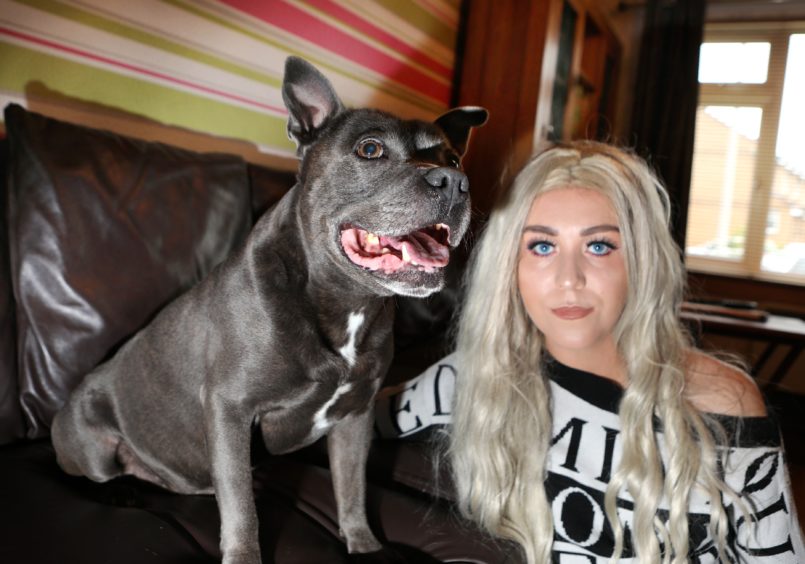 She said: "I can't believe he didn't even check if I was OK. He left me on the ground, upset, with my poor dog shaking.
"I managed to fight the dog off to prevent it biting me and thankfully had a big jacket on so I didn't suffer any injuries apart from a pulled muscle in my back, some scratches and broken skin and bruises on my knees.
"It was very violent and I dread to think what would have happened to Tyler if I hadn't been able to protect him.
She added: "I really want to thank the children who came over to help me though.
"They were so caring and a credit to their parents.
"They sat me on the ground, checked Tyler, got me distracted and talking and helped me calm my breathing and offered to walk me home. They were amazing. I hope I find out who they are to say thank you."
Shannon has reported the incident to Dundee City Council's Animal Control Service, which handles reports of aggressive or out-of-control dogs.
A spokesperson for the local authority has confirmed it is investigating but Shannon fears if nothing is done another dog, a child, or an elderly or vulnerable person could be attacked.
"I'm not sure if any action will be taken against him.
"When nobody is seriously hurt in these incidents, it feels like nothing is done.
"Tyler is OK now, luckily. I think he was shaken up by how much I was screaming. There was no way I was letting that dog get to him because he would have really hurt him."