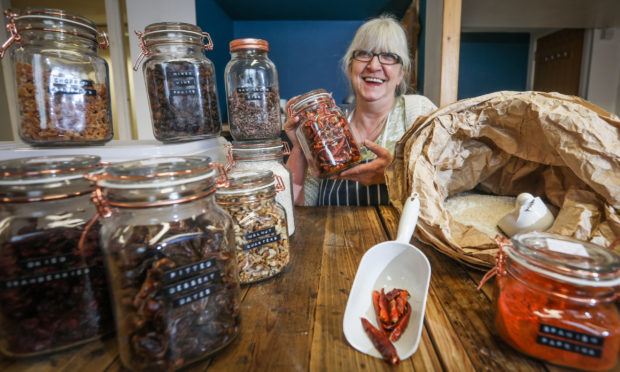 A Kirriemuir social entrepreneur has made an opening day pledge to make sustainable goods cheaper for lower income families.
Tina Williamson opened zero waste store A Longer Table in Kirrie on Monday, promising to reinvest profits into making her wares more affordable.
Her shop, which opened on Monday after a successful crowdfunder campaign, is the latest in a string of zero waste shops in the region.
It builds on the success of others such as Sea No Waste in Arbroath and Love Your Planet in Broughty Ferry, where shoppers bring their own packaging in a bid to eliminate plastic waste.
Tina said: "We decided to become a community interest company so our profits are asset locked so we can put that money back into the community as and where it's needed.
"One of the things that we want to do is make eco-friendly shopping and sustainability accessible to people of any financial background.
"We feel, very much, that it's not something that should be accessible only to those who can afford it."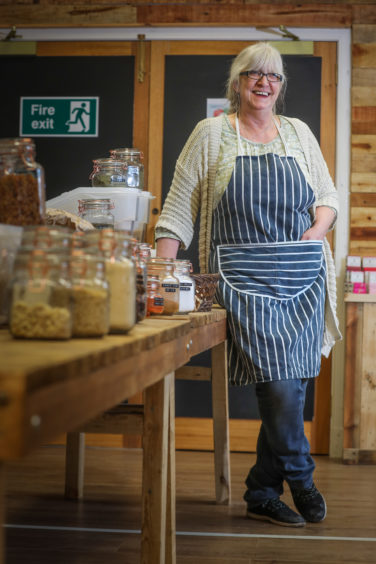 She added: "Once we're up and going properly, we will offer a 10% discount card to any family locally with children at primary school."
Tina, who previously ran a fair trade store in the town, said the pandemic meant the shop had nearly not opened at all.
"We did stop and think is this the right time to be setting up a new business in a small town centre, alongside all the other high street woes that are common at the moment.
"But when we thought about it, we thought that now is exactly the time that it is needed. It is very much focused on the local community and people not having to travel for miles and miles.
"Our aim is that it would be great to see a zero waste shop in every town. There is no point if people have to drive 25 miles to find a shop that sells these things."