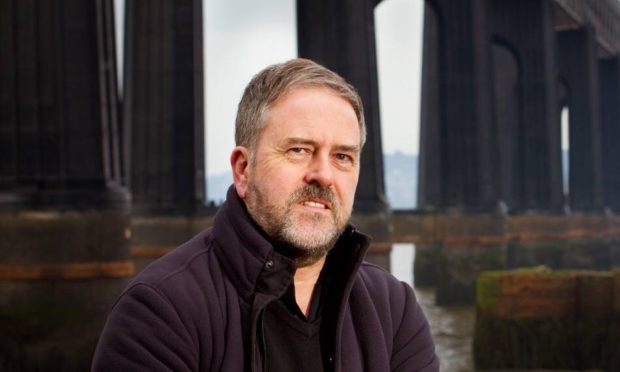 The boss of a leading audiovisual firm in Dundee has admitted he fears for the future unless more support is given to the events industry.
Gary Langlands, who runs Vision Sound and Light, said the sector's pleas for help are falling on deaf ears.
Mr Langlands, whose company supplies technical support for events including meetings, live shows, conferences and weddings, said he may not see any work until March.
The company is estimated to have lost hundreds of thousands of pounds in potential earnings over the last six months.
He said: "We could go a year without business so we really cannot go on without help. I feel we've been forgotten about by the government."
The business currently employs three full-time and one part-time staff.
It also engages with around a dozen local audiovisual freelance and stage rigging technicians, many of whom are young people who have qualified from Perth College.
Events and culture are one of the few sectors still prevented from returning after the pandemic and many companies have raised the alarm.
Scottish Government guidelines currently prevent gatherings of 30 or more people, however, some test events in rugby and football are being planned.
It is understood there are three possible support grants available through the Creative, Tourism & Hospitality Enterprises Hardship Fund, the Events Industry Support Fund and the new Independent Cinema Recovery and Resilience Fund.
However, Mr Langlands said he has only received a "very efficiently" delivered small business grant from Dundee City Council.
He said: "These other grants have still not reached us. There are a number of event companies in Dundee who need this help released urgently."
He also called for the furlough scheme to be extended, however, the UK Government say it can't sustain this "indefinitely" and is focusing on providing fresh work opportunities.
The warning comes just weeks after Bridge of Earn-based events company Catalyst, which has worked for Gleneagles and Dior, cut 19 jobs from a workforce of 36 staff.
Volpa, which has helped grow the Enchanted Forest festival and Scottish Game Fair, has also cut staff and branded the amount of support available a "joke".
A Scottish Government spokesperson said: "We understand this is a deeply difficult time for those in the events industry and that the restrictions necessary to suppress Covid-19 have been particularly damaging and we are taking a careful and measured approach to the resumption of live events.
"We know this is a sector which will face difficulties for some time to come which is why we announced additional funding of £10 million for those in the events industry, on top of £2.3 billion of business support.
"Given their significant borrowing powers which the Scottish Government doesn't have, we continue to urge the UK Government to provide additional support for businesses, including the continuation of the Coronavirus Job Retention Scheme, which will be crucial for the sector's long term recovery."