The shelves of Groucho's have been emptied as Dundee's most famous record shop officially closes down.
A removal van has been spotted at the Nethergate shop today, clearing the records and other stock.
The goods are being moved into storage and will be sold at auction at a later date.
The shop was founded in 1976 by Alastair 'Breeks' Brodie, who died last year. His widow Stella then took over responsibility for the store.
It is understood some of the staff are setting up a new business on Union Street named Thirteen Records.
Concerns were previously raised that the music haven would close down when it did not reopen despite lockdown restrictions being lifted on much of the retail sector.
Fears for future as legendary Dundee record store Groucho's closed 'until further notice'
A family source has now confirmed the business is shutting down, marking an end of a decades' long Dundee institution.
Groucho's had faced closure for a time in late 2018 after the shop's landlord announced his intention to sell the premises.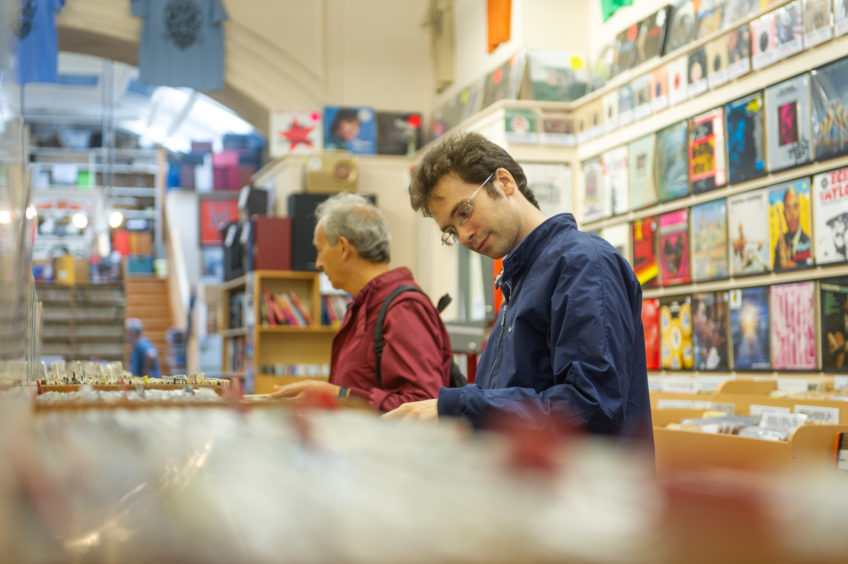 However in February 2019 the store's future was secured when a deal was struck with the new owner of the building Jamal Property World.
The agreement extended the store's lease by five years.
Groucho's is one of the most well-known and best-loved record stores in Scotland and was once described as a "rite of passage" for music-lovers in Tayside by writer and broadcaster Stuart Cosgrove.
The store was popular with a number of celebrities including Johnny Marr, formerly of the Smiths, who has described it as one of the top two shops of its kind in the UK.
Other famous fans include comic Lenny Henry and Fleetwood Mac's Peter Green.
More to follow.