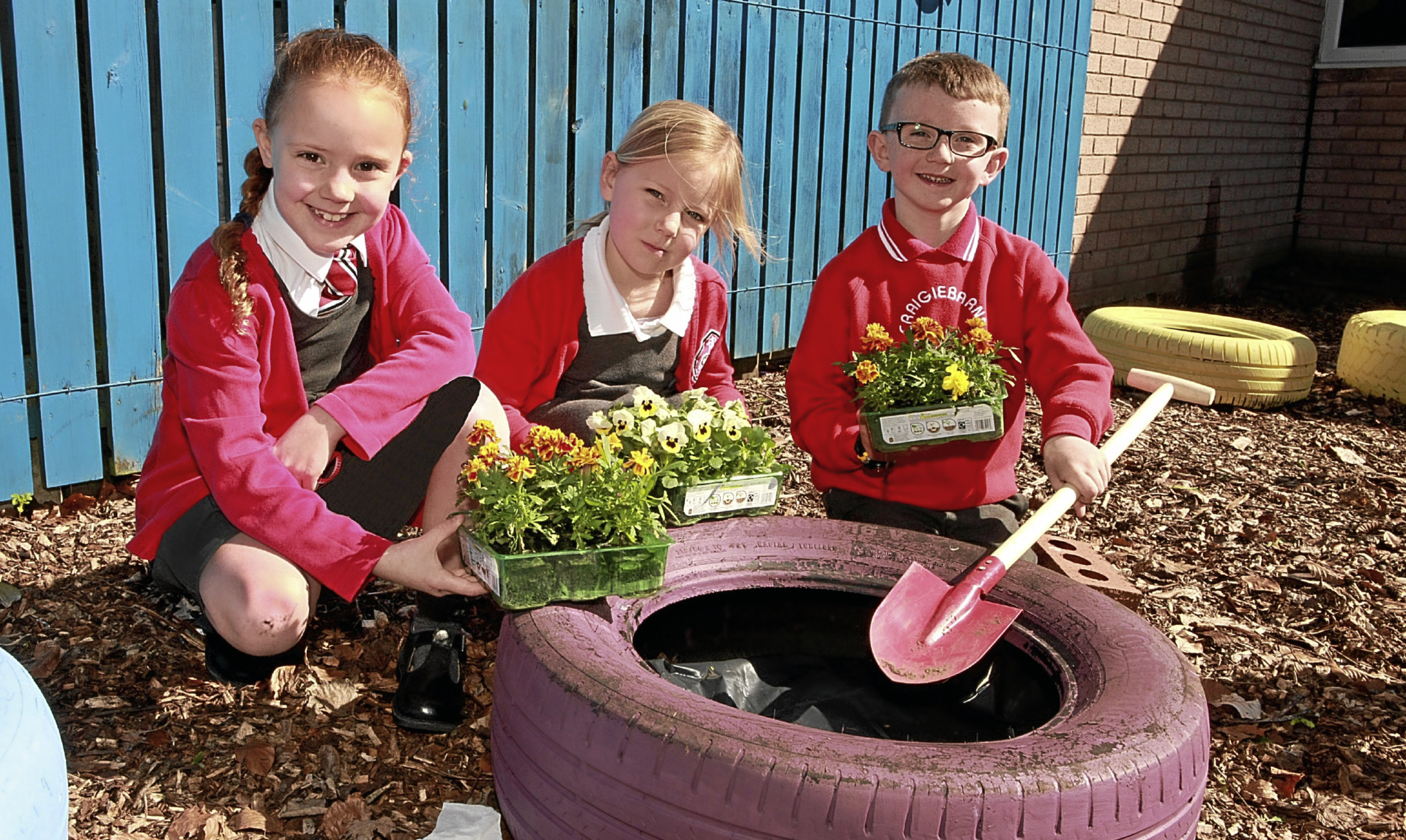 Pupils at Craigiebarns Primary School in Dundee are growing an outdoor classroom thanks to a £1,737 grant from HSBC.
The garden will be used to teach children about nature and horticulture.
The bank gave the school the grant after parent Jane Mcintosh submitted a "detailed business plan" for the project.